When Don McLean's hit song "American Pie" hit the airwaves almost 51 years ago, I was an 11-year-old and wondered why he was singing about things like, "This'll be the day that I die" and "The day the music died."
Those lyrics belied the catchy and fun melody, and yup, the words were deep, much deeper than I could ever imagine — something I would learn later in life. Often, I sang the song over and over in my head and distinctly remember doing just that while playing hockey against mostly adults outdoors on Fort Meadow Reservoir in my hometown of Marlboro, Massachusetts, one beautiful and crisp Saturday afternoon in the winter of 1971-72.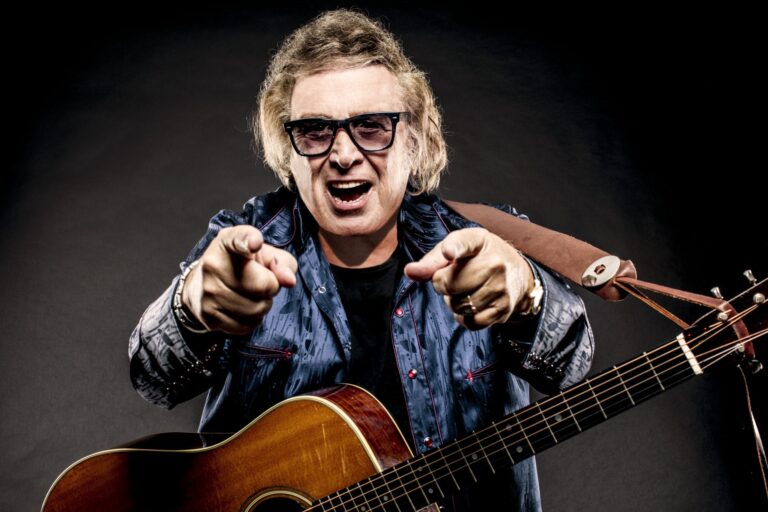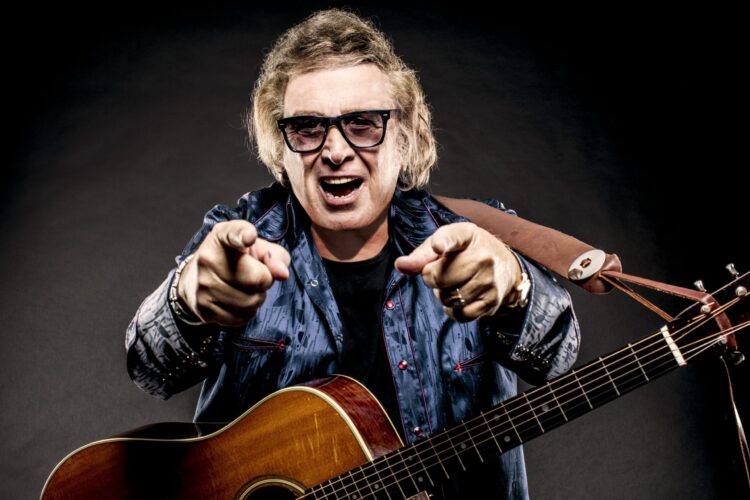 Promotional art from Don McLean's "American Pie" tour that celebrates the 50th anniversary of his second album and one of the greatest songs of all-time.
As most people know, the song is more than loosely based on rock and roll's history (and a loss of innocence) over a period of more than a decade from Buddy Holly to post-Beatles. Many times over the years, I listened to those lyrics and tried to fill in the blanks with my own personal paint as a way of understanding and interpreting them.
And so it was with pleasure that my wife Vince and I went to see McLean and his two musician friends, including guitarist and Grand Ol' Opry musical director Kerry Marx, for a highly enjoyable show at the Blue Note Hawaii in Waikiki last Saturday.
We got to sample some of McLean's new stuff, including "The Ballad of George Floyd" and another tune about the invention of rock and roll. And McLean, of course, gave rousing performances of his biggest hits, "American Pie" and "Vincent."
If you haven't heard it, "Vincent" is another song that hit me in the solar plexus, but not until I was a young man and could relate to the "artist" mentality, since my mother was a fantastic portrait, landscape and still life painter. The song is about Vincent Van Gogh and it's a beautifully written tribute that you can listen to by clicking this link.
And McLean gave the Blue Note crowd his assessment of sorts on the 50th anniversary of the October 1971 "American Pie" album release, which was a follow-up to his first work, "Tapestry" in 1970.
"We're really celebrating the album and its contents, — 'Babylon,' 'The Grave,' 'Vincent,' 'Winterwood, ' American Pie' of course," he said. "These songs over the years have come down to — I'm so happy to say — millions of people around the world because it's the record business, you know.
"I was a nobody on the first album. The second album, with 'American Pie,' they cut the song down to 3 minutes and it went to No. 1 in 2 seconds. … When it went No. 1, first of all, everybody thought I sold out. You know, 'Now you think you're a hit maker.' I didn't think anything. I just do this stuff. I didn't know where any of it came from. People started calling up the stations to say that the 3-minute version is not the song. So they went and took the album into the studio (where they usually only played Top 40 singles) and played the 8 and half minute version because they didn't have any other way of doing it."
The point here, of course, is that there is a big difference between ART and BUSINESS. In retrospect, they took McLean's ART and sliced it up for the easy bucks.
As for the George Floyd song, the lyrics are biting: "Yeah he called for his mother and told them he couldn't breathe … so they put him in the ground."
And McLean introduced the song like this: "Some people say now is like the 1960s, but if it was the 1960s, we would have 10 songs about George Floyd now. We didn't have any, so I wrote one."
Another new song, "American Boys Invented Rock and Roll," is expected to be released on a new album this year. In it, McLean tips his cap to many of the early greats, including Little Richard, Johnny Cash and Bob Dylan. Click here to listen to the audio from a Sept. 26, 2021, live performance on You Tube.
Don McLean himself is one of those rock and roll originals, and so getting a taste of that vibe he still carries with him at the Blue Note is something that made the night extra special. It wasn't, as he sings in American Pie, a situation where the "music wouldn't play."
And we will close out this music review of sorts by going back to some of those lasting lyrics from good ol' "American Pie," which rightfully has a claim to be called "The song of the 20th century."
"A long, long time ago
I can still remember how that music used to make me smile."
Yes indeed. And it still does.
—–
A VIDEO by Bedrock Sports Hawaii of Don McLean playing "American Pie" at the Blue Note Hawaii is below.
—–
ALSO at BedrockSportsHawaii.com:
Been A Long Time Since You Rock And Rolled? Part IV: Led Zeppelin's Spiritual Escape Song With 97X