—–
Note: This column first appeared in TheSportingTribune.com.
—–
A state government that spent a wad on upkeep of rusted and creaky 50,000-seat Aloha Stadium has done a disservice to the people of Hawaii for too long now.
It wouldn't be fair to blame one individual, but for those who hold Gov. David Ige responsible for the most recent doomed strategy for replacing the 47-year-old hunk of junk, you may just have a point.
At the very least, as the state's "head coach," Ige's time management and latest game plan has been horrendous.
Aside from a September halt to accepting requests for proposals from contractors for a $400 million New Aloha Stadium Entertainment District, he has deviated from the public/private partnership economic development and housing enhancement part of the plan to one in which a stadium-only construction would be operated and maintained by the University of Hawaii, the expected biggest tenant.
In other words, we are now in a convoluted holding pattern.
—–

A catch-all place for the sights
and sounds, impressions and overheard
things from our colorful
world of football
—–
The good news for this project is that there may be clear leadership around the corner. Election Day is upon us and soon we will have either Duke Aiona or Josh Green in office.
For more perspective on just how long the delay has been, check out this story at Bedrock Sports Hawaii from Aug. 12, 2020 — New Aloha Stadium Entertainment District Aims For September 2023 Opening. 
That target completion date is 10 months from now, and if you haven't heard, the old Aloha Stadium, which closed in December 2020, is still standing with no set demolition date.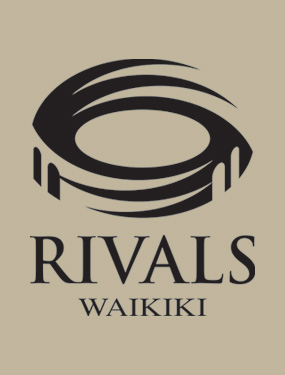 Your guess is as good as mine as to why Ige made this 11th-hour leadership decision that some lawmakers believe has no legal basis because it's the Aloha Stadium Authority's job to call these kinds of shots.
If you read enough stories about this topic, there's a mind-numbing possible answer for the Governor's actions — something about the fact that because of a recently enacted law, the administration of the stadium has been transferred from the Department of Accounting and General Services to the Department of Business, Economic Development and Tourism.
The average citizen, though, doesn't care which state department is doing what. The real cry from Hawaii's burghers is finish what has cost an estimated $20 million in planning so far.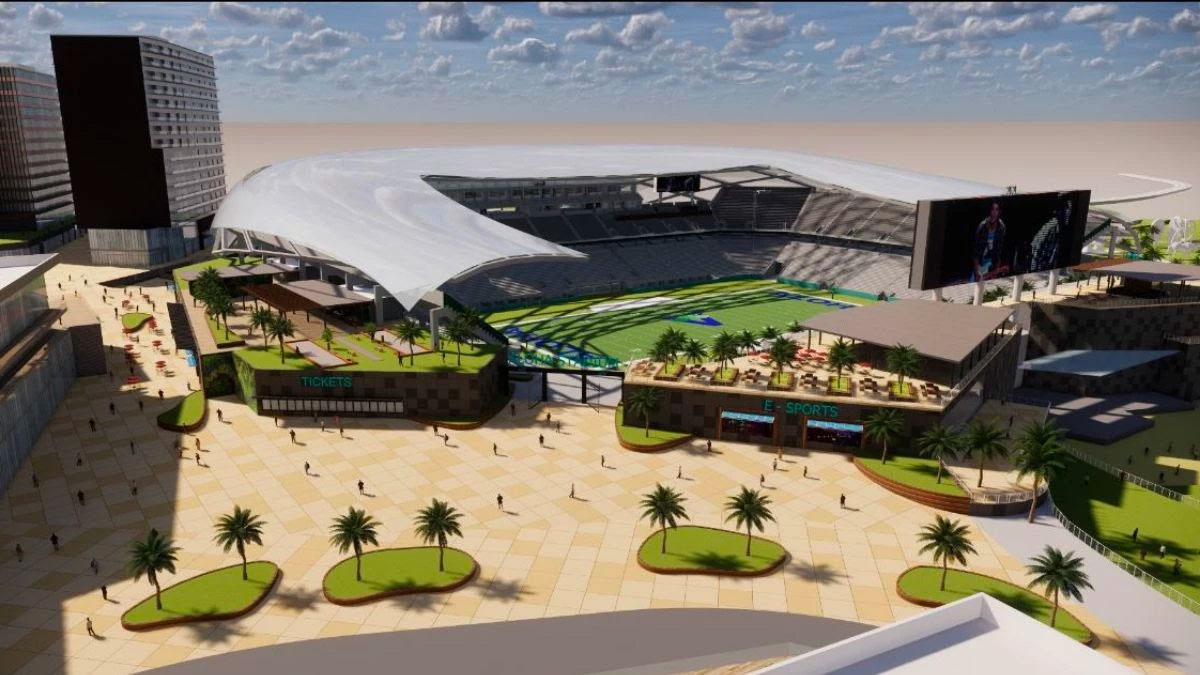 Fortunately for the state's biggest sports draw — the University of Hawaii football team — the people in charge on the Manoa campus have been diligently working and improving on their Plan B. Prior to the 2021 season, they changed the on-campus Ching Field site into a no-frills place to host football games that can hold 9,000 fans. And they recently announced that they will continue with the budgeted $30 million of upgrades so they can meet the NCAA Division I minimum of 15,000 seats by the 2023 season.
Bravo to them. They're taking action, at least. But you would be hard pressed to find anyone in a position of power over there who likes Ige's idea of the U of H being in charge of whatever gets built at the Halawa site.
If the vision is to bring in big events like the old Aloha Stadium used to do, such as concerts by the top entertainment stars and NFL events like the Pro Bowl and preseason games, then it would make zero sense for UH to be in charge of all that.
If Green — who is Ige's Lt. Governor right now — is elected, he said he would try to streamline the building of a new stadium.
At a public function on Wednesday night, Green also put a humorous touch on that kind of no-fear green light: "Yes, getting it done without more delays is important, but we don't want to end up with a field that's 65 yards long."
Aiona, too, would likely employ the "hurry-up offense" if elected. He thinks Ige's late goal-line stand is wrong, something that's just too far into the process to stop now.
Even Aiona knows it's probably too late for his overall preference of having an on-campus stadium at "home" in Manoa instead of 10 miles "away" in Halawa because of the lack of available space for such a big undertaking as well as the extra delay it would cause.
For whatever it's worth, it's highly likely that once Green or Aiona get into office, Ige's stadium project halt will be overturned quickly with a set final decision made on whether the public/private partnership, entertainment district and 4,000 units of housing will become a reality, too.
Build the new stadium and they will come, right? 
First, though, you've got to tear the old one down.
—–
Bits Of Recruiting News: SEC Begins Courting Aiea's Preston Taumua; Former Saint Louis Slotback Trech Kekahuna Decommits From Wisconsin