—–
Kapolei Inline Hockey Arenas veteran youth player Moana Kekuewa was part of Team USA's silver medal-winning inline hockey performance in Buenos Aires last week.
Team USA topped Colombia 5-2 in the Junior Women's semifinals before losing 9-1 to Namibia in the championship game Sunday.
It turned out that the Namibia team was just too strong, having already defeated the U.S. 8-1 in the tournament opener earlier in the week and finishing with a sterling 7-0 record.
After that opening loss, Team USA (5-2 overall) won its next five games to get to the final.
Kekuewa, a defenseman, played in all seven Team USA games. She was the second Hawaii player to win a silver medal at the tournament. One week earlier, Hawaii's Jordan Nahoi-Baricar earned silver with the U.S. Junior Men's team.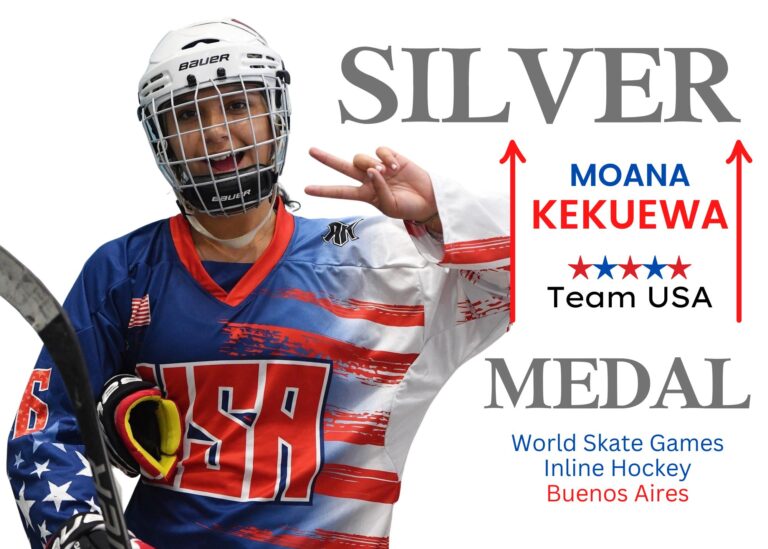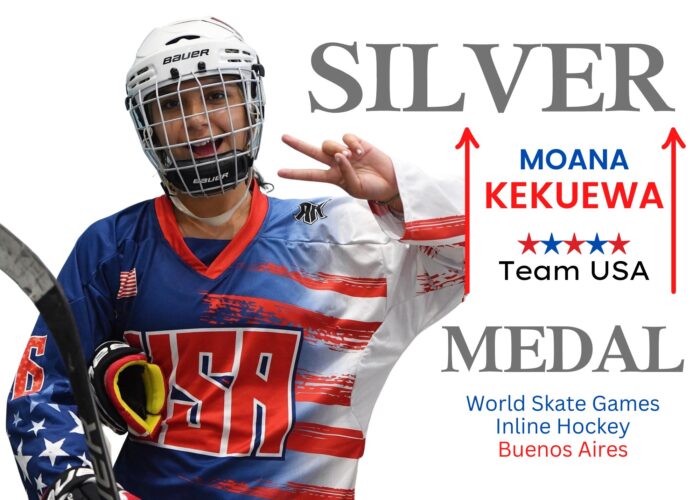 World Skate Games
Team USA, Silver Medal, Inline Hockey
Tournament scores
>> Namibia 8, Team USA 1
>> Team USA 3, Colombia 1
>> Team USA 3, Italy 2
>> Team USA 4, Argentina 0
>> Team USA 6, Brazil 2
>> Semifinal: Team USA 5, Colombia 2
>> Championship Game: Namibia 9, Team USA 1
—–
Note: This post has been updated to reflect the U.S.'s game against Italy was a 3-2 victory.
—–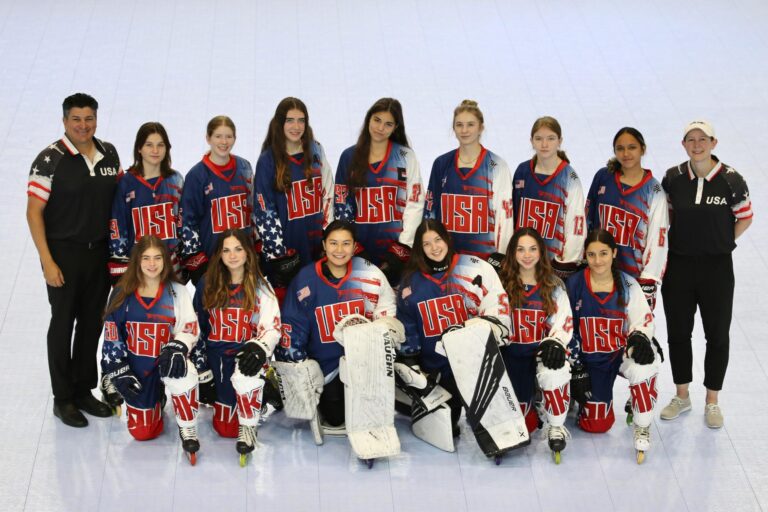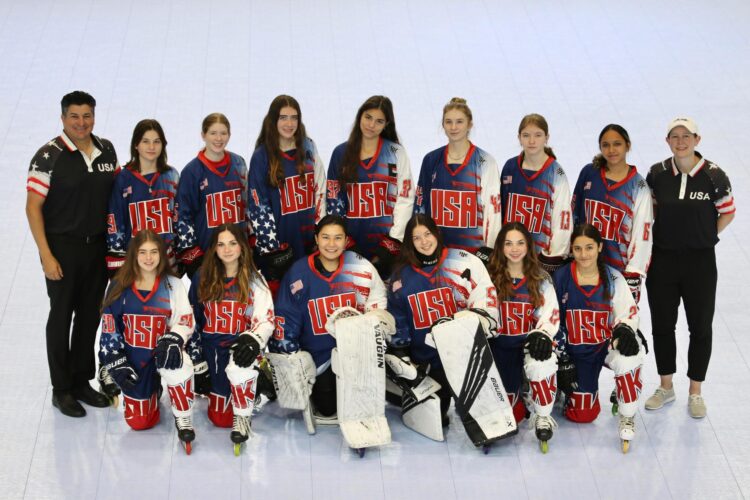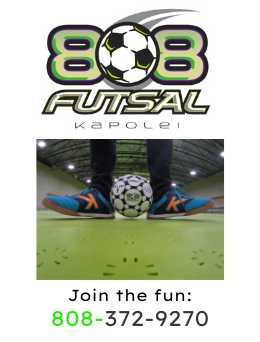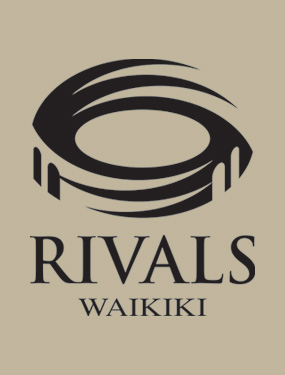 —–
ALSO AT BedrockSportsHawaii.com:
New School Of Sports Media Hits Hawaii, Part 2: Shang HI Media