—–
ILH wrestling results from the boys dual meet matches at Saint Louis on Jan. 27 are below.
Results were not available for the ILH Open tournament on Jan. 28. Also, an ILH girls round-robin tournament Jan. 28 was canceled.
If you spot any mistakes in the following results, email [email protected].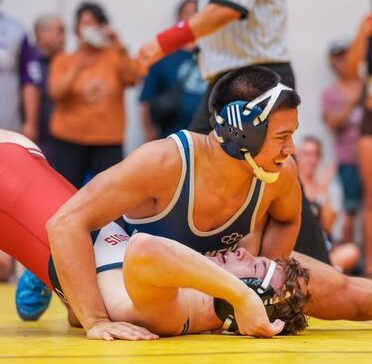 Saint Louis 64, Damien 4
>> 106: No match
>> 113: Eli Suan (S) won by forfeit
>> 120: Koa Tamaribuchi (S) won by forfeit
>> 126: Kamu Holland (S) won by forfeit
>> 132: Brock Abellanida (S) def. Tyler Geronimo (D), 9-7
>> 138: Zion Amerson (S) def. Logan Torda (D), fall, 1:00
>> 145: Kaihi Cobb-Adams (S) def. Reagan Cabais (D), fall, 0:34
>> 152: Jonah Ching (D) def. Coen Kashiwabara (S), 10-1
>> 160: Zayvien Balisican (S) def . Gabriel Somera (D), 18-3
>> 170: Conner Creech (S) won by forfeit
>> 182: Simon Brown (S) won by forfeit
>> 195: Malakai Holland (S) def. Aka Malina (D), 7-3
>> 220: Jordan Fuifui (S) won by forfeit
>> 285: Houston Kaahaaina-Torres (S) won by forfeit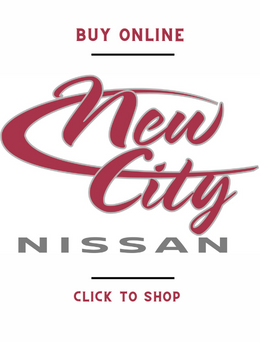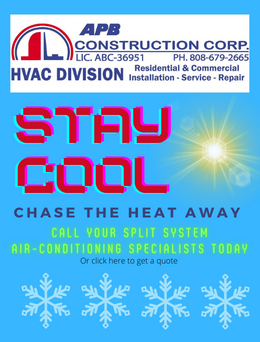 Punahou 44, 'Iolani 29
>> 106: Jake Tamaribuchi (I) def. Noah Choy (P), technical fall
>> 113: Vijay Trivedi (P) def. Coby Miyamoto (I), fall, 3:17
>> 120: Joshua Frias (I) won by forfeit
>> 126: Aidan Martinez (I) won by forfeit
>> 132: Gavin Buelow (P) def. Brenton Kano (I), fall, 1:57
>> 138: Kai Sekigawa (I) def. Daniel Thom (P), fall, 1:10
>> 145: Furuta (P) def. Kela Meyer (I), no score reported
>> 152: Justyce Mercado (P) def. Kailer Lee (I), no score reported
>> 160: Casey Honbo (I) def. Mark Sabraw (P), fall, 2:45
>> 170: Kameron Arizumi (P) def. Jonathan Sawyer (I), no score reported
>> 182: No match
>> 195: Ethan Ito (P) def. Teiji Miyashiro (I), fall, 1;52
>> 220: Aidan Erickson (P) won by forfeit
>> 285: KJ Hallums (P) won by forfeit
Saint Louis 59, PAC-5 19
Only four matches contested
>> 113: Eli Suan (S) def. Blaze-Kekoa Amano (P), fall, 5:56
>> 120: Koa Tamaribuchi (S) def. Elisha Lum (P), fall, 3:43
>> 132: Alfredo Montemayor (S) def. Vance Oda (P), fall, 1:06
>> 145: Kaihi Cobb-Adams (S) def. Leighton Kaai (P), no score reported
Kamehameha 63, 'Iolani 12
>> 106: Kaulana Esmena-Faria-Kapoi-Halemano (K) def. Jake Tamaribuchi (I), 8-7
>> 113: Evan Kusumoto (K) def. Coby Miyamoto (I), fall, 3;39
>> 120: Joshua Frias (I) won by forfeit
>> 126: Noah McKenzie (K) def. Aidan Martinez (I), fall, 3:39
>> 132: Kupaa Kekauoha (K) def. Brenton Kano (I), fall, 5:08
>> 138: Kai Sekigawa (I) def. Kawika Naweli (K), 8-4
>> 145: Akoni Kaaialii (K) def. Grant Yoshida (I), fall, 1;47
>> 152: Kailer Lee (I) def. Elijah Oday (K), 4-0
>> 160: Traven Wailehua (K) def. Casey Honbo (I), injury default
>> 170: Tau Tuikolongahau (K) def. Jonathan Sawyer (I), fall, 0:48
>> 182: Kaipono Rees (K) won by forfeit
>> 195: Kainalu Seales (K) def. Teiji Miyashiro (I), fall, 2:23
>> 220: Kainoa Gonzales (K) won by forfeit
>> 285: Scotty Dikilato (K) won by forfeit
Kamehameha 52, Saint Louis 12
>> 106: Kaulana Esmena-Faria-Kapoi-Halemano (K) won by forfeit
>> 113: Evan Kusumoto (K) def. Eli Suan (S), major decision, 15-3
>> 120: No match
>> 126: Noah McKenzie (K) def. Kamu Holland, fall, 1:30
>> 132: Kupaa Kekauoha (K) def. Brock Abellanida (S), fall, 3:02
>> 138: Zion Amerson (S) def. Kawika Naweli (K), fall, 3:02
>> 145: Kaihi Cobb-Adams (S) def. Akoni Kaaialii (K), 9-4
>> 152: Elijah Oday (K) def. Coen Kashiwabara (S), fall, 1:29
>> 160: Traven Wailehua (K) def. Zayvien Balisacan (S), 9-4
>> 170: Connor Creech (S) def. Tau Tuikolongahau (K), 11-6
>> 182: Kaipono Rees (K) won by forfeit
>> 195: Kainalu Seales (K) won by forfeit
>> 220: Kainoa Gonzales (K) won by forfeit
>> 285: Scotty Dikilato (K) won by forfeit
Kamehameha 74, PAC-5 6
Only four matches contested
>> 106: Kaulana Esmena-Faria-Kapoi-Halemano (K) def. Alex Kaai (P), 4-1
>> 113: Evan Kusumoto (K) def. Elisha Lum (P), fall, 3:40
>> 132: Kupaa Kekauoha (K) def. Vance Oda (P), fall, 2:55
>> 145: Akoni Kaaialii (K) def. Leighton Kaai (P), technici fall
'Iolani 39, Damien 24
Only four matches contested
>> 132: Tyler Geronimo (D) def. Brenton Kano (I), fall, 3:11
>> 138: Reagan Cabais (D) def. Grant Yoshida (I), fall, 3:01
>> 145: Kailer Lee (K) def. Jonah Ching (D), 7-3
>> 152: Aka Malina (D) def. Teiji Miyashiro (I), fall, 1:27
—–
The Season As It Unfolds:
>> Hawaii High School Wrestling Command Center