—–
University of Hawaii at Hilo shortstop and recent graduate Casey Yamauchi fits the bill of "student-athlete."
Yamauchi, who capped his baseball career this spring, was chosen as Academic All-America third team for NCAA Division II.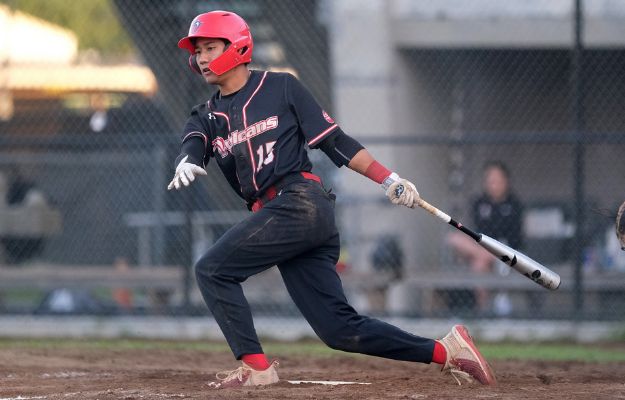 A former Waiakea High standout, Yamauchi batted .404 with 29 RBIs and six home runs this season. He wound up with a career .367 average and is the school's career record holder in hits (240), runs (147), doubles (49) and steals (74).
And another big number is 3.74 — his grade point average while earning bachelor's degrees in kinesiology/ exercise sciences and communication.
Casey Yamauchi Caps Collegiate Career with Academic All-America Status #ImuaVulcans 🌋 #D2BSB

READ: https://t.co/sxivOLTN4Y pic.twitter.com/Z0YakhzAmh

— Hawaii Hilo Vulcans Athletics (@HiloVulcans) June 8, 2023
"Every year I just wanted to be better than I was the year before," Yamauchi said in a release from UH Hilo. "It just so happens I got to break some records and win awards along the way. I was really hoping to just make playoffs more than anything, but I'm pretty happy and proud of myself. I didn't just waste my time. I wanted to be the best person I could possibly be and I think this marks my work ethic."

The Vulcans went 25-19 and did not make the postseason. The team, however, was ranked in the NCAA Top 25 for five weeks and climbed as high as No. 13. In addition, the Vulcans finished the season at No. 6 in the NCAA D-II rankings.
—–
ALSO AT BedrockSportsHawaii.com:
>> Among THE MANY Transfers, Anelu Lafaele To Farrington, Tuli Tagovailoa-Amosa To Kahuku
>> BEDROCK BRIEFING: Intriguing Story Lines From Around The Pro Sports World — NBA, NHL PGA/LIV, WSL