—–
Kahuku advanced a step closer to a second straight Open Division title in the First Hawaiian Bank/HHSAA Football State Championships on Friday night by eliminating Campbell 32-7 in the semifinals.
The Red Raiders put together yet another dominant performance in a string of many, and, as usual, they did it with a ballhawking defense supported by an effective, chain-moving offense at the Mililani High field.
"We've just built a great bond with each other," Kahuku sophomore receiver Mana Carvalho said after the final whistle. "We're all brothers and play for each other and there's no other team like us. We're one. We're literally one."
Now, the Red Raiders (11-2) will take on a challenge from Punahou (9-1),— a 52-24 winner over Mililani in the nightcap semifinal on Friday night — in the Open state championship game next Friday.
What was a close game in the early going quickly and clearly went Kahuku's way, thanks to a parade of interceptions that began late in the first half.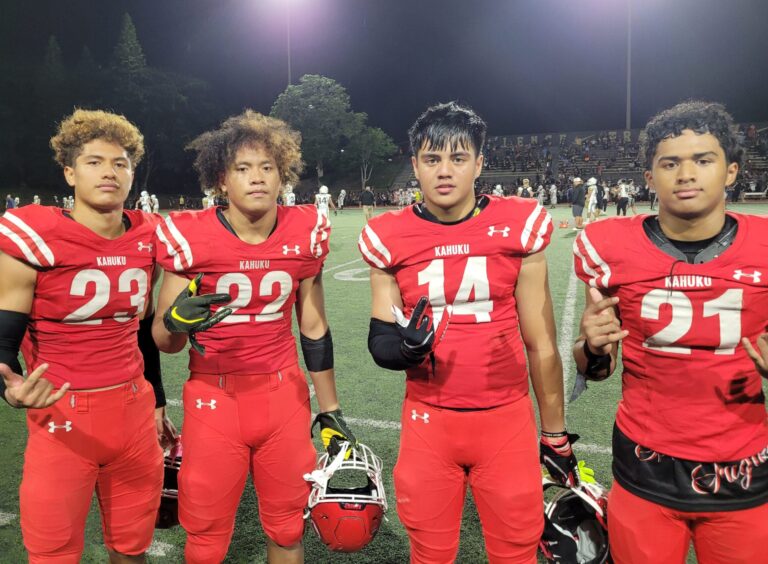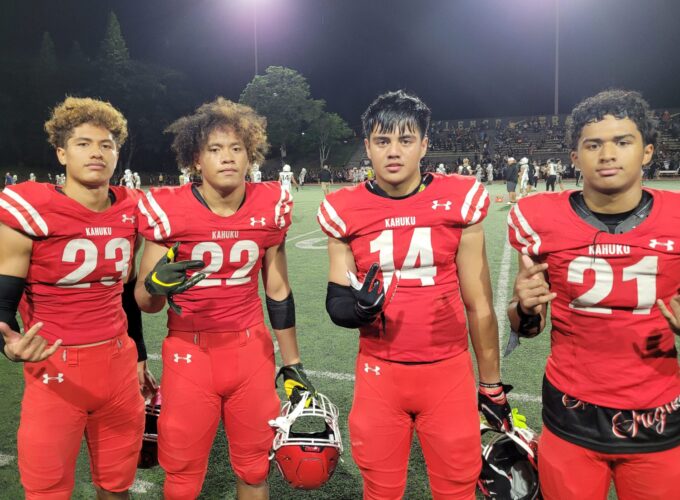 Leading just 10-0 in the second quarter, a Viliamu Toilolo interception didn't lead to points, but a little later Falealii Atuaia got things really rolling with the second pickoff of Sabers quarterback Jaron-Keawe Sagapolutele, returning it 55 yards for a TD and a 17-0 halftime lead.
Madden Soliai, only a freshman, added a backbreaking interception and 50-yard TD return to increase the gap to 24-0 with 3:50 left in the third quarter.
After that, sophomore Aiden Manutai got into the act with the team's fourth pick and a 15-yard TD return early in the fourth before Carvalho tacked on a 2-point conversion run for a 32-0 margin.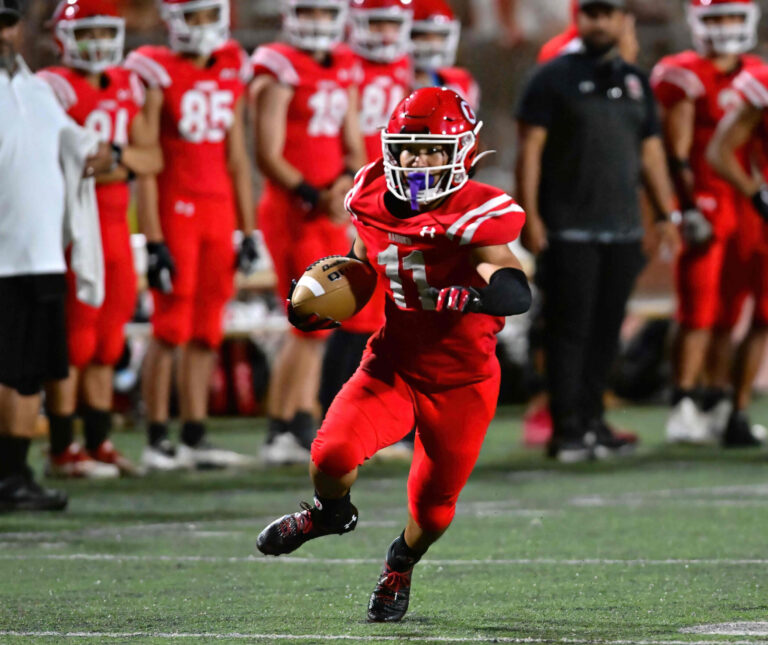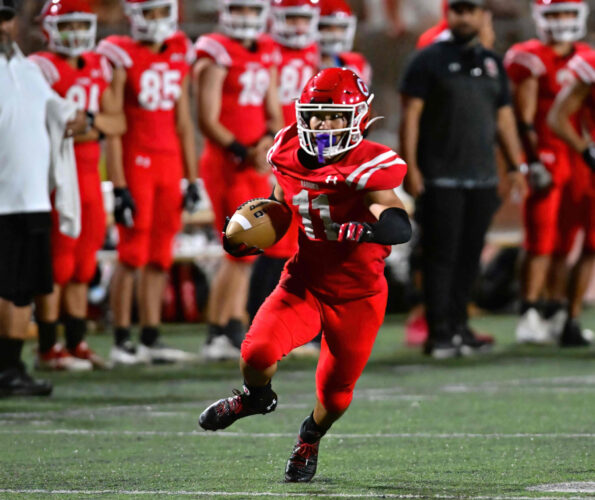 "It's not the outcome that we hoped for," Campbell safety Chayne Kuboyama-Hayashi said. "It's something we can work on for next year and we've got a lot of guys coming back. We didn't come through as a team. I'm proud of my boys. I'll stand by them. … And, for sure, Kahuku has a great team and a great defense."
When Kamaehu Kopa-Kaawalauole recovered a fourth quarter fumble, it led to Chauncee Lopez's 2-yard run for the only TD of the night for the Sabers (7-4).
For Kahuku, one more win will bring the school its 10th state championship since the tournament started in 1999.
"This is kind of what we expected," said Red Raiders linebacker Liona Lefau, who had nine tackles. "That's not to be arrogant or cocky or anything. Our main goal is to beat whoever we have to at the top."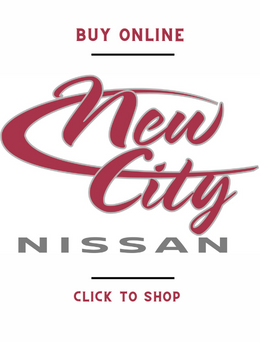 —–
ALSO AT BedrockSportsHawaii.com:
—–
The Season As It Unfolds: