—–
Keaau ended last football season and started this one in fine fashion, and it could be a sign of an upswing for the program on the Big Island.
On Saturday, the Cougars of BIIF Division I put up 450 yards of offense at home to upend Kalani of OIA D-II 36-21.
Leading the way for Keaau was quarterback Diego Pettypool, who passed for 228 yards and three touchdowns and also rushed for 121 yards on 10 carries for another TD.
The 349 combined yards earned Pettypool the Bedrock Sports Hawaii Player of the Week honor for WEEK 2.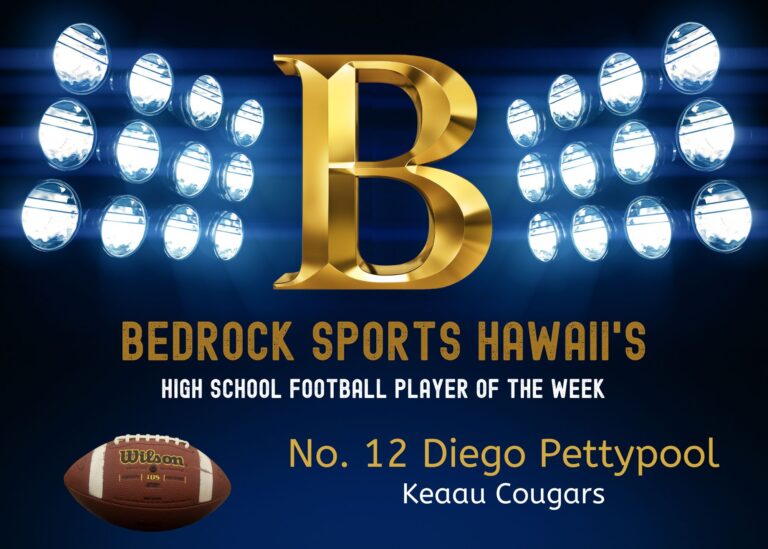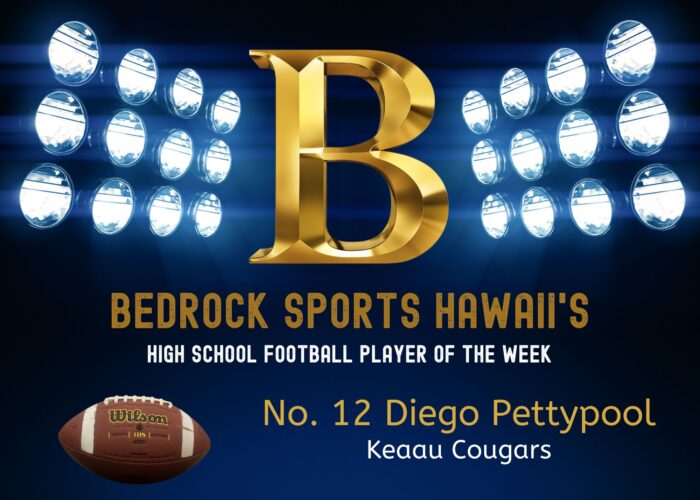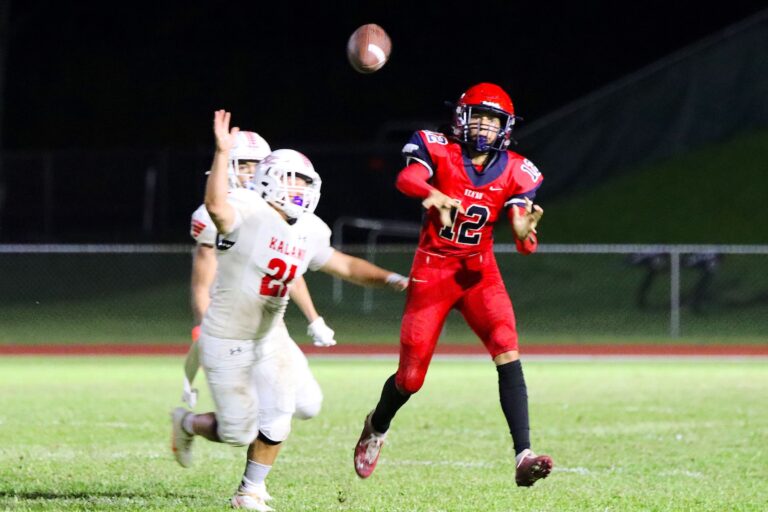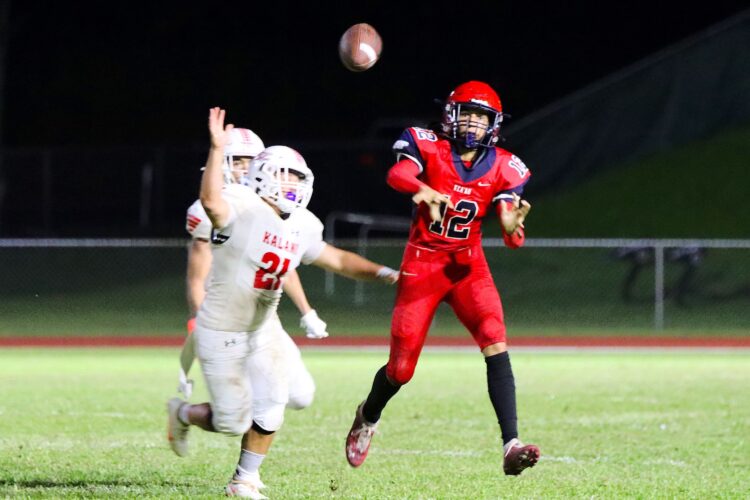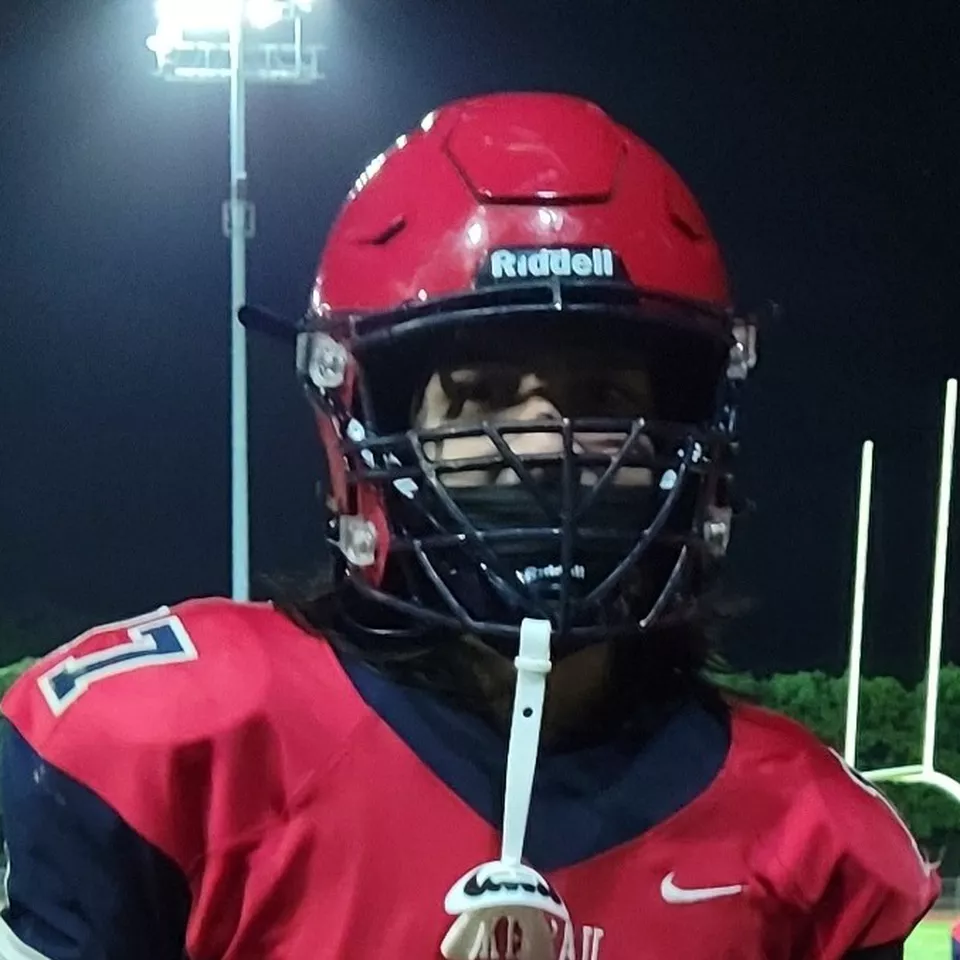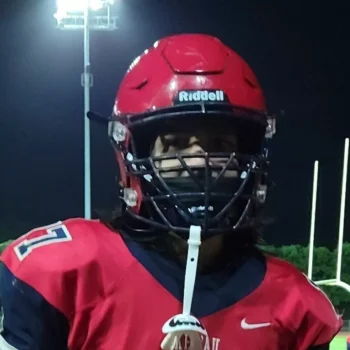 "Diego is a positive leader and team-first guy," Cougars coach Ian Van Cleave said. "Selfless and humble while also being highly athletic and successful on and off the field. He commands the offense calmly and effectively and sets an example for everyone on the team."
Teammate Hunter Acia was the recipient of all three of Pettypool's TD passes.
Keaau, which is one of the few HHSAA member schools to have never participated in the football state tournament, ended the 2021 season with a 20-17 victory over league foe Waiakea after starting the shortened campaign with four straight losses.
Below is a list of Week 2 honorable mentions. Stats in this article are from Spectrum and ScoringLive.com.
>> Liatama Uiliata, Waipahu: Returned one of his two interceptions for a 79-yard touchdown to put a cap on the Marauders' 36-25 victory over Leilehua on Friday. He also caught 10 passes for 228 yards.
>> Malachi Torres, Keaau: Recorded 12 tackles including a sack among his three tackles for losses against Kalani.
>> Keao Kawaakoa, 'Iolani: Scored four touchdowns, three rushing and one receiving, in the Raiders' 56-41 victory over Radford on Saturday.
>> Ezekiel Rodrigues, Mililani: Finished with 11 tackles in a 34-21 loss to Mission Viejo on Friday.
>> Jacob Gaudi, 'Iolani: Two interceptions, including one in which he returned 70 yards for a TD against Radford.
>> Travis Ross, Punahou: Intercepted two passes and broke up two passes in a 35-0 win over Moanalua on Saturday.
>> GianCarlo Ruffo, Punahou: Made two sacks among his three tackles for losses and four overall tackles against Moanalua.
>> Kaulana Tihada, Lahainaluna: Rushed for 169 yards and a TD in s 28-20 victory over Hilo on Saturday.
—–

—–
Hawaii High School Football WEEK 3 Schedule
(Subject to change)
THURSDAY, AUG. 18
BIIF Division II
>> Ka'u at Honokaa, 6 p.m.
Nonleague
>> Punahou at Castle, 6 p.m.
FRIDAY, AUG. 19
OIA Division II
>> McKinley at Kaiser, 7 p.m.
BIIF Division I
>> Kealakehe at Hilo, 7 p.m.
BIIF Division II
>> Hawaii Prep at Kamehameha-Hawaii, 5 p.m.
MIL
>> Baldwin at King Kekaulike, 7 p.m.
Nonleague
>> Newport Harbor (Newport Beach, California) at Farrington, 7 p.m.
>> Aiea at Kapolei, 7:30 p.m.
SATURDAY, AUG. 20
OIA Open
>> Waianae at Kahuku, 6:30 p.m.
OIA Division II
>> Kalaheo vs. Kalani, at Kaiser High field, 6:30 p.m.
>> Waialua at Nanakuli, 6:30 p.m.
>> Pearl City at Kaimuki, at Farrington High field, 6:30 p.m.
BIIF Division I
>> Kona at Waiakea, 11 a.m.
BIIF Division II
>> Pahoa at Kohala, 1 p.m.
MIL
>> Maui at Lahainaluna, 7 p.m.
Nonleague
>> Waipahu at Campbell, 6:30 p.m.
>> Damien at Moanalua, 6:3o p.m.
>> Kailua at Mililani, canceled (Kailua injuries)
—–
CLICK BELOW TO SEE UPDATED STANDINGS, ALL OF THE SEASON'S SCORES, A MASTER SCHEDULE, LINKS TO TEAM PAGES, THE POWER 5s AND MORE: