—–
A Kapolei Inline Hockey Arenas-sponsored team won the Men's Silver Division championship at the Jan. 13-16 NARCH Winternationals at The Rinks In Irvine and Corona, California.
In addition, a bunch of KIHA individuals found success with mainland teams.
Two other teams from Hawaii — the Hawaii Heat and Team Aoki's Shave Ice — made up of KIHA youth league members also competed at the tournament.
Results of all known Hawaii teams and individuals playing for mainland teams are below. If you see a mistake in a result, email [email protected].

KIHA-SPONSORED TEAM
KIHA Warriors, Men's Silver Division champions
Roster: Joey Konstantinos, Sean Carney, Jon Chun, Todd Masada, Ryan Shimanuki, Ryan Furukawa, Jarrod Barton, Mitch Furukawa, Dane Masada, Kimo Chun, Jami Yoder.
>> KIHA Warriors 8, Warrior Revolution 0
>> KIHA Warriors 5, Tour OC Blades 1
>> KIHA Warriors 4, Buzz 0
>> Quarterfinals: KIHA Warriors 5, Tour Fire 0
>> Semifinals: KIHA Warriors 4, Dirty Sprite 2
>> Final: KIHA Warriors 2, CarMedic 1

Other Hawaii Teams
Team Aoki's Shave Ice, 8-U Silver Division second place
Roster: KIHA players Paisley Chun, Moki Chun, Lukas Kim, Ellynor Lockhart
Kingston Saguibo 
>> Bulldogs Blue 12, Team Aoki's Shave Ice 1
>> Bulldogs Black 3, Team Aoki's Shave Ice 2
>> Tour OC Blades 5, Team Aoki's Shave Ice 4
>> Semifinals: Team Aoki's Shave Ice 3, Labeda Warriors 2
>> Final: Team Aoki's Shave Ice 5, Yuma Blaze 4
—–
Hawaii Heat
Roster: KIHA players Ethan Clancy, Garrett Donaldson, Kayla Skelton, Maiya Birdsall, Braxon Kahale, Zepheriah Saguibo, Natalie Torres, Lili Wilcox, Mireu Hwangbo, James Stewart 
>> Bulldogs Black 6, Hawaii Heat 2
>> Tour OC Blades 9, Hawaii Heat 1
>> Bulldogs Yellow 8, Hawaii Heat 0
>> Konixx Tritons 6, Hawaii Heat 0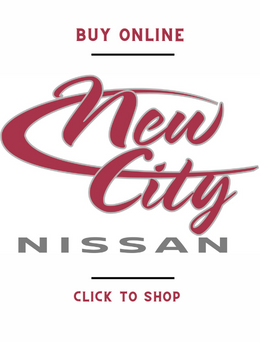 —–
Mainland Teams With KIHA Individuals
Tour OC Blades, 16-U Platinum Division second place
KIHA player: Jordan Nahoi-Baricar
>> Tour OC Blades 8, Bulldogs Yellow 0
>> Tour OC Blades 9, Warrior Revolution 1
>> Tour OC Blades 7, New Zealand 0
>> Semifinals: Tour OC Blades 4, Colorado Jr. Lions 2
>> Final: Labeda Warriors Black 5, Tour OC Blades 4

Tour OC Blades, 18-U Platinum Division champions
KIHA player: Jordan Nahoi-Baricar
>> Tour OC Blades 9, TCIHL Alkali 1
>> Tour OC Blades 4, Konixx Uhify Black Ice 2
>> Tour OC Blades 6, New Zealand 0
>> Semifinals: Tour OC Blades 3, Konixx Unify Black Ice 2
>> Final: Tour OC Blades 4, Labeda Warriors Black 3
—–
Rink Rat Savs, Women's Gold Division second place
KIHA players: Cydnee Somera, Katie Petronio and Kiyomi Chun
>> Hot Wheelz 2 Rink Rat Savs 1
>> Pama Labeda Golden Knights 3, Rink Rat Savs 1
>> Rink Rat Savs 1, NCI Phoenix 1
>> Semifinals: Rink Rat Savs 7, NCI Phoenix 1
>> Final: Hot Wheelz 5, Rink Rat Savs 2
—–
Konixx Outcasts, 21-U Platinum Division second place
KIHA player: Jaden Nahoi-Baricar
>> Konixx Outcasts 10, New Zealand 2
>> Konixx Outcasts 3, Pama Labeda Golden Knights 3
>> Konixx Outcasts 6, Tour Labeda Raiders HC 4
>> Final: Pama Labeda Golden Knights 6, Konixx Outcasts 1
—–
Chik Fil-A, Men's Gold Division
KIHA player: Jaden Nahoi-Baricar
>> PHX 7, Chic-Fil-A 1
>> Chic-Fil-A 3, Oakland Goodlife 2
>> Sin City Rebels Orange 4, Chic-Fil-A 0
>> Mingo 6, Chic-Fil-A 1
—–
Colorado Jr. Lions, 16-U, Platinum Division
KIHA player: Kyler Okamoto
>> Colorado Jr. Lions 2, Labeda Warriors Black 2
>> Colorado Jr. Lions 6, PGKA 4
>> Colorado Jr. Lions 8, RBH 0
>> Semifinal: Tour OC Blades Black 4, Colorado Jr. Lions 2


—–

PGKA, 18-U Gold Division, second place
KIHA player: Kyler Okamoto
>> Rogue NCR Elite 3, PGKA 2
>> PGKA 9, Yuma Blaze 1
>> Konixx Unify Black Ice 9, PGKA 1
>> Quarterfinal: PGKA 5, Labeda Warriors White 1
>> Semifinal: PGKA 5, New Zealand 2
>> Final: Bulldogs Black 4, PGKA 3
—–
Konixx Unify Black Ice, 16-U Platinum Division
KIHA player: Jaxon Pang
>> Konixx Unify Black Ice 9, Warrior Revolution 1
>> Konixx Unify Black Ice 1, Bulldogs Yellow 0
>> Konixx Unify Black Ice 4, Tour OC Blades Red 2
>> Semifinal: Labeda Warriors Black 4, Konixx Unify Black Ice 1
—–
Rogue NCR Elite, 18-U Platinum Division
KIHA player: Jaxon Pang
>> Rogue NCR Elite 3, PGKA 2
>> Bulldogs Black 5, Rogue NCR Elite 1
>> Rogue NCR Elite 7, Labeda Warriors White 0
>> Semifinal: Labeda Warriors Black 2, Rogue NCR Elite 1
Some Team Photos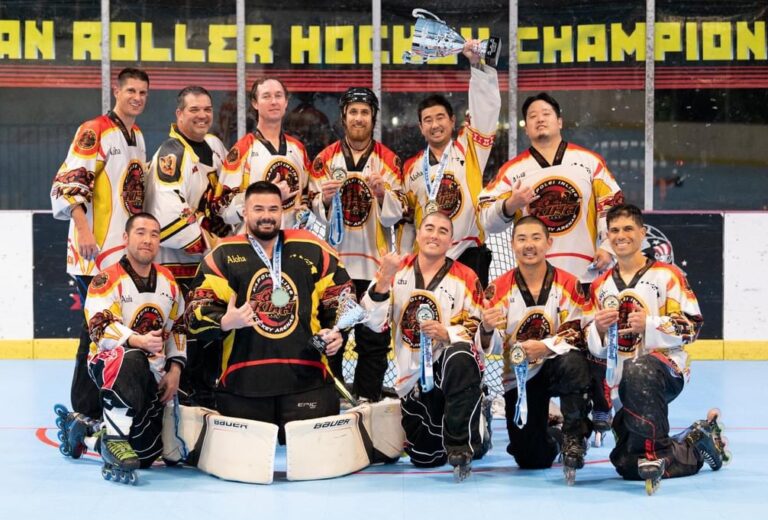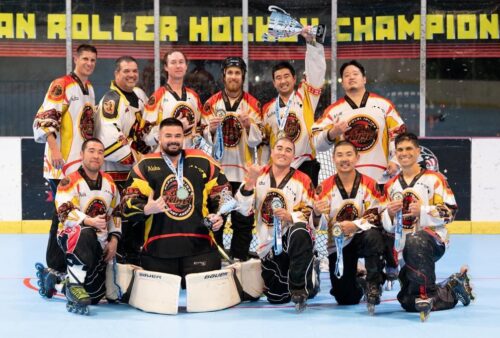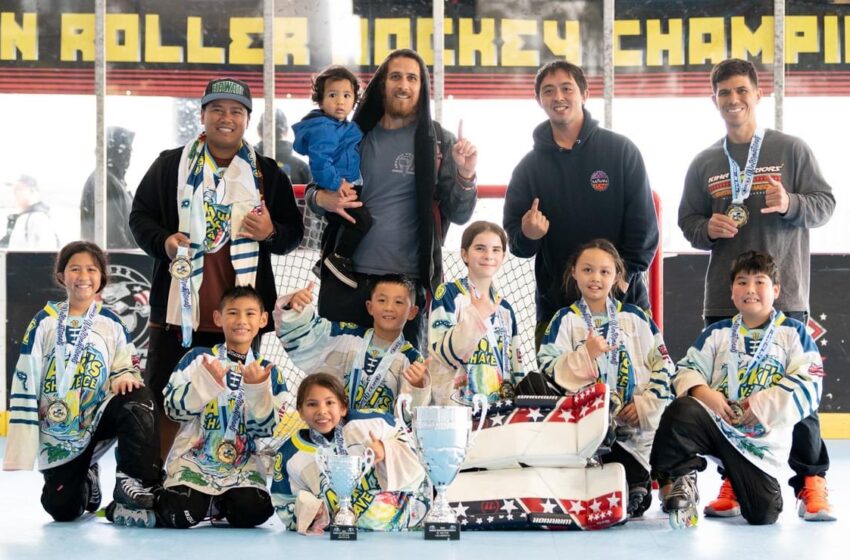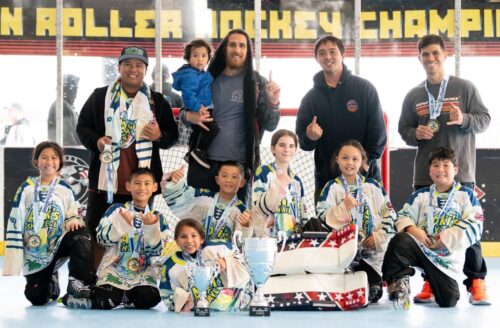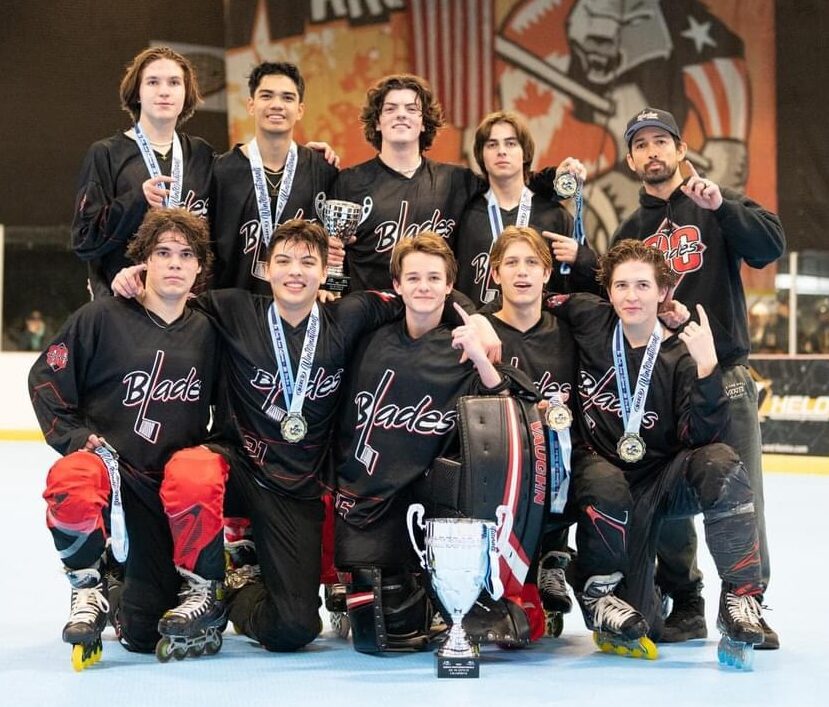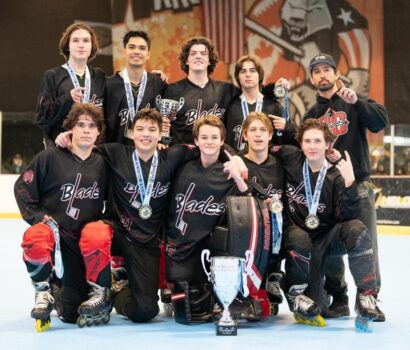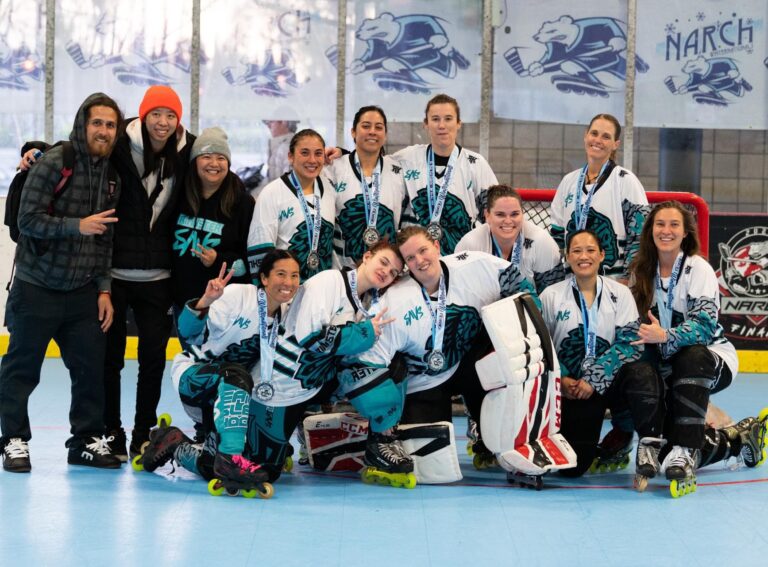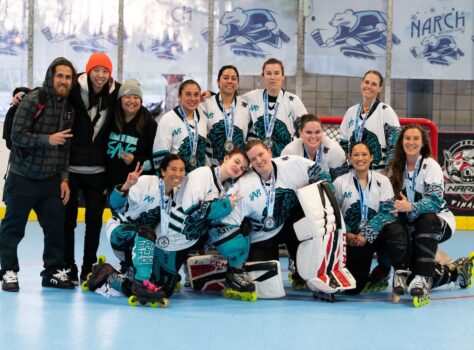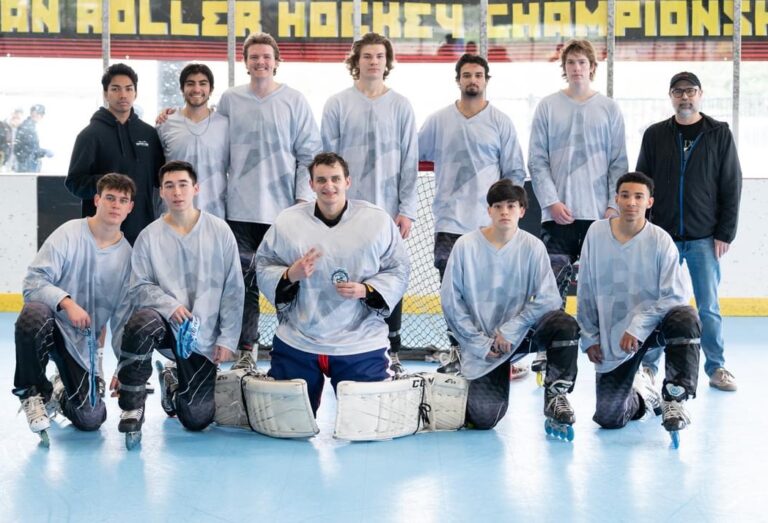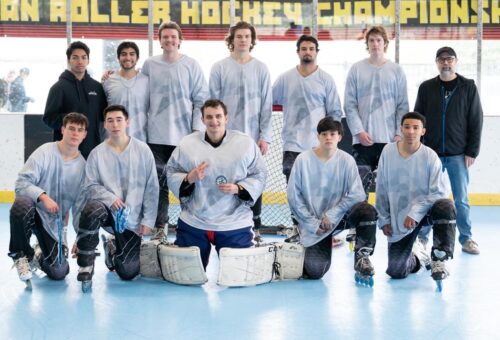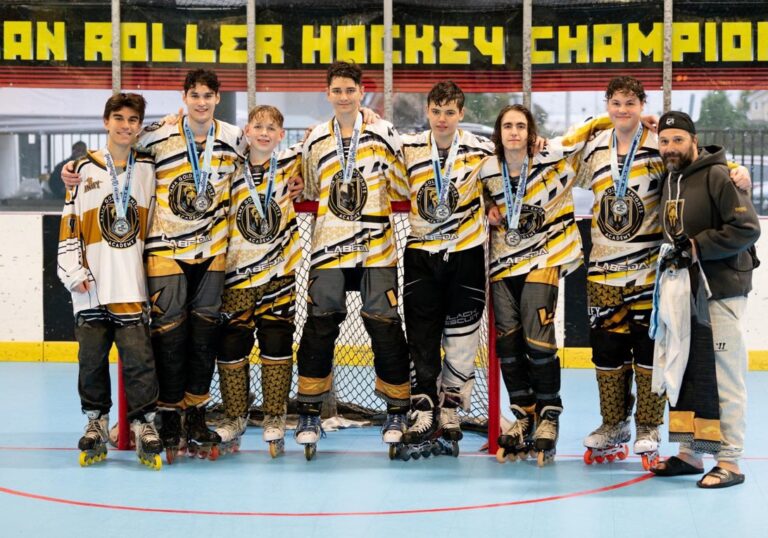 —–

—–
ALSO AT BedrockSportsHawaii.com:
>> FOCUS ON FOOTBALL: 2 Hawaii Diamonds To Keep An Eye On As They Enter The College Ranks: Tausili Akana and Liatama Uiliata