I believe I'm smarter than the average bear, which isn't saying much.
So, somehow, I got on Io Keehu's Hawaii Real video podcast. I think it was December, when Christmas was right around the corner with no such thing as COVID-19 yet.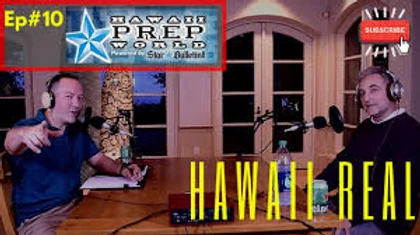 Listen as I answer Keehu's questions about my time working in the Honolulu Star-Advertiser sports department and for our Hawaii Prep World high school sports website. I have only watched a few minutes of it and I have no idea if anyone else would want to sit through my rambling.
I think it was Heineken he was feeding me during breaks, maybe even on camera. I don't remember and probably won't watch it all to find out. I think I was a good boy and had only two, knowing that I was going to be driving home from Hawaii Kai to Mililani.
I do appreciate Io's fine offer to help promote our business, though. And I did listen to the whole podcast he did with Scott Humber, the general manager of Hawaii News Now and learned some things about the ins and outs of broadcast journalism. TV for me? Not with this radio face. I have always loved that line. One thing about the interview I do recall, however, is that whenever I could, I would steer the conversation toward hockey. Io is a goaltender and I compete against him sometimes in tournaments and pickup games. In the photo below, I thought I had a chance on the short side, but the buggah got his blocker up in time!!! You can see the puck at the top of his right shoulder, where it had bounced after hitting him.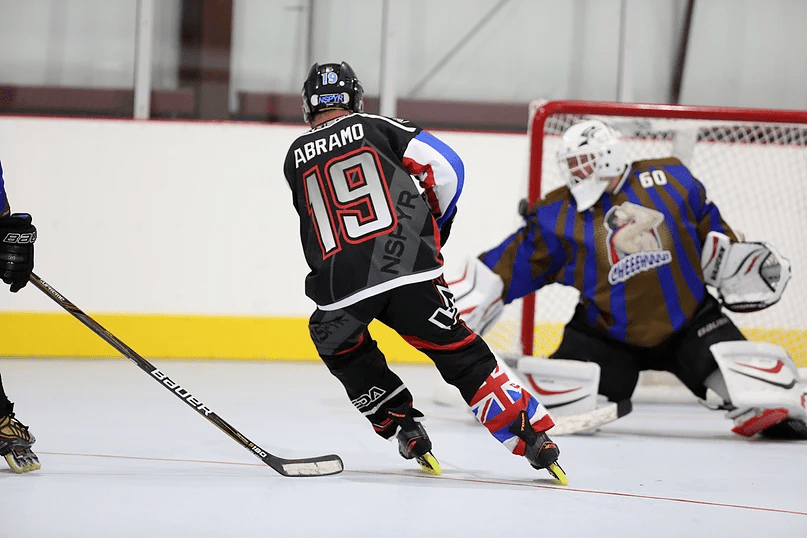 He shoots and scores!! Not quite. Io Keehu made the blocker save.
For those brave souls who now want to see the video, here you go. Keep it Real, man.