Once in a while, you come across a personal treasure and you hold on to it.
For Maryknoll freshman Malia-Rose Harvey, a performance captured on video at the Nike Indoor Nationals in Staten Island, New York, last week fits that bill.
It was a heat victory in the 400-meter dash, and it just so happens that the event organizers had "Hawaii Five-O" blaring out of the PA system.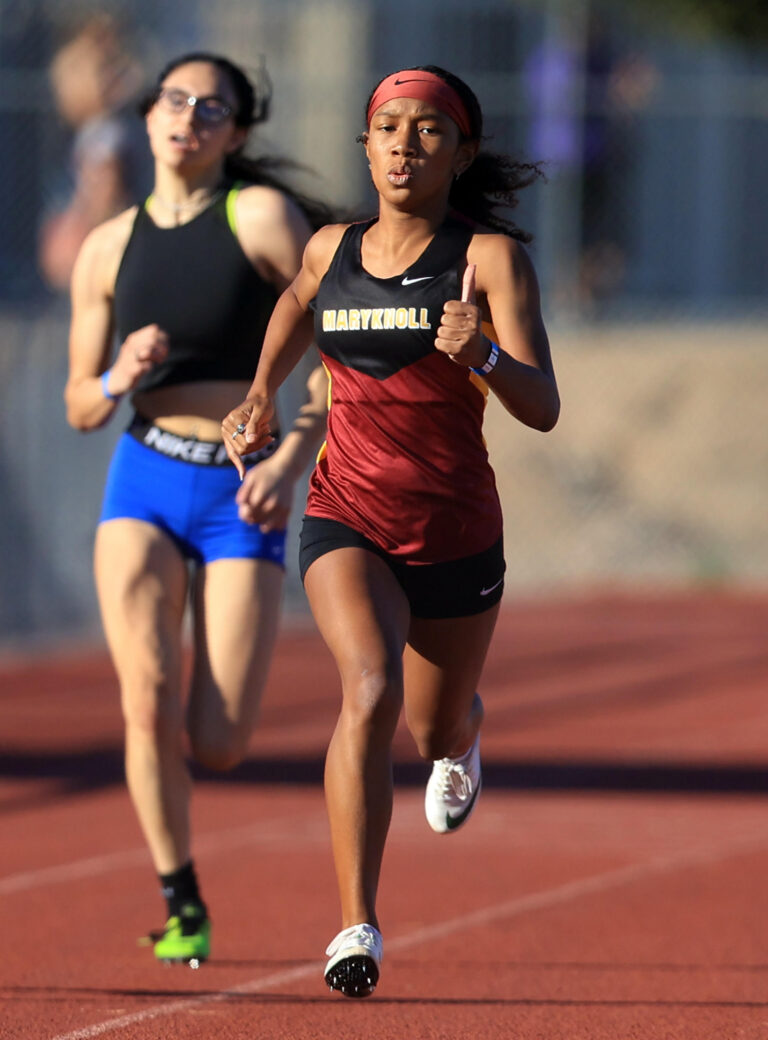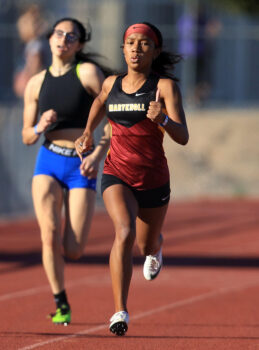 Maryknoll freshman Malia-Rose Harvey.
For most of the race, if you watch the video, you'll see Harvey is in second place, but she picks up a burst of speed at the end to cross the finish line first.
A magic moment (see video below).
Harvey, running against some of the top female freshmen sprinters in the nation, finished 14th out of 40 in the 400. She also competed in the 60-meter dash, where she placed 21st out of 24.
"The reception at the Nike Indoor was awesome," Michael Harvey, Malia-Rose's father, told Bedrock Sports Hawaii. "They were blown away that we came from Honolulu to NYC to compete, even commented multiple times that they had never had a competitor from Hawaii. Competing at the Indoor Nationals also qualified her for the Nike Outdoor Nationals at historic Hayward Field at the University of Oregon, June 16-19, and then the Junior Olympics in Sacramento, California, at the end of July."
Malia-Rose, who is the freshman class president at Maryknoll, will run in her first high school races at an ILH regular-season qualifying meet today at Punahou and then will compete in the Cal Track/Ruby Tuesday Invitational at Moanalua tomorrow.
The Harvey family moved from Texas to Honolulu in 2014. Malia-Rose's mom is Mary Ann Ramos, a Maryknoll alumna who grew up on Oahu.
"I hope she runs in college some day," the dad said about Malia-Rose. "But it's up to her."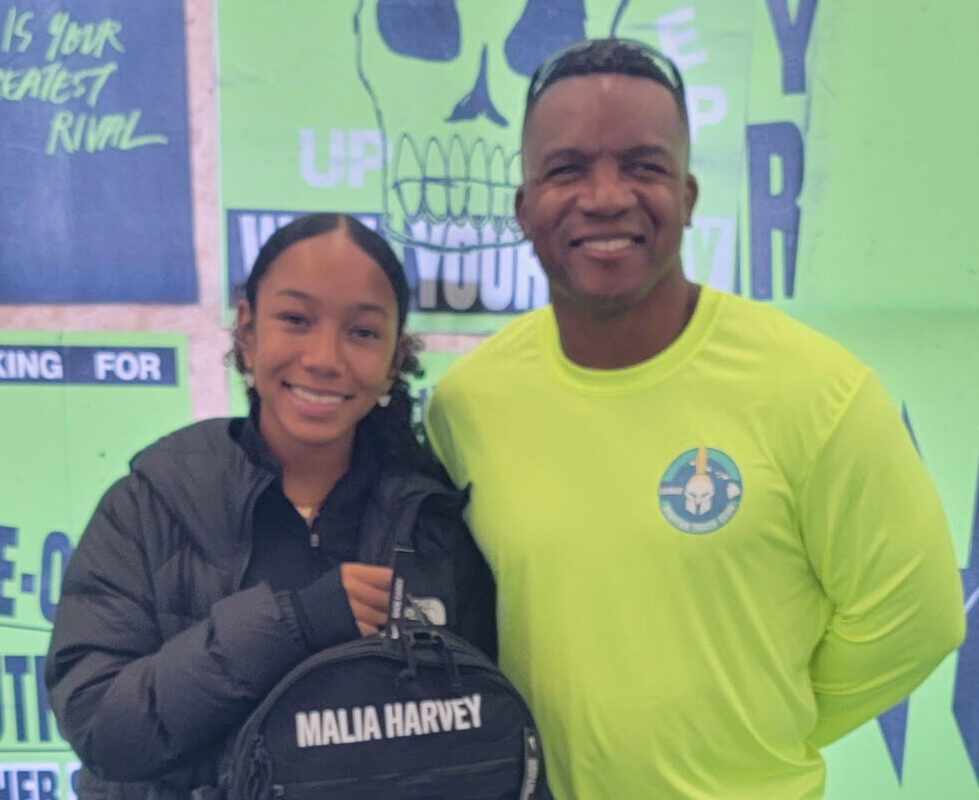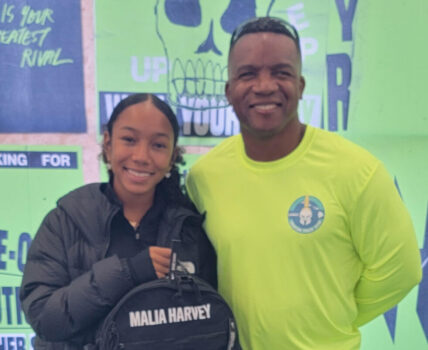 Father and daughter, Malia-Rose and Michael Harvey.
Michael Harvey played football as a defensive back and kick returner and ran track and field for New Mexico State. He is the Aggies' school record holder in the 100-meter dash (10.41) and the 1994 Big West 100-meter champ. He played rugby for the USA 7s, is a  USAATF Level II sprints coach, and runs the Spartan Track Club on Oahu.
"One of the main differences between her and I: I know I was too afraid of the 400 meters and to this day I still am, but she loves it," Michael said.
Malia-Rose's personal bests are 1:02.09 in the 400 and 26.87 in the 200.
—–
ALSO AT BedrockSportsHawaii.com:
Hawaii's Camy Aguinaldo Is A (Wow!!!) Division III Basketball All-American