This is the place for Bedrock Sports to write and post some of the interesting things happening on early on Day 1 of the Texaco/HHSAA State Wrestling Championships today at the Blaisdell Arena.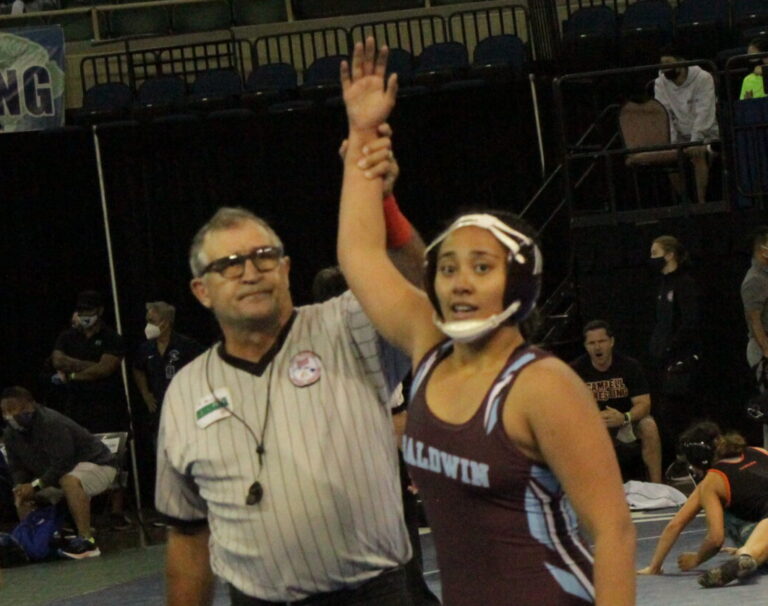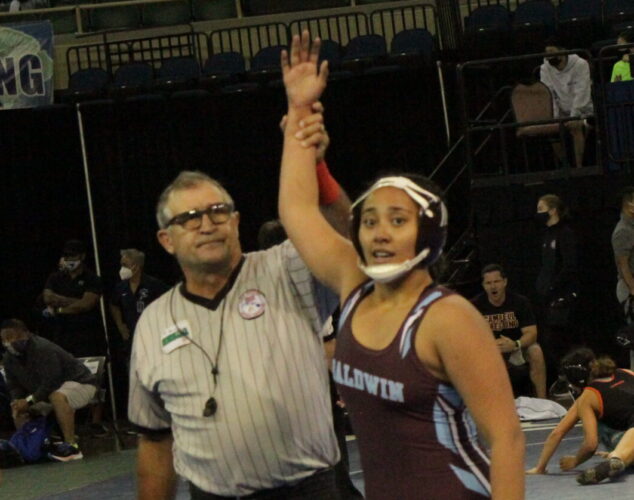 Kaceylee Pua of Baldwin won her 155-pound preliminary round match against Nanakuli's Phiona Kerisiano.
Today, Bedrock Sports has been concentrating mostly on getting action photos of some of the neighbor islands' top wrestlers. This is their first official appearance on Oahu this season due to COVID-19. Those photos are below
But first, if you have a minute, let's get to a few quick housekeeping things, namely a recent safety issue that cropped up and the fact that Saturday's finals will not be on Spectrum TV this year like they've been for the last handful of years.
OIA And Head Of Officials Respond To Recent Injury
When Mililani's Jacinta Fonoti was hurt at the OIA championships due to a controversial and illegal hold by her opponent, it sent somewhat of a shock into the wrestling community.
Injuries happen, illegal holds happen and everybody in the Hawaii wrestling family wants to see the sport as safe as possible.
So when Fonoti suffered a serious shoulder injury and her coaches were penalized for rushing on to the mat to help her screaming in pain and trying to get the officials to stop the match, it brought up a big safety issue.
Bedrock Sports reached out to OIA wrestling coordinator Joy Matsukawa and state head of officials Stan Ono for their thoughts. During this busy week, their replies were not immediate. However, both have given us a statement.
From Ono: "We are saddened that the wrestler was injured and hope for a full recovery. We take the safety of all student-athletes very seriously and will be addressing safety within our association."
And from Matsukawa: "Athletes' safety is first and foremost for sure, and I wholeheartedly support our coaches."
At first, the two Mililani coaches, including head coach Jamie Keehu, were given flagrant violations and were not supposed to be able to coach at states, but Matsukawa appealed that ruling and her appeal was upheld.
No TV, Oh No
Spectrum Sports will not be televising the finals this year.
According to HHSAA information director Natalie Iwamoto, it's because Spectrum is only equipped to cover two major sporting events at one time. Instead, the TV people will be at the high school state soccer tournament and a University of Hawaii women's basketball game.
—–
Day one early round photos: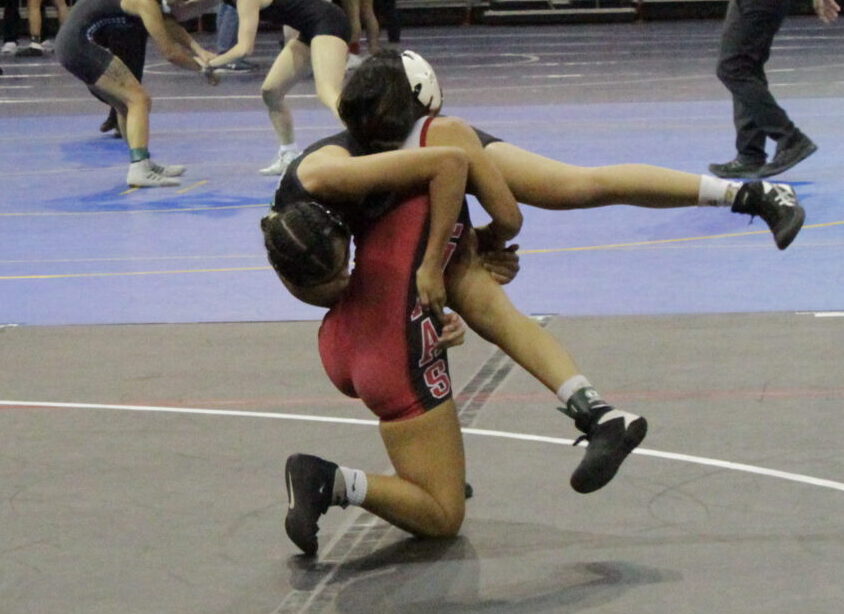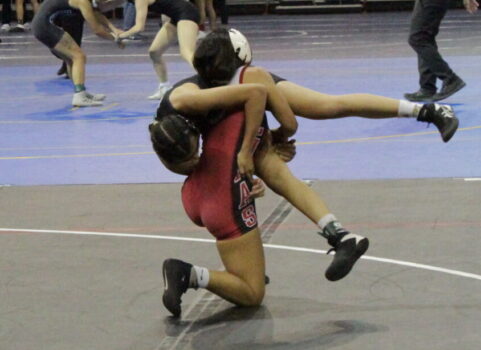 Lahainaluan's Naiomi Kulukulukalani-Sales with a throw against Aiea's Lia Gomes (107 pounds).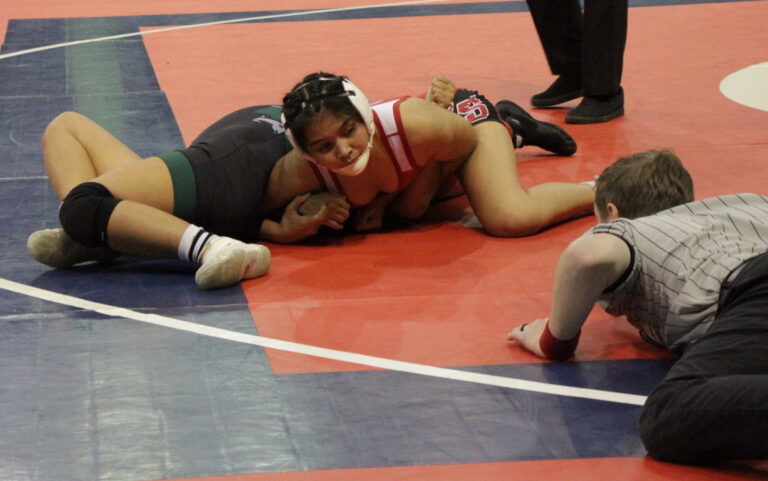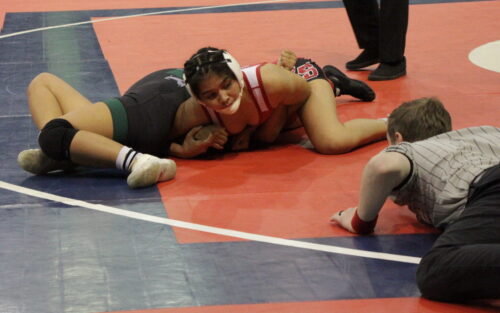 Lahainaluna's Kivah Caballero in control against Mid-Pacific's Jadelyn Retuta (117 pounds).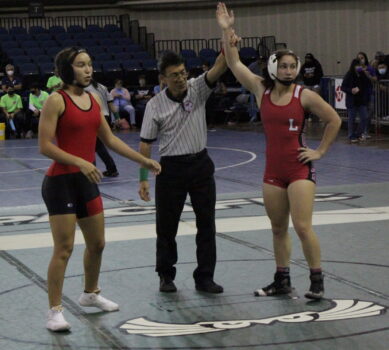 Lahainaluna's Alicia Frank gets her hand raised after beating Hawaii's Preparatory Academy's Siddney Shumate (127 pounds).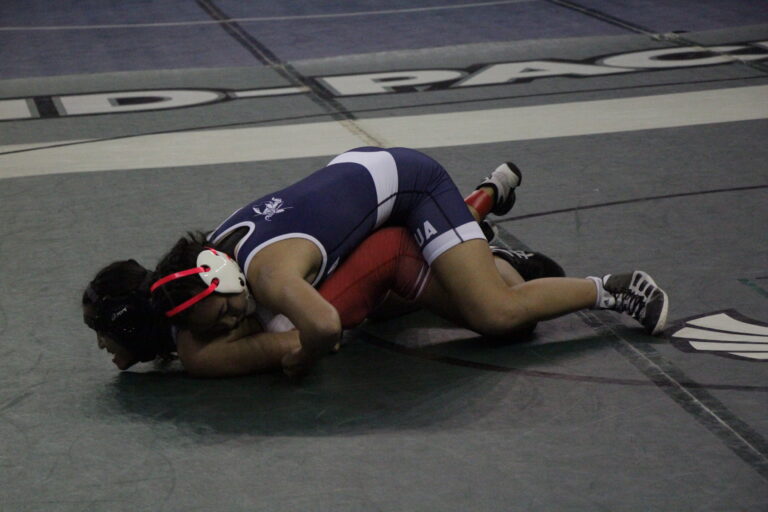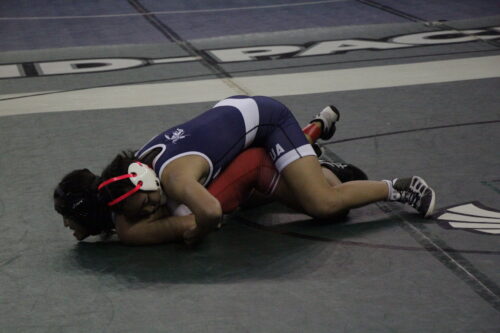 Kamehameha's Rylie Nishida holds down Kalani's Hailey-Jade Omoso (132 pounds).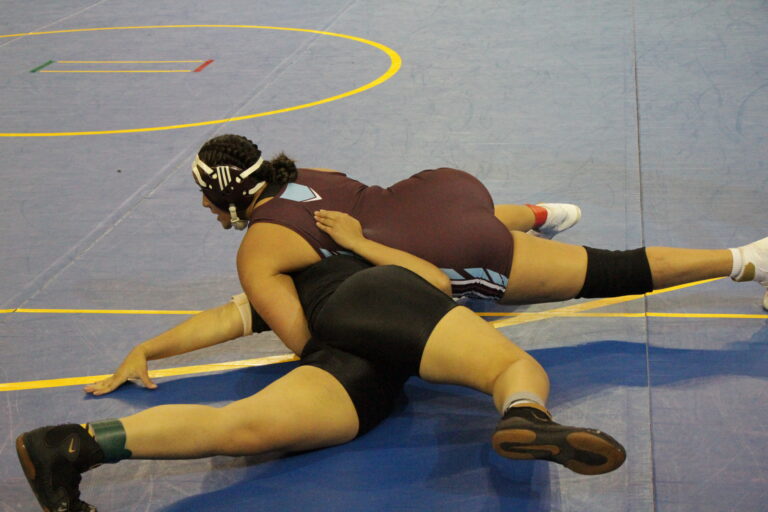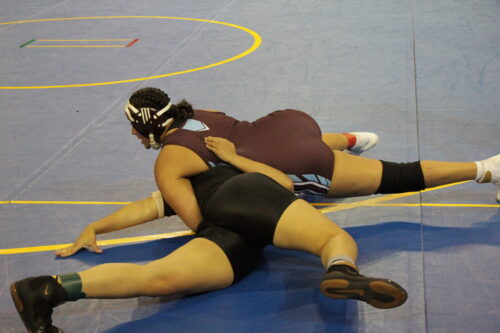 Baldwin's Kaceylee Pua nears her victory by fall against Nanakuli's Phiona Kerisiano (155 pounds).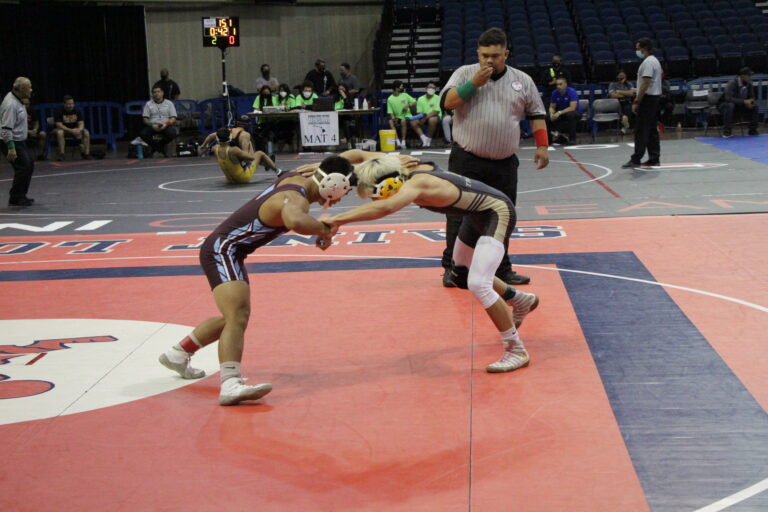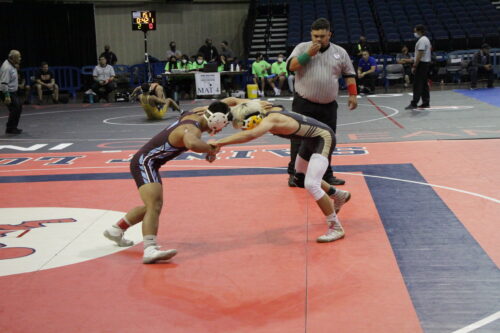 Baldwin's Marcus Marinas and Mililani's Koen Shigemoto squared off (113 pounds).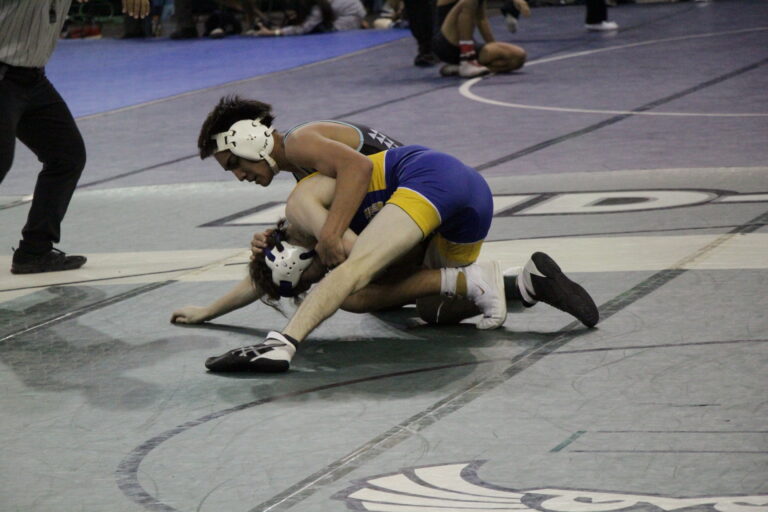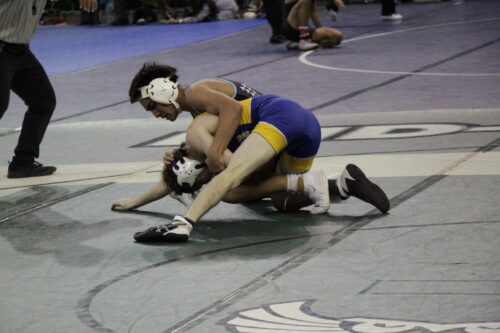 Punahou's Brendan Sekulich defeated Lanai's Diesel Del Rosario 7-5 (120 pounds).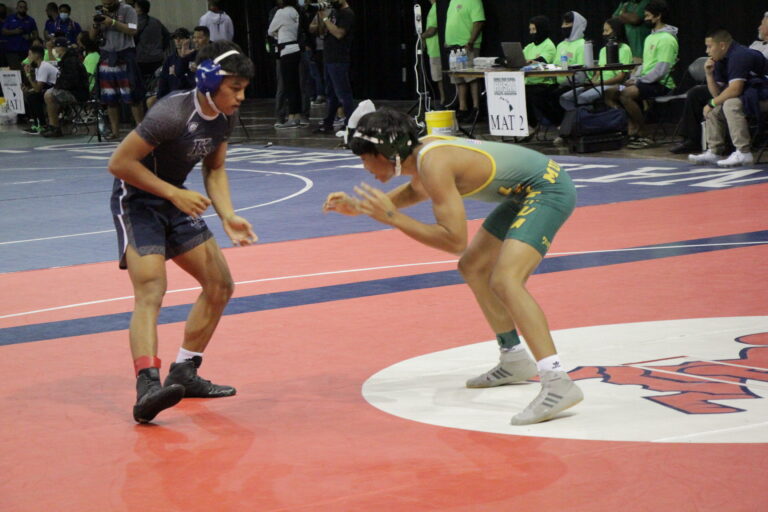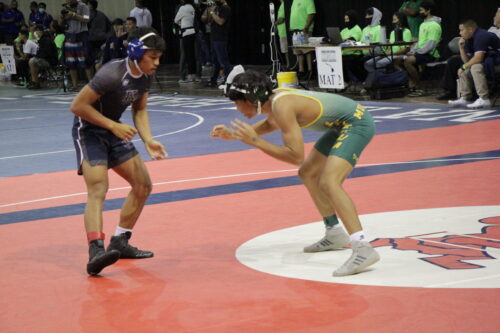 Kamehameha-Hawaii's Zackery Lapenia, left, won by fall over Leilehua's Colten Aniya (126 pounds).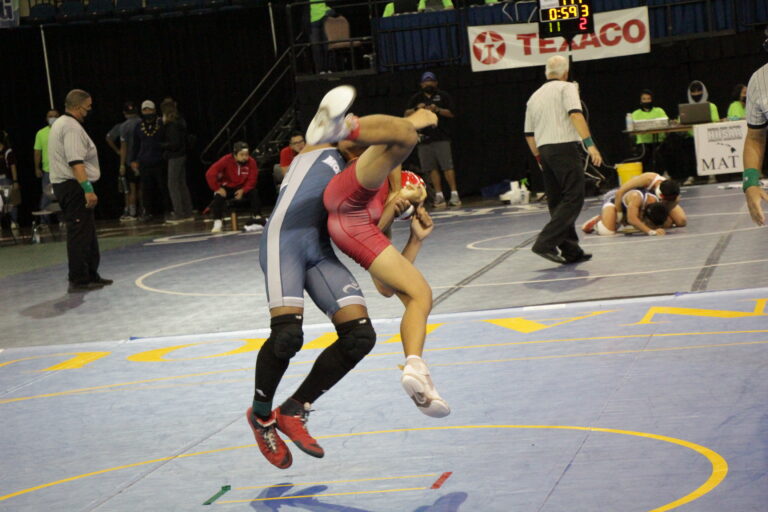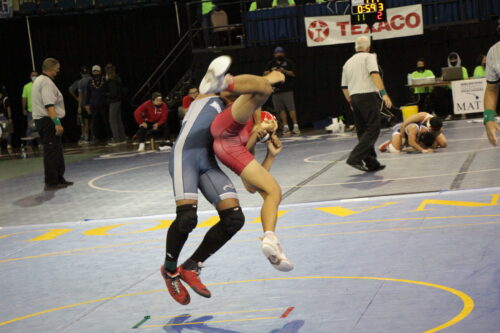 Moanalua's Kai Simmons got Lahainaluna's Christian Clarion in the air during a victory (138 pounds).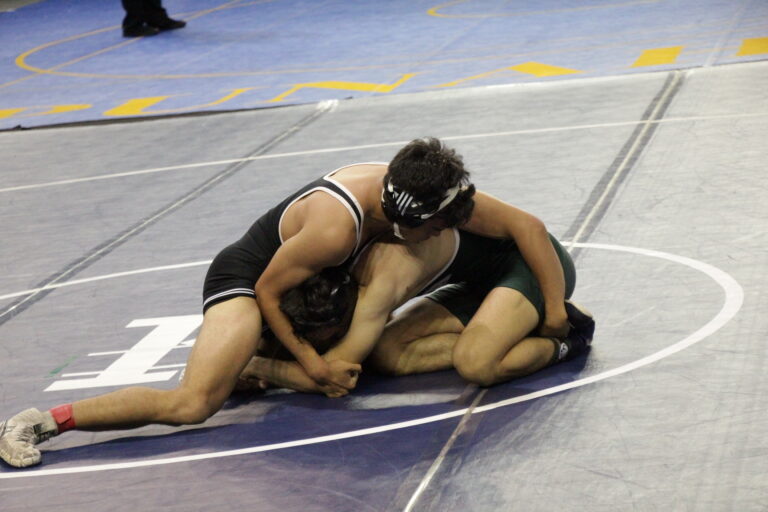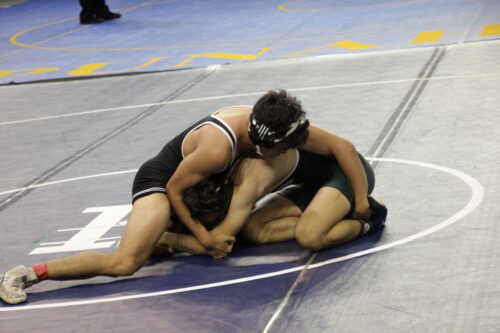 Hawaii Preparatory Academy's Jeremiah Borce won this match over Aiea's Gabriel Grilho (138 pounds).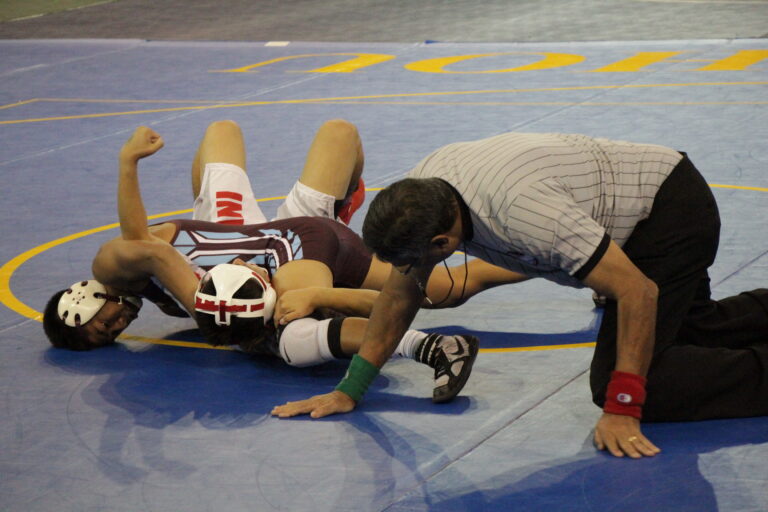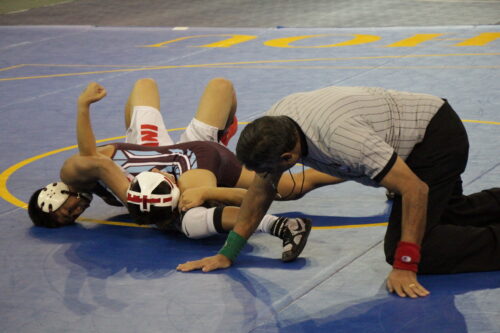 Baldwin's Tobey Ravida won his first match — against Kalani's Kaito Sano (126 pounds)