I own two rings. One I wear every day. The other is now within sight after being tucked away for about 40 years.
Well, the first one is easy to explain. It is a symbol of my love and marriage to one Lynn Vicente of Eleele Kauai, who now goes by Vince Abramo. She's an amazing person, really. A wonderful wife and mother. How fortunate I am to have met her and luckily smart enough to know how to keep her close to my heart.
And so what about that ring? It's gold with a Hawaiian design. I remember when we were together at a hotel jewelry sale on Kauai in the summer of 1994 and picking out both of our bands. It was not pricey, but it was real gold and I was happy with the result and also happy to say I have always loved it and its unique look.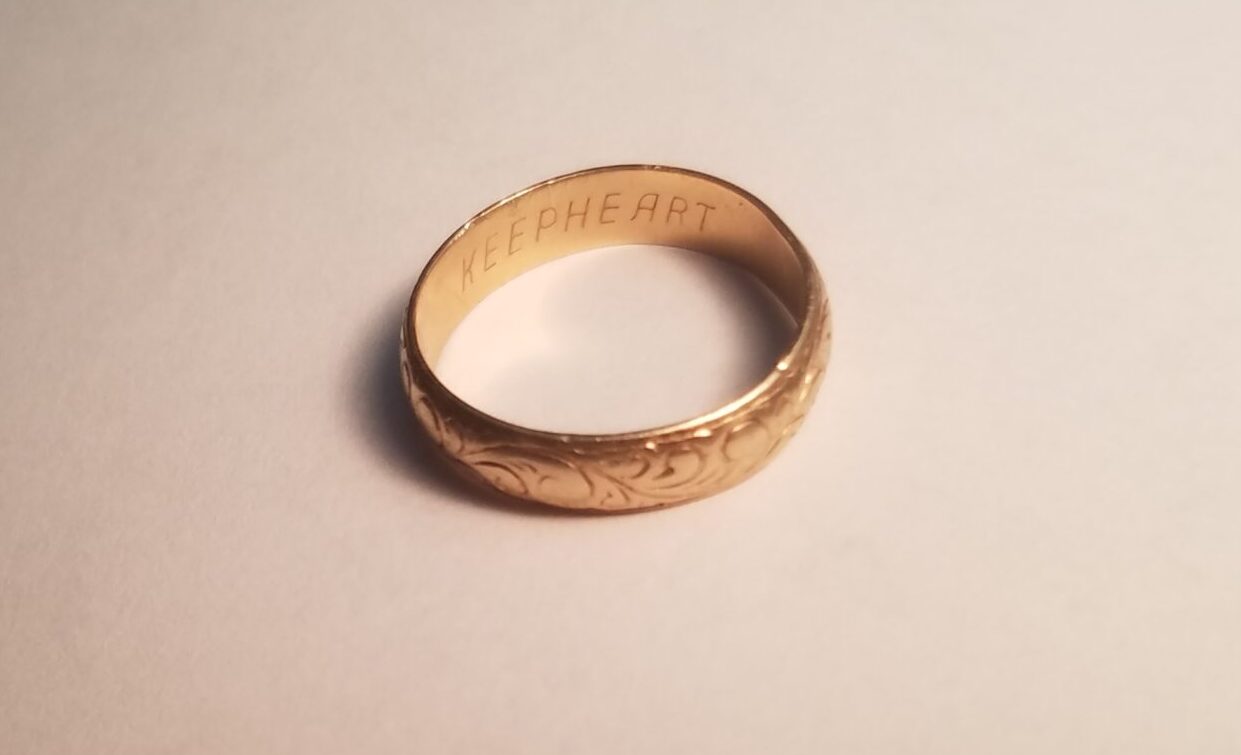 Our symbol of eternity.
What I remember most that day, though, was a distinction Vince made. I was talking about loving her forever and, it found out to my surprise that forever wasn't good enough!!!
What? Dumb me. She corrected me, as she often does on matters of real importance (not the trivial stuff that I have an advantage on): "Love is for all of eternity."
Boom. Boom!!! Boom shakalaka!!!!!!! Whoomp, ther' it is!!!
It's a distinction, yes? Maybe a big one. Maybe small. I mean, if we cease to exist after we die, her words won't matter much at all. But, she's a good Catholic and she knew that Jesus died for our sins and we're going to heaven and will eventually be together up there.
Faith.
Side note: I was born Catholic, but my mom stopped bringing the family to church when I was 8 after my dad died. I never lost Faith, so to speak, but I did not attend church from that point until, well, until Vince made me agree to go back to church as a condition of her saying yes to my proposal. So, sure enough, when our first daughter was born and ready to be baptized, I was back in the fold and got confirmed and have been going to Mass and spiritually growing ever since.
And now, back to the main thrust here. Rings.
So how did I react to Vince's words back then? Well, I let it swim around in the ol' cranium for a few seconds and agreed pretty much right away. But I didn't just let that comment go off into the hinterlands. I thought about it often then and still do now. Her words were like a doubling up of our commitment, our love. It was kind of like she was saying, "Hey buster, do you know what you're getting into? This ain't no fooling around."
And so wow, did she know me (one of the biggest fool-around kind of guys going) or what?  And she knew to make the pointed statement at the most critical of times — while buying the ring, the actual symbol of the sacrament of this "eternity."
And whoa, my heart said "Go."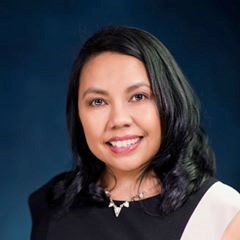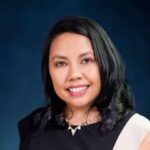 The one and only Vince Abramo.
But, wait, what about the other ring?
Well, it's my 1978 Marlboro High School class ring.
I thought of it the other day when Vince and sons E.J. and Nicholas III had a good laugh, thinking I did not know my birthstone.
When asked, I answered, "blue zircon" and they all had a good chuckle, thinking I was making it up after some superhero or something. But Alexa was there to save me in this "trivial" pursuit. She rattled off three December birthstones and saved saying zircon for last, which had a dramatic effect in proving that I'm not as dumb as I look. Thanks Alexa.
So the next day, I went and brought out my "Marlboro Panthers" 1978 Class Ring, with the blue zircon stone and wore it all day.
It brought back some interesting memories, for sure:
As a junior in 1977 at the old Marlboro High cafeteria, the day I got the ring, I sat with Bob Battaglino (who remains one of my best friends). We were having turkey with gravy and mashed potatoes.
Yup, you guessed it, I let Bob hold the ring and he mistakenly dropped it right into his plate of the good stuff. No kidding. That brilliant, shiny, new thing was dulled forever!!!!! Honestly, it never had the same shine, no matter how many times I tried to wipe and buff it with a cloth.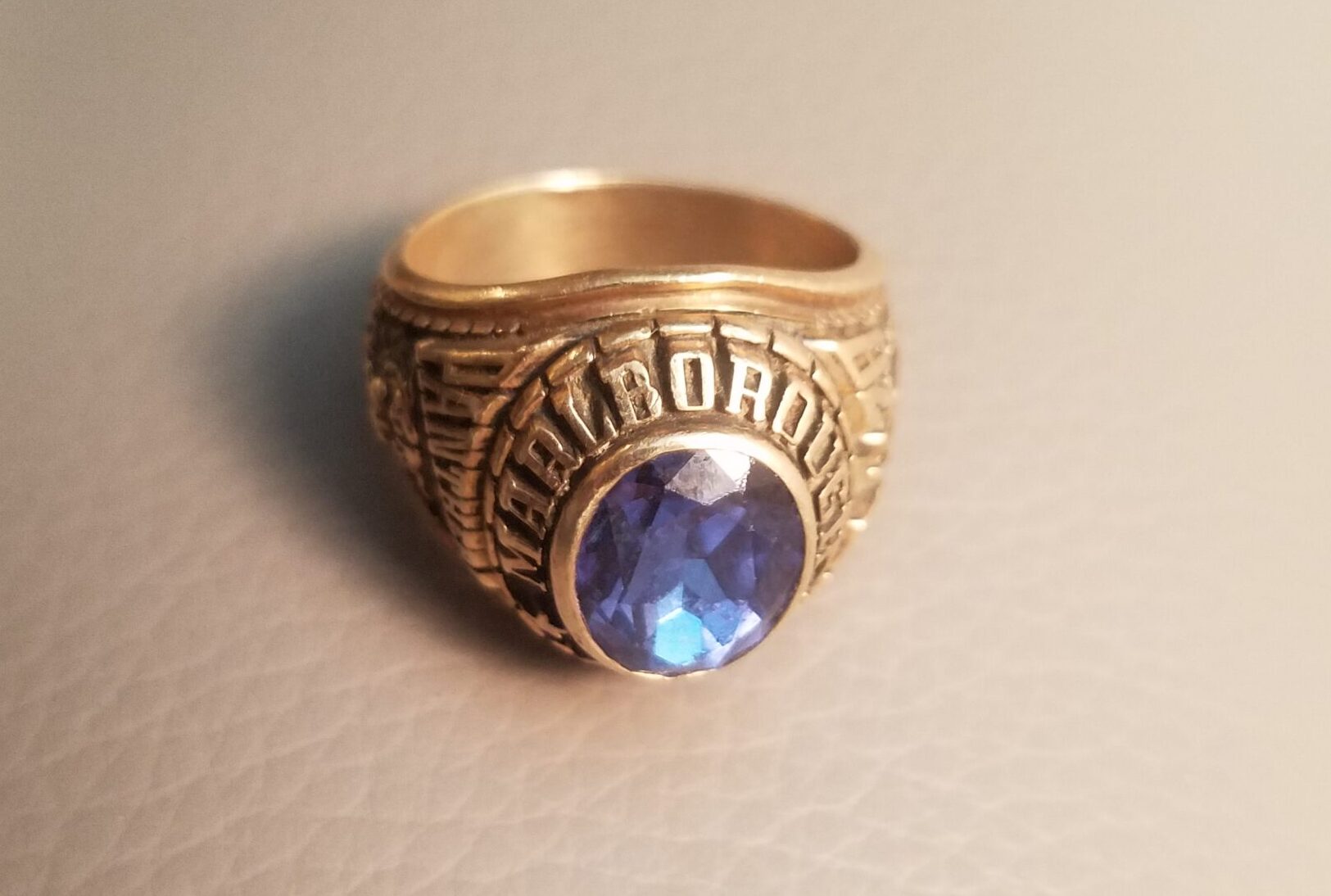 Still shiny after all these years, but not as shiny as before Bob dropped it in the turkey gravy.
Then, a few months later, we were playing touch football on Grace Circle, right in front of the Curry's house. That's where Donna, Diane, Paul, Kristen and Renee and parents Millie and Paul lived. I'm sure many reading this will remember them.
Mr. Curry always had a Lincoln Continental and he was in the tech business in those early days, running Curry Copy Center, which I think he franchised out to at least a handful of franchisees in Massachusetts.
Three more side notes:
— Recently, I was fortunate to receive a nice handwritten letter from Millie, who my mom used to chit-chat with a lot in the 1960s and '70s. It was really nice to hear from her and I responded with a handwritten letter, too.
— Speaking of the tech business way back, one of our neighbors, Mr. Steven Smith was up high at Digital, the biggest tech company in the area at the time. The Smiths — with kids Steve, David and Cindy — moved to Acton in the late '60s or early '70s.
— I remember Mr. Curry took a bunch of neighborhood kids with Donna and Diane to a Curry Copy Center in Worcester. We did collating … and more collating. I think he gave us some money, but I definitely remember that he treated us to Dairy Queen afterward.
And back to the class ring and touch football. Well, for some reason, I had it on my right hand and threw a pass. The ring came off and bounced about 20 times down the road. I was thinking it was possibly seriously damaged, but to my surprise, there was only a small dent in the gold that is still evident today.
It was right around that time, but probably not the same day, that one of my passes hit the windshield of Mr. Curry's Continental and he came out to tell us how stupid we were, and he was right.
Nowadays, the class ring is a bit small for the ring finger on my right hand. It feels as though I could get it on there, but that it might be pretty difficult to get it off. It really is a beautiful ring. The other day, I wore it all morning on my pinkie.
Two others wore the ring for a bit, as kids who had (girl)friends in those days often would do — Luana Stearns xfrom our neighborhood for a few weeks before she moved to Maine and Lisa Curry (no relation to the other Currys), who I dated for about four years.
Oh, I almost forgot. My initials "NJA" are inscribed inside, but if you look at it upside down, it appears to read, "HPN." So I tried to convince Mark Torre (who also remains one of my best friends) that my real name was Horatio Paul Nabramo. And from what I remember, I almost got him to believe some idiotic story.
I mention all of these ring moments because they were once a big part of my life and still a part of who I am. Simply put, I cherish my memories.
Hey, maybe I'll put the ring on for a while and show how proud I am to be a Marlboro High Class of 1978 graduate.
It should be known that the wedding ring has a dent in it, too, and looks slightly oval instead of round. Hit with a hockey puck, I think.
And there's an inscription on our wedding rings, too: "Keepheart." And we all know what that means — for all of eternity.