—–
Bedrock Sports brings you the following list of close to 50 former Hawaii high school wrestlers (and two coaches) who are on the roster of a U.S. college team in the 2022-23 season.
The list was compiled by former Leilehua wrestler and four-time state champion Kelani Corbett, who is a senior competitor for Missouri Valley College.
Notes:
>> There is a possibility that some of the national rankings of wrestlers may have changed recently.
>> For additions or changes, email [email protected].

—–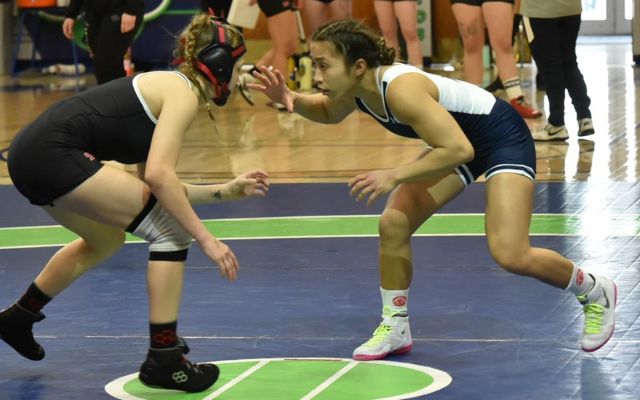 NAIA
 Schools
Central Methodist University 
⁃ Skye Realin (Sophomore, 136, Mililani, HI, Kamehameha-Kaplama C/O 2021) (Currently Ranked #7 in NAIA at 136) (HHSAA Placings: 2020- 132 2nd, 2019- 127 2nd, 2018- 122 3rd) (College Nationals Results: 2022- NCWWC 136 4th) 
Eastern Oregon University
⁃ Anjelynn Baron (Senior, 123, Honolulu, HI, Roosevelt C/O 2018) (HHSAA Placings: 2017- 97 3rd)
Grand View University 
⁃ Mahealani Ramirez (Grad School, 155, Aiea, HI, Aiea C/O 2018) (HHSAA Placings: 2017- 184 3rd) 
Life University 
⁃ Brianna Funakoshi (Sophomore, 116, Aiea, HI, Aiea C/O 2021) (HHSAA Placings: 2020- 102 State Champion, 2019- 102 3rd, 2018- 97 6th) 
Lyon College
⁃ Emma de Brum (Redshirt Senior, 116, Lanai City, Hawaii, Lanai C/O 2018)
⁃ Rebekah Garcia (Redshirt Senior, 155, Honolulu, Hawaii, Moanalua C/O 2018) (Currently ranked #19 in NAIA at 155) (HHSAA Placings: 2018- 138 6th)
Menlo College
⁃ Alejandra Corral (Sophomore, 109, Honolulu, Hawaii, Aiea C/O 2021) (2020- 107 State Champion)
⁃ Tianna Fernandez (Senior, 101, Kahului, Hawaii, Baldwin C/O 2019)      (Currently ranked #19 in NAIA) (HHSAA Placings: 2019- 102 State Champion, 2018- 102 5th, 2017- 97 2nd) (College Nationals Results: 2022- NAIA 101 8th) 
⁃ Nalani Kirkman (Sophomore, 101, Lahaina, Hawaii, Lahainaluna C/O 2021)
⁃ Haley Narahara (Freshman, 123, Honolulu, Hawaii, Kamehameha-Kaplama C/O 2022) (Currently ranked #5 in NAIA at 123) (2022- 122 State Champion, 2020- 112 State Champion, 2019- 112 3rd)
⁃ Alana Vivas (Senior, 130, Kahuku, Hawaii, Kamehameha-Kaplama C/O 2019) (Currently ranked #3 in NAIA at 130) (HHSAA Placings: 2019- 117 State Champion, 2018- 117 2nd) (College Nationals Results: 2022- NAIA 122 3rd) 
Midland University
⁃ Tayler Hayase (Senior, 143, Lahaina, Hawaii, Lahainaluna C/O 2019) (HHSAA Placings: 2019- 145 3rd, 2018- 145 3rd, 2017- 132 4th, 2016- 132 5th)
⁃ Mahealani Lewis (Senior, 155, Kailua, Hawaii, Kamehameha-Kaplama C/O 2019)
⁃ Zoe Omura (Sophomore, 101, Mililani, Hawaii, Iolani C/O 2021) (Currently ranked #17 in NAIA at 101) (HHSAA Placings: 2020- 97 3rd, 2018- 97 3rd)
⁃ Ashlee Palimo'o (Junior, 136, Wailuku, Hawaii, Kamehameha-Maui C/O 2020) (Currently ranked #20 in the NAIA at 136) (HHSAA Placings: 2020- 122 3rd)
⁃ Emily Paulino (Sophomore, 130, Honolulu, Hawaii, Kalani C/O 2021) (Currently ranked #9 in NAIA at 130) (HHSAA Placings: 2020- 122 State Champion, 2019- 127 3rd)
⁃ Kacey Lee Pua (Freshman, 155, Wailuku, Hawaii, Baldwin C/O 2022) (HHSAA Placings: 2022- 155 3rd, 2020- 155 2nd)
⁃ Tyeisha Takamori (Sophomore, 155, Kahalui, Hawaii, Baldwin C/O 2021) (HHSAA Placings: 2020- 145 4th, 2019- 145 6th)
Missouri Valley College 
⁃ Sage Beltran (Freshman, 101, Honolulu, Hawaii, Moanalua C/O 2022) (HHSAA Placings: 2022- 97 3rd)
⁃ Alyandina Bushe (Senior, 191, Kapolei, Hawaii, Kapolei C/O 2018) (HHSAA Placings: 2018- 168 5th, 2015- 184 5th)
⁃ Kelani Corbett (Senior, 191, Wahiawa, Hawaii, Leilehua C/O 2019) (Currently ranked #1 in NAIA at 191) (Currently ranked #24 P4P all college women wrestlers) (HHSAA Placings: 2019- 168 State Champion, 2018- 155 State Champion, 2017- 155 State Champion, 2016- 155 State Champion) (College Nationals Results: 2022- NAIA 191 National Champion, 2021- NAIA 191 3rd) 
⁃ Kaleila Rodrigues-Kenolio (Freshman, 109, Lahaina, Hawaii, Aiea C/O 2022)
⁃ Kevin Corbett (Head Coach, Honolulu, Hawaii, Radford C/O 2011)
Southern Oregon University 
⁃ Kelsey Bicoy-Juario (Junior, 123/130, Muanaloa, Hawaii, Molokai C/O 2019) (HHSAA Placings: 2016- 132 6th)
⁃ Lia Ferreira (Freshman, 101, Kahului, Hawaii, Baldwin C/O 2022) (HHSAA Placings: 2022- 102 State Champion, 2020- 97 2nd, 2019- 97 3rd)
⁃ Kyara Tagami (Junior, 116, Honolulu, Hawaii, Kalani C/O 2020)
University of Providence 
⁃ Sadie Antoque (Junior, 155, Kaneohe, Hawaii, Castle C/O 2020) (Currently ranked #6 in NAIA at 155) (HHSAA Placings: 2020- 155 State Champion, 2019- 145 State Champion, 2018- 145 2nd, 2017- 127 4th) (College Nationals Results: 2022- NAIA 155 4th) 
⁃ Waipuilani Estrella-Beauchamp (Junior, 143, Kahului, Hawaii, Baldwin C/O 2020) (Currently ranked #3 in NAIA at 143) (HHSAA Placings: 2020- 138 2nd, 2019- 132 State Champion, 2018- 127 State Champion, 2017- 122 3rd) (College Nationals Results: 2021- NAIA 143 National Champion) 
⁃ Alicia Frank (Freshman, 130, Lahaina, Hawaii, Lahainaluna C/O 2022) (HHSAA Placings: 2022- 127 3rd, 2020- 117 2nd, 2019- 117 5th)
⁃ Ashley Gooman (Senior, 116, Ewa Beach, Hawaii, Kamehameha-Kaplama C/O 2019) (Currently ranked #1 in NAIA at 116) (HHSAA Placings: 2019- 122 State Champion, 2018- 112 2nd, 2017- 107 State Champion, 2016- 102 State Champion) (2022- NAIA 116 4th) 
⁃ Erin Hikiji (Freshman, 101, Mililani, Hawaii, Mililani C/O 2022) (Currently ranked #2 in NAIA at 101) (HHSAA Placings: 2022- 97 State Champion, 2020- 97 State Champion, 2019- 97 4th)
⁃ Dylan Huddy (Sophomore, 170, Kapolei, Hawaii, Maryknoll C/O 2021) (HHSAA Placings: 2020- 184 2nd, 2019- 184 6th, 2018- 184 5th)
⁃ Joji Miner-Ho (Junior, 170, Kapaa, Hawaii, Kapaa C/O 2020) (2020- 168 5th, 
⁃ Ira Navarro (Senior, 101, Lahaina, Hawaii, Lahainaluna C/O 2018) (Currently ranked #1 in NAIA at 101) (HHSAA Placings: 2018- 102 State Champion, 2017- 97 State Champion, 2016- 97 2nd) (College Nationals Results: 2022- NAIA 101 6th, 2021- NAIA 101 5th) 
⁃ Tangiteina Niutupuivaha (Junior, 191, Kahuku, Hawaii, Kahuku C/O 2020) (HHSAA Placings: 2020- 225 2nd, 2019- 225 State Champion, 2018- 225 State Champion, 2017- 225 5th) 
⁃ Paige Respicio (Junior, 136, Ewa Beach, Hawaii, Kamehameha-Kaplama C/O 2020) (Currently ranked #4 in NAIA at 136) (HHSAA Placings: 2020- 138 State Champion, 2019- 138 State Champion, 2018- 132 State Champion, 2017- 127 3rd) (College Nationals Results: 2022- NAIA 136 4th) 
⁃ Kaianne Sabagala (Freshman, Kahuku, Hawaii, Kahuku High School 2019-2020 (Moved to Utah)) 
⁃ Alexis Tupuola (Junior, 191, Ewa Beach, Hawaii, Moanalua C/O 2019) (Currently ranked #19 in NAIA at 191) (HHSAA Placings: 2019- 168 5th, 2018- 155 3rd)
Waldorf University
– Ku'uipo Chan (Junior, 143, Mt. View, Hawaii, Kamehameha-Hawaii C/O 2020) (Currently ranked #11 in NAIA at 143) (HHSAA Placings: 2019- 127 4th) 




—–
NCAA Schools
Gannon University
– Lana Perez (Junior, 136, Honolulu, Hawaii, Moanalua C/O 2020) (Currently ranked #8 in NWCA NCAA Rankings at 136) (HHSAA Placings: 2020- 127 State Champion, 2019- 138 3rd) (College Nationals Results: 2022- NCWWC 136 8th, 2021- NCWWC 130 6th) 
University of Iowa 
⁃ Nanea Estrella (Junior, 136, Makawao, Hawaii, Lahainaluna C/O 2020) (Iowa is not competing until 2023-2024 season due to a blackout period) (HHSAA Placings: 2020- 132 State Champion, 2019- 127 State Champion, 2018- 122 State Champion, 2017- 117 State Champion) (College Nationals Results: 2022- NAIA 130 2nd)  
⁃ Clarissa Chun ( Head Coach, Honolulu, Hawaii, Roosevelt C/O 1999) HHSAA Placings: 1999- 98 State Champion, 1998- 98 State Champion)
Sacred Heart University 
⁃ Aliza Leander (Freshman, 123, Kailua-Kona, Hawaii, Konawaena C/O 2022) (HHSAA Placings: 2022- 122 4th)
⁃ Nohea Moniz (Freshman, 116, Waipahu, Hawaii, Kamehameha-Kaplama C/O 2022) (HHSAA Placings: 2022- 112 State Champion, 2020- 107 3rd, 2019- 107 4th)
Schreiner University 
⁃ Allicia Mahoe (Junior, 109, Nanakuli, Hawaii, Kapolei C/O 2019) (HHSAA Placings: 2019- 107 2nd, 2018- 97 2nd, 2017- 97 5th, 2016- 97 6th) 
—–
NJCAA Schools
Grays Harbor College 
⁃ Leilani Samoy (Sophomore, 109,  Kahuku, Hawaii, Kahuku C/O 2021)
Southwestern Oregon Community College 
⁃ Sarah Balbarino (Freshman, 170, Kaimuka, Hawaii, Kalani C/O 2022) (HHSAA Placings: 2022- 168 3rd) 
⁃ Madison Kalamau (Freshman, 109, Waianae, HI, Moanalua C/O 2022) (HHSAA Placings: 2022- 107 State Champion, 2020- 97 6th)
⁃ Victoriana Kim (Freshman, 116, Mililani, Hi, Mililani C/O 2022) (HHSAA Placings: 2022- 117 3rd, 2020- 107 4th)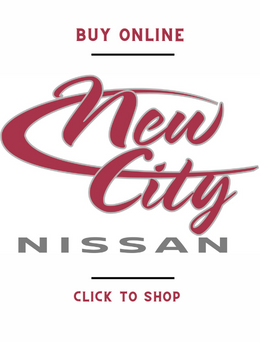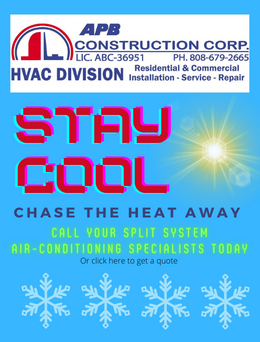 —–
The Season As It Unfolds: