—–
Aiea's amazing football season away from home will continue.
Na Alii (9-3) went into Lahainaluna's den Friday night on Maui and came away with a 30-10 victory over the MIL champion Lunas in the Division I first round of the First Hawaiian Bank/HHSAA Football State Championships.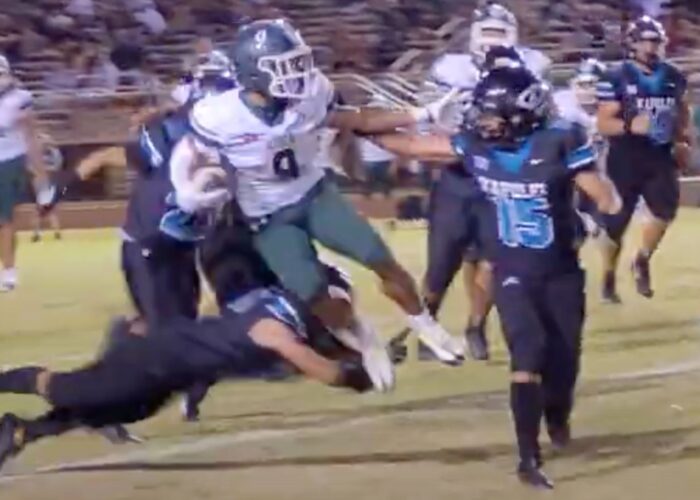 Now, the road show continues. Up next for Aiea is BIIF champion and second-seeded Konawaena (9-1) on the Big Island next Saturday.
In Na Alii's 12 games so far, none have been at home due to upgrades being done at the school's stadium. On top of that, these two playoff games are a plane ride away on the neighbor islands. If they can get past the Wildcats, they'll be in the state final in two weeks at Mililani, back on Oahu, where they hope to finally return to campus with a koa trophy in hand.
That eventuality is a long way away. But for now, Aiea can enjoy its latest accomplishment, which was a real sigh of relief after a 38-30 loss to Waipahu in the OIA championship game two weeks ago.
"Lahaina is a good team, and when you watch them on film, they run a lot of things, " Aiea coach Wendell Say told Billy Hull of the Honolulu Star-Advertiser. "We put together all of their plays and it was a thick book. For us to practice against all of that was a lot of work, but they did a good job."
Kaimana Lale-Saole was a big factor in the victory. He compiled 147 rushing yards and scored on touchdown runs of 1 and 8 yards for an early 14-0 lead.
Quarterback Ezekiel Olie got into a groove as well, completing 27 of 37 passes for 247 yards and TD throws of 24 yards to Jayden Chanel and 2 to Rico Figueroa.
Na Alii led 20-0 at halftime before the Lunas (9-1) cut the gap to 20-10 on Owen Garcia-Olea's 30-yard field goal and Lincoln Tihad'aa 2-yard TD run in the third quarter.
Aiea outgunned Lahainaluna 411-193.
"The better team won tonight, " Lahainaluna co-head coach Dean Rickard told the Star-Advertiser. "By far, they were the better team."
Keoki Stephens led Na Alii on defense with six tackles, and Logan Rouse (sack), Aizik Mahuka and Manoa Ah Mook Sang all had five tackles.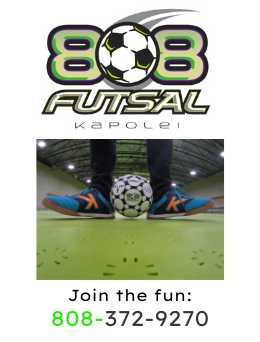 —–
ALSO AT BedrockSportsHawaii.com:
ON FOOTBALL: Waipahu Rides A Thoroughbred And Two Other Horses To A Stupendous 49-41 State D-I First-Round Shocker Over Kapaa
—–
The Season As It Unfolds: