—–
Notes:
>> Look for an upcoming post with some videos and more photos of the OIA Championships.
>> To see full girls brackets, go to Trackwrestling.com.
>> To see full boys brackets, go to Trackwrestling.com.
—–
In the 28 weight classes contested at the OIA's wrestling championships Saturday, 12 champs from a year ago were trying to make it two titles in a row.
Only eight, however, survived for another title in 2023. They are:
>> Moanalua's Tyger Taam (tied at No. 1 in Bedrock's pound-for-pound boys rankings)
>> Moanalua's Josh Estabillio (106)
>> Kapolei's Maika Kahele-Akeo (195)
>> Kahuku's Maia Esera (220, Bedrock's No. 1 p4p girls wrestler)
>> Mililani's Tristan Nitta (102, No. 3 p4p)
>> Pearl City's Taydem Uyemura (127, No. 4 p4p)
>> Moanalua's Isabelle Asuncion (117, No. 8 p4p)
>> Kalani's Evelyn Suzuki (122)
Four former champs — Kapolei's Kaui Lee-Tynan, Waianae's Vanderlei Yong (No. 10 p4p), Pearl City's Jace Kim-Cadiz and Leilehua's Kanale Coelho — went down trying in the following ways:
>> In one of the biggest upsets of the night, Moanalua's Zaira Sugui pulled out a huge upset over Lee-Tynan via a 5-3 sudden victory in the girls 145 final.
>> Castle's Keegan Goeas (No. 5 p4p) topped Kim-Cadiz by major decision, 10-2, in the boys 152 final.
>> Kapolei's Rodstan Salangdron edged top-seeded Yong in the boys 220 final after beating him in the OIA Westerns a week earlier. This time, it was by a 3-1 count.
>> Kahuku's Brayden Mailo tipped top-seeded Coelho 3-2 in an ultimate tiebreaker in the boys 285 semifinals. Mailo, however, didn't keep the momentum going, losing by fall in 2:21 to Waipahu's Caleb Lauifi in the final.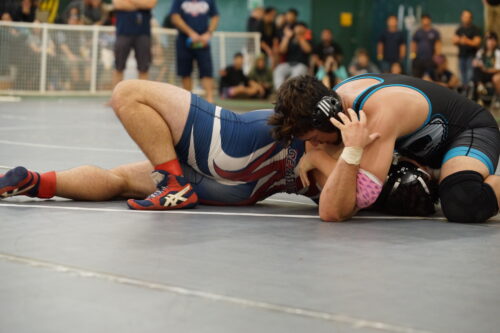 Campbell's Bethany Chargualaf Holds Off Kahuku's Leila Esera
In perhaps the most exciting match of the night, Campbell's Bethany Chargualaf edged Kahuku's Leila Esera in a tiebreaker, 3-2, for the girls 155 title.
In that one, both girls had a chance and just missed to win in the late stages via escape before Chargualaf pulled out the match by doing just that.
Pearl City's Chloe Obuhanych Loses By Fall After Taking A Lead On Nitta
In the girls 102 final, Pearl City's Chloe Obuhanych was ahead of Mililani's Nitta 2-1 in the third period before dropping the match by fall in 4:36. Nitta improved to 18-0 with the win.
Mililani's Koen Shigemoto Delivers A Comeback Performance
Trailing 6-3 in the late stages in the boys 126 final against Kapolei top seed Ryker Shimabukuro, Mililani's Koen Shigemoto fought back to tie 6-6 before scoring an exciting 8-6 sudden victory in overtime.
Taam Has Trouble, But Wins
Moanalua's Taam had his hands full against Waianae's Hakuilua Paaluhi in the boys 138 final
Taam led most of the way, but Paaluhi showed some savvy wrestling to tie it up 7-7. Taam (21-0) then pulled away with five quick points in the final moments.
Other Top Seeds Go Down
>> Kapolei's Eloise Woolsey scored a 9-1 major decision over top-seeded Kalei Yasumura of Moanalua in girls 132.
>> Kalaheo's Tyler Shields (No. 14 p4p), who upset Brycen Pagurayan (No. 4 p4p) earlier in the season, didn't make it to the final, and was the top seed at 170, but he lost by disqualification to Radford's Isaac Liechty in in the quarterfinals. Pagurayan looked like he might have trouble in the first minute of the 170 final against Campbell's Jensen Tanele, but made a quick strike for a takedown and the eventual fall at 1:20.
Kapolei Boys, Moanalua Girls Are The Team Champs
Kapolei's boys and Moanalua's girls teams — as they did in the league regionals a week ago — won the team championships.
As far as girls individual champions go, by school, Moanalua had six winners, followed by Kahuku with two, and Mililani, Roosevelt, Kalani, Pearl City, Kapolei and Campbell with one each.
On the boys side by school, Kapolei and Mililani had four champions each, followed by Moanalua with three and Waianae, Castle and Waipahu with one each.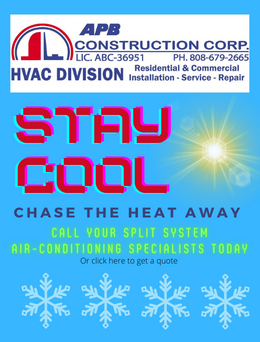 Girls Top 3 Teams
>> 1. Moanalua, 290
>> 2. Kahuku, 159
>> 3. Campbell, 153
Boys Top 3 Teams
>> 1. Kapolei, 229
>> 2. Moanalua, 198.5
>> 3. Mililani, 161.5
Girls Championship Matches
>> 97: Adriana Daoang (Moanalua) def. Serah Yogi (Pearl City), 4-0
>> 102: Tristan Nitta (Mililani) def. Chloe Obuhanych (Pearl City), fall, 4:36
>> 107: Kayla Shota (Moanalua) def. Makayla Paclib (Mililani), fall, 1:37
>> 112: Caelin Balansag (Roosevelt) def. Kaytie Conselva (Waipahu), 7-0
>> 117: Isabelle Asuncion (Moanalua) def. Kalina Hotema (Kalani), 4-0
>> 122: Evelyn Suzuki (Kalani) def. Laylee Pasion (Moanalua), fall, 3:15
>> 127: Taydem Uyemura (Pearl City) def. Lyriq Lopes (Kahuku), 7-0
>> 132: Eloise Woolsey (Kapolei) def. Kalei Yasumura (Moanalua), major decision, 9-1
>> 138: Lily Polvado (Kahuku) def. Colleen Kinimaka (Campbell, fall, 4:49
>> 145: Zaira Sugui (Moanalua) def. Kaui Lee-Tynan (Kapolei) sudden victory-1, 5-3
>> 155: Bethany Chargualaf (Campbell) def. Leila Esera (Kahuku), tiebreaker-1, 3-2
>> 168: Eden Baguio (Moanalua) def. Kizia Mahuka (Aiea), 5-3
>> 184: Jasmine Adiniwin (Moanalua) def. Lorraine Alo (Campbell), fall, 3:19
>> 225: Maia Esera (Kahuku) def. Janelle Matos (Waipahu), fall, 0:40



Boys Championship Matches
>> 106: Zairyn Ramos-Semana (Kapolei) def. Irving Bicoy (Pearl City), major decision, 13-4
>> 113: Joshua Estabillio (Moanalua) def. Aiea Kamakaala (Kahuku), fall, 4:50
>> 120: Kulika Corpuz (Mililani) def. Shawn Kato (Campbell), fall, 3:16
>> 126: Koen Shigemoto (Mililani) def. Ryker Shimabukuro (Kapolei), sudden victory-1, 8-6
>> 132: Jaren Kimura (Mililani) def. LJ Pasion (Moanalua), major decision, 10-0
>> 138: Tyger Taam (Moanalua) def. Hakuilua Paaluhi (Waianae), 12-7
>> 145: Bransen Porter (Waianae) def. Gabriel Grilho (Aiea), 10-3
>> 152: Keegan Goeas (Castle) def. Jace Kim-Cadiz (Pearl City), major decision, 10-2
>> 160: Adrian Lee (Mililani) def. Steinar Tanaka (Kaiser), fall, 3:29
>> 170: Brycen Pagurayan (Kapolei) def. Jensen Tanele (Campbell), fall, 1:20
>> 182: Jonas Baekkeland (Moanalua) def. Elijah Pinales (Kapolei), 4-1
>> 195: Maika Kahele-Akeo (Kapolei) def. Kiainalu Tuikolongahau (Kailua), fall, 1:57
>> 220: Rodstan Salangdron (Kapolei) def. Vanderlei Yong (Waianae), 3-1
>> 285: Caleb Lauifi (Waipahu) def. Brayden Mailo (Kahuku), fall, 2:41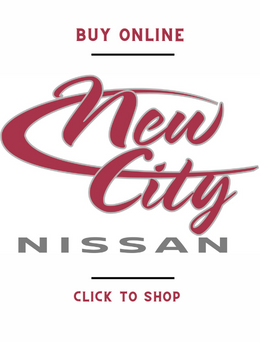 —–
The Season As It Unfolds:
>> Hawaii High School Wrestling Command Center