—–
There was a very interesting subtopic at Farrington's Skippa Diaz Stadium on Friday night.
And it had to do with two MEN OF THE HOUR, so to speak.
On one side, you had Farrington's Iapani "Poncho" Laloulu. On the other, Aiea's Preston Taumua.
—–

A catch-all place for the sights
and sounds, impressions and overheard
things from our colorful
world of football
—–
What a WEEK those two have had, and they continued it by excelling at what they do on the field, where Na Alii shook off a slow start to pull away from the Governors 31-10 in the final regular season game for both teams.
Earlier this week, Laloulu, a 6-foot-2, 355-pound senior tackle, found out he's going to be the only Hawaii representative in the Under Armour All-America Game, the place where all the nation's best players go. That game is slated for January in Orlando, Florida.
Here is Poncho's tweet from Thursday about that big news:
Thank you lord !!! Phil 4:13 !🙏 I will be having my UA ALL AMERICAN jersey presentation @ farrington high school this Friday October 13, @ 12:10 in the afternoon! Thank you @UANextFootball @UAFootball for this opportunity! @TrenchDawgz @KipAkana @JonKahooilihala @AHoshidaSports pic.twitter.com/eil1bZXRfy

— IAPANI LALOULU (@poncho2flyy) October 13, 2022
Laloulu has nine Division I FBS offers and he was officially presented with his All-America Game jersey on Friday afternoon at the school.
Against Aiea (7-2, 5-1 OIA Division I), the Farrington big boy sprained his knee and his ankle in the second half, but he told Bedrock Sports Hawaii afterward that he's be OK.
Taumua, meanwhile, who is a 6-5, 320-pound junior and also plays tackle, received his fourth D-I FBS college offer this week, and it was a biggie — from the current No. 2 team in the nation, Ohio State.
You can read Bedrock's story about that offer here:
RECRUITING: Aiea Lineman Preston Taumua Gets Offered By 'THE' Ohio State University
In addition, both players' performances on Friday were being evaluated by Oregon scouts.
About the game in which Aiea got TD passes of 41 and 29 yards from Ezekiel Olie to Jayden Chanel to get the team's offensive motor going, Taumua said, "It was a good game. First quarter, we couldn't really execute or anything. We just had to pump it up second half. Second half, we woke up."
Asked about Poncho, his Govs counterpart, Taumua said, "I hope he's OK."
About the injury, Laloulu, who was limping and iced up outside the locker room, said, "It's just a minor setback. Just gotta get back to work."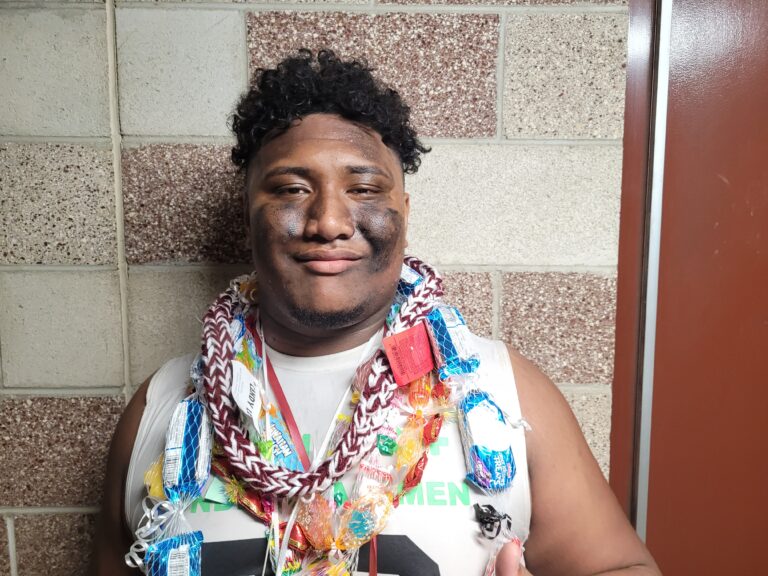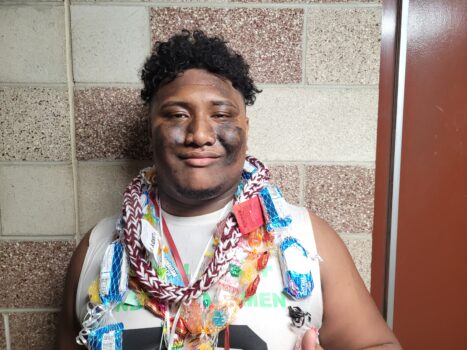 And Laloulu also talked about the All-America Game honor: "It's an awesome feeling knowing I got invited and to be the only one from Hawaii. It's a blessing. Just gotta keep working."
About the loss to Na Alii, he added, "First half, we had 'em in the bag. When it comes down to tough situations, you need to learn to battle through adversity. Something we lacked was communication in order to battle through that adversity when things weren't going the way we wanted it to."
It's unclear whether Laloulu can play for Farrington (5-5, 3-3) against Waipahu (7-1, 6-0) in the semifinals of the OIA Division I playoffs next week. But if it's possible for him to be out there, he'll be there.
"We still got the playoffs," he said. "Gotta get back to the field and work and don't slack off. Now it's time to get serious."
Another Subplot: Aiea's Elijah Nahoopii-Makakona Blocks Two Field Goal Attempts
Elijah Nahoopii-Makakona, a Na Alii defensive back, blocked field goal attempts 0f 37 and 27 yards by Farrington's  Jason Felipe in the second quarter.
"Coach Mika (Liilii) came up with a good game plan for us to come off the edge by Bishop (Foumai) taking the outside guy to him so I can go in and block the kick and turn the ball over," said Nahoopii-Makakona, who confirmed that that particular plan of attack worked both times.
Foumai added an interception later on.
"We gotta start locking everything in," Nahoopii-Makakona said as Na Alii head to the playoffs with a semifinal game against Kailua (3-3-1, 3-2) next weekend at a site to be determined. "We can't be playing around in practice."
Na Alii's Jayden Chanel Rises To Top Of State Receiving Chart
Jayden Chanel has been a major weapon for Aiea all year and is somewhat under the radar.
However, Chanel's seven receptions for 152 yards and the previously mentioned two TDs put him as the top receiver in yardage statewide among all divisions. He now has 51 catches for 895 yards and nine TDs this fall.
"Zeke had some good throws, it was beautiful," Chanel said. "But I made a lot of mistakes. I think I had l three drops and that's too many for me."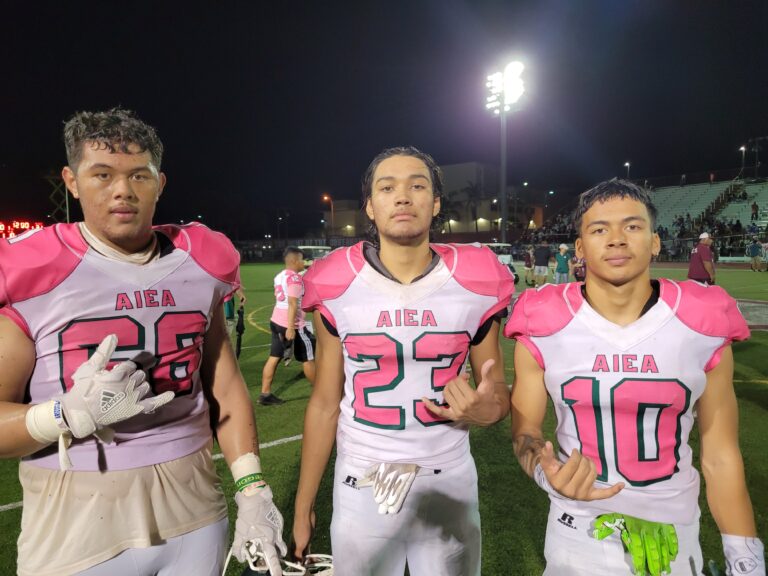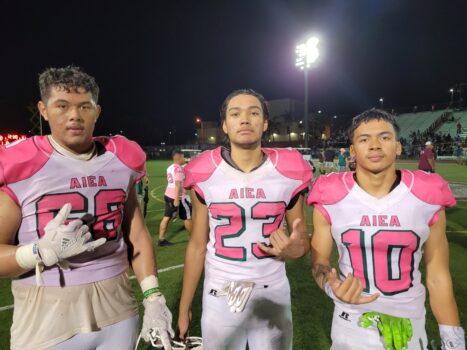 Chanel's second TD catch of the night put Aiea on top for good, 17-10, with 3:31 left in the third quarter.
Looking ahead, he added, "I'm hoping we go far. After what happened last year, a 21-0 loss to 'Iolani (in the state D-I semifinals), I don't want to feel that sad again."
Olie finished with 347 yards passing and four TDs and was intercepted once.
Another Olie interception was called back on a roughing-the-passer penalty and it came at a pivotal moment to help Aiea take the momentum. Farrington's Willis Lilly made the pick and returned it 79 yards for an apparent touchdown.
Right after that play was nullified, Aiea increased its lead to 24-10 when Olie found Rico Figueroa for a 3-yard TD.
"I think we gotta look at the film and see if it was a penalty," Govs coach Daniel Sanchez said about the roughing-the-passer call. "I'm sure my phone will be blowing up that it wasn't a penalty, but you know, there's no instant replay in high school, so we just gotta take what the ref sees."
It was the second time in the game that a Farrington touchdown got called back. The first came in the first quarter on a fumble and scoop and score.
Despite getting those two field goals blocked, Felipe had a big game as a Govs defensive back with five tackles and two pass breakups. Teammate Toren Pruitt made nine tackles.
Among the defensive standouts for Na Alii were Aizak Mahuka (nine tackles), Logan Rouse (two sacks among his three tackles for losses), Emilio Aguilar (three tackles for losses), and Sila Unotoa (two tackles for losses).
Teams That Traveled To The Pacific Northwest At The Same Time Finished The Regular Season Together
In the offseason, Aiea coach Wendell Say and Farrington coach Daniel Sanchez were at a clinic in Oregon, where they met two coaches of teams in the Pacific Northwest who were supposed to play each other on the first weekend of September.
The four coaches agreed to change it around so that Na Alii and the Governors could go play one of the schools that weekend instead.
That led to these two results:
>> Thursday, Sept. 1: Aiea 38, at Woodinville (Washington) 14
>> Friday, Sept. 2: Farrington 21, at McMinnville (Oregon) 18
All of the players got to tour various colleges and their athletic programs and rooted each other on while they were on the mainland.
So, it was kind of fitting that Aiea and Farrington got to play in the regular season finale. And, don't forget, this one was super tight — anybody's ballgame — throughout the first half.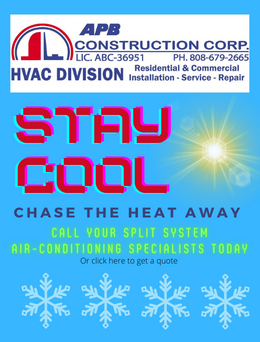 —–
ALSO AT BedrockSportsHawaii.com:
Lahainaluna Sews Up Spot In Division I States; All Of WEEK 11's Friday Football Scores
The Season As It Unfolds: