The sports wheel keeps on turning in Hawaii or by athletes from Hawaii making waves elsewhere.
The latest news tip to Bedrock Sports Hawaii came from a pretty tough customer this fall and winter.
His name is Joshua Arcayena, who played football and then wrestled for PAC-5.
Arcayena was a two-way standout for the Wolfpack in football. Just when that sport in Hawaii was awakening from its long COVID-19 induced slumber, I wrote about him after a loss to 'Iolani: "In Opening Loss, PAC-5's Grit And Determination Personified By Joshua Arcayena And Neivyn Kahoopii."
Arcayena then made it as far the ILH final match of the 170-pound class in wrestling, but was unable to compete at the state tourney due to injury.
Well, Arcayena was the bearer of some good news about one of his family members.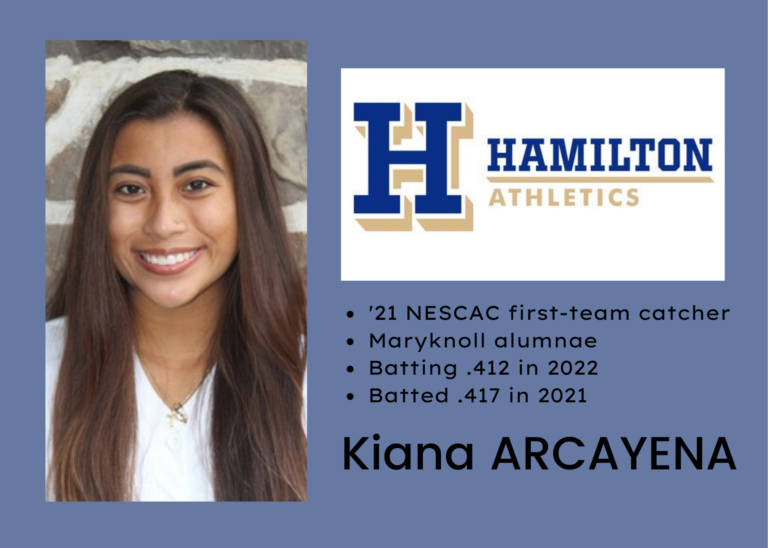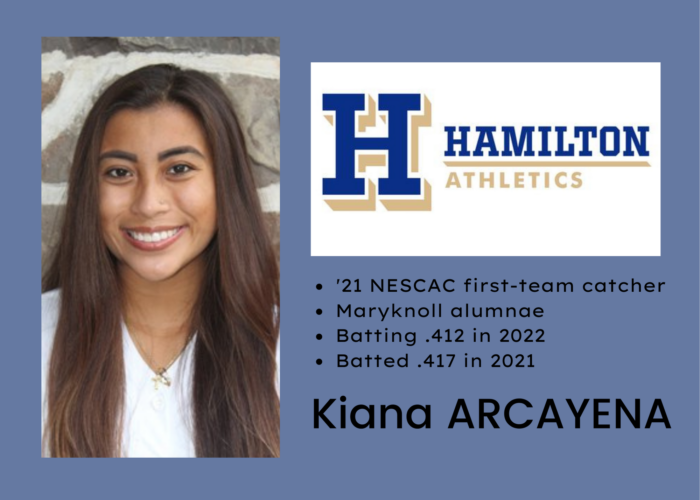 "My sister, Kiana Arcayena, Maryknoll School 2018, and her team (Hamilton) just beat Tufts, which is ranked No. 10 nationally earlier this week," Joshua wrote in a Twitter direct message to Bedrock Sports Hawaii.
Kiana's sport is softball. She played for coach John Uekewa and the Spartans in high school. Now, she's a catcher and outfielder for Hamilton College (Clinton, New York), an NCAA Division III school.
Last year, she was named the New England Small College Athletic Conference first-team catcher while batting .417 with 13 RBIS.
This year, as a senior, she's batting .412 with 12 RBIs so far for the Continentals, who are off to a 10-2 nonleague start.
Sure enough, as Joshua said, four days ago, on Monday, Hamilton upended NCAA Division III No. 10 Tufts (Medford, Massachusetts) 9-7.
And what's even better: Kiana went 3-for-3 with a double.