It was a day of committee voting at annual Hawaii Interscholastic Athletic Directors Association conference Wednesday at the Outrigger Kona Resort and Spa at Keauhou Bay on the Big Island.
Bedrock Sports Hawaii learned early Wednesday evening about how the committees voted on many of the proposals for rules changes being discussed.
Interestingly enough, a proposal for a 35-second basketball shot clock — which has been voted down at HIADA more than once in previous years — will be heard by the HIADA general assembly Thursday, meaning it has a chance to become reality in the 2022-23 season.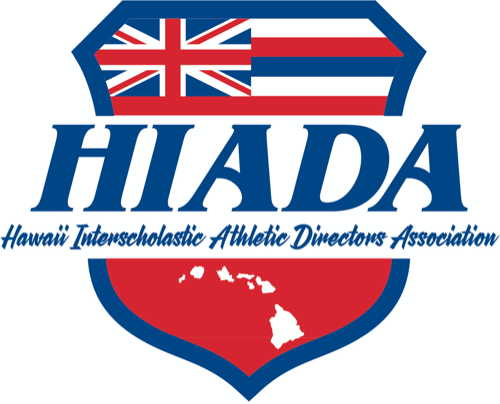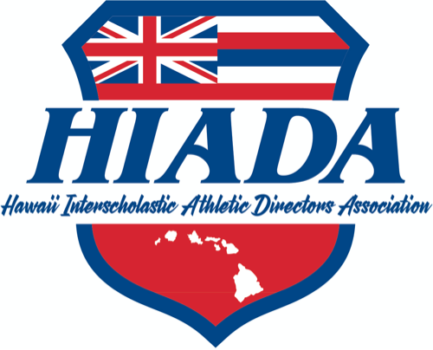 At the committee level, the vote was 16 for and 20 against, but a legislative tool called a minority report (when the voting is close) was called for, moving the item to be heard and possibly voted on by all of the state's athletic directors Thursday.
Only eight states have basketball shot clocks, but the National Federation of State High School Associations voted earlier this year to allow states to adopt a shot clock as a way to try to encourage standardization as more and more states make the switch.
Shot clocks speed up play and prevent slow ball control tactics that limit action during basketball games, something that happens quite often in Hawaii.
Track And Field Athletes Can Still Take Part In More Than 4 Events At The State Meet
A measure limiting athletes at the state track and field meets to four events, including relays, was defeated, 8-21 with 2 abstentions.

The proposal, if passed, would have allowed Hawaii to comply with national rules, where only four events by any individual athlete (including relays) are allowed.
Track And Field State Meet Standards May Change Again
At the state track and field meet earlier this year, for the first time, there were 24 athletes qualifying in each event.
Committee members voted to change qualifying back to the way it was previously, when athletes sewed up their spot at states by meeting a standard time or distance set before the season begins. This proposal and others passed at the committee level Wednesday move on to the main assembly Thursday.
Baseball Pitch Count Change, If Ultimately Passed, Will Give Pitchers More Chances To Appear At States
Under current rules, baseball pitchers can't pitch in games on three straight state tournament days.
A proposal that passed in committee by a 31-0 count moved on to Thursday's general assembly.
If passed there, pitchers who threw 35 or fewer pitches in two straight days, will be allowed to pitch on a third day with a total three-day limit of 60 pitches.
A Hot Topic: Tournament Representation
Bedrock Sports Hawaii tried numerous times (and failed) to get the gist of a proposal regarding a change to state tournament representation by the leagues.
All Bedrock has learned so far is that the tournament representation item is on the agenda and that there has been a ton of committee discussion. But no specifics have been available yet.
At the committee level, there was a 20-20-0 vote. Because of the tie, it was technically defeated, but it will move on to the main assembly via minority report.
Other items passed at committee level or moving forward via minority report (votes in parentheses):
>> Changing cheerleading competitive divisions at states from medium (squad size in numbers) and large to female and coed (23-0-0)
>> Adopting the TrackWrestling.com format to set state championship wrestling brackets and post results, making it easier for all coaches, athletes and fans to view what is happening in near-real time (36-0-0)
>> Allowing more injury time to judoka at the state tournament for injuries to the head, neck or nervous system (29-0-2)
>> Allowing leagues to have their championship team seeded at their respective state tournaments regardless of how many other teams are participating in that league; through the years there have been instances of teams not being seeded because there weren't a minimum of three teams in that particular league (18-21-1, minority report)
>> Not allowing coaches who are non-compliant of coaching requirements to coach at state tournaments. IMPORTANT NOTE: According to one athletic director, this measure was amended to retain the coaching requirements without adding a penalty for non-compliance. The AD also told Bedrock Sports that about 90 percent of the schools at state tournaments are compliant with coaching requirements. (40-0-0)
Other items defeated or withdrawn at committee level:
>> Changing canoe paddling competitive divisions at states; currently it's boys, girls and mixed (13-23-0)
>> Ensuring all state tournament soccer games are played on a wide field (withdrawn)
>> Setting weight classes in wrestling to conform to NFHS guidelines for the 2023-24 season (withdrawn)
>> Adopting a 30-second water polo shot clock (13-16-2, no minority report)
>> Switching Division I 12-team tournaments from a regional game on Monday followed by three days of competition later in the week to four consecutive days of competition. (4-25-1)
—–
Author's note: This story has been edited to reflect a more accurate wording of the track and meet standards proposal.
—–
ALSO AT BedrockSportsHawaii.com:
Top 4 Schools In 2021-22 All-Sports Final Standings — PUNAHOU, MOANALUA, 'IOLANI, HAWAII BAPTIST