Right before COVID-19 hit like a brick last March, the Hawaii High School Athletic Association successfully finished the state wrestling tournament in February.
It's been nearly a year since they HHSAA got that event in right under the wire, and fortunately, Kysen Terukina of Kamehameha and Nanea Estrella of Lahainaluna squeezed in a fourth state championship.
Little did anyone know at the time, but that was the last major Hawaii high school sports competition to be held until COVID-19 stamped out everything.
There is still some hope that many 2020-21 sports could resume in January (with half being played from January to March and the other half from March to May), but that possibility took a huge punch to the gut Monday. According to various coaches, the Interscholastic League of Honolulu sent out a letter to its member schools, notifying them that five league sports — wrestling, basketball, bowling, paddling and soccer — are canceled.
That huge blow to the youth of Hawaii was first reported by Hawaii Prep World. But the ILH is just one league made up of private schools, and the rest of the state is awaiting word on what the HHSAA will do.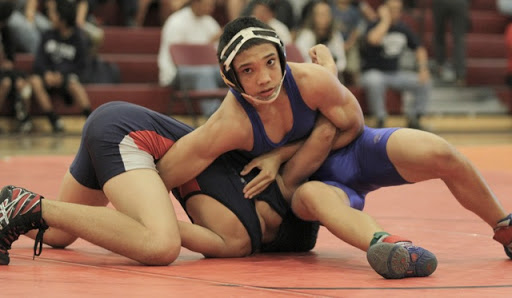 ILH wrestling for 2021 is a no go, according to various coaches.
(Photo from PunahouWrestling.org).
It should be noted that the HHSAA (not the governing body of the leagues, but rather an organizer of state tournaments and rules) is trying hard to play a role in speaking for all of the leagues in this COVID-19 time. But, with no official authority over its five member leagues, that tack hasn't been fully possible. The ILH has shown its autonomy in several instances — by giving its schools permission to participate in offseason conditioning and by this announcement of  sports being canceled.
And, although it might be tempting to blame the HHSAA for not acting and making these huge decisions that affact Hawaii's youth, to be fair, they are hamstrung. The HHSAA can't act until the Department of Health gives the go-ahead that sports are safe enough to be played this spring. No green light by the DOH has been given and there is no timetable on when that decision might happen.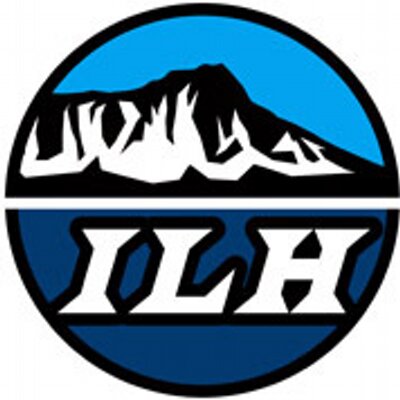 The ILH has been making some command decisions about sports,
separate from the state's four other leagues.
It is possible however that the ILH's choice to stop the five sports may be a sign that the DOH will choose the same "better to be safe than sorry" route.
Interestingly, the ILH also decided that it will run modified versions of the following sports this spring — cheer, cross country, swimming and diving and tennis, according to the Hawaii Prep World article. So maybe the DOH will allow the HHSAA's other member leagues to do the same.
HUFFING, PUFFING AND SWEATING LEADS TO SMILES
Punahou wrestling coach Yoshi Honda was bummed out when he got the news that wrestling for 2021 is a no go.
"I got informed yesterday of that and I'm extremely sad for the student-athletes who are going to lose the ability to compete and learn and get those life lessons from competition," Honda said by cell phone. "I was hopeful that there would be some kind of closure for these athletes with a tournament in late spring and that maybe the virus would cool down by then. But there are new strains of it, so I guess it's just too difficult."
Honda planned to address his kids about the fact that there will be no wrestling season today. He said the team has been doing non-contact conditioning drills for six weeks and he's hopeful that the athletes will continue to be able to work out.
"For the mental health aspect of it," Honda added. "For a kid to be balanced, he or she needs to go out and exhaust themselves physically for an hour or 90 minutes. Some of these kids are high-quality athletes and all of a sudden they can't do anything and that's not good. Hopefully, we can continue to work out. Not being active leads to anxiety and depression and all types of things that kids at a young age shouldn't have to worry about. When they huff and puff and sweat, they leave smiling."
—
"Not being active leads to anxiety and depression and all types of things that kids at a young age shouldn't have to worry about. When they huff and puff and sweat, they leave smiling."

–Yoshi Honda, Punahou wrestling coach
—

COVID-19 IS ANOTHER OBSTACLE FOR HAWAII WRESTLERS
"It sucks, but it is what it is," said Kamehameha wrestling coach Rob Hesia via cell phone, when asked for his response to the ILH's decision.
"We were preparing for a season. It's good to have a decision, though. Now, they'll be a change to the grind. The seniors, for instance, can now see how they want to continue on in college. There are still opportunities out there to wrestle on the mainland. The most important thing is to get through this (COVID-19). There are bigger fish to fry out there in the world."
Hesia's Warriors, like Honda's Buffanblu, have been doing offseason conditioning.
"That (the OK to continue working out) would be great going forward, if possible," Hesia added. "I know our athletic department is trying to maintain as much normalcy as possible. Nobody has been in these circumstances before. The wrestlers themselves have to make choices on the best way to approach these things. Are you coming from a place of gratitude? It's a matter of relooking at what your potentials are and finding avenues for that. It's one more obstacle. It's tough enough for Hawaii wrestlers to show (mainland colleges) what they have. They have to work harder than other (mainland) people have to. So I think this pandemic is going to produce more college-ready wrestlers. I know this adversity won't take my drive to coach them away."