—–
Kapolei Inline Hockey Arenas nearly got another gold medal at the North American Roller Hockey Championships Finals in Irvine, California, last weekend.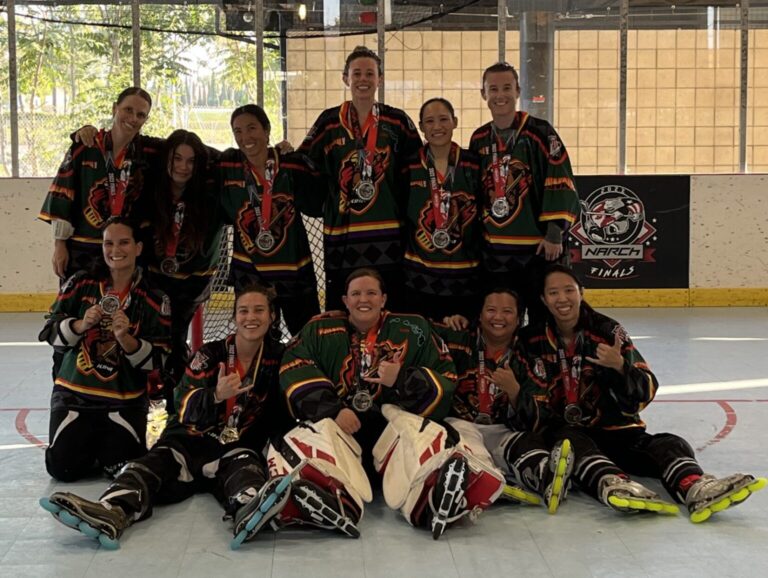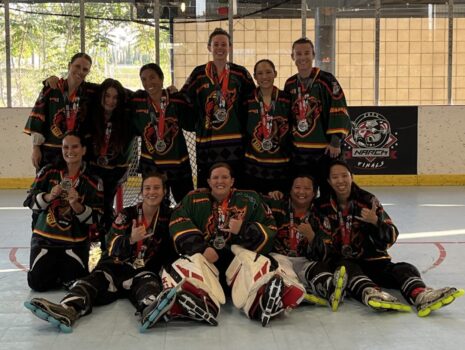 KIHA just missed out, losing to NCI Phoenix 2-1 in the Women's Gold Division championship game.
To get to the title game, the KIHA women defeated Team Mexico 2-1, Konnixx Pulsar 6-1 and Valkyrie 4-0 and tied Hi-Chew Sweet and Sour 2-2.
Katie Petronio, Sammy Chun, Kiyomi Chun, Kendra Manning, Emily Quezon, Carrie Roscelli, Rachel Masada, Malia Shimabukuro, Jessica Herb, Melissa Leclair and Melissa Ho all won silver medals as members of the KIHA women's team.
A week earlier, KIHA won the gold medal in the 14-U Silver Division.
Three other KIHA teams participated at NARCH last weekend:
>> The KIHA 12-U team went 2-2, with wins over Bulldogs Black (4-3) and Tour Labeda Raiders HC (5-1) and losses to Mavin Oregon Reign Black (8-3) and Mavin Sting (7-3).
>> KIHA went 2-2 in the Men's Gold Division, beating NCI Phoenix 7-5 and Lot Dogs Purple 6-1 and losing to the Sin City Rebels Purple 5-3 and Labeda Mad Eagles 3-2.
>> The KIHA 6-U team went 0-4, with two losses to AKS and one each to Mavin Sting and the Bulldogs.
—–
ALSO AT BedrockSportsHawaii.com:
KIHA Warriors 14-U Team Rocks And Rolls To National Inline Championship