—–
Moanalua keeps churning out amazing girls wrestling teams.
Such was the case once again in 2022-23, with Na Menehune winning the state championship convincingly in February.
And the honors keep coming for the squad, which has now won two state titles in a row. Moanalua was recently chosen as the No. 8 team in the nation in the USA Wrestling rankings, climbing 10 spots from the previous rankings.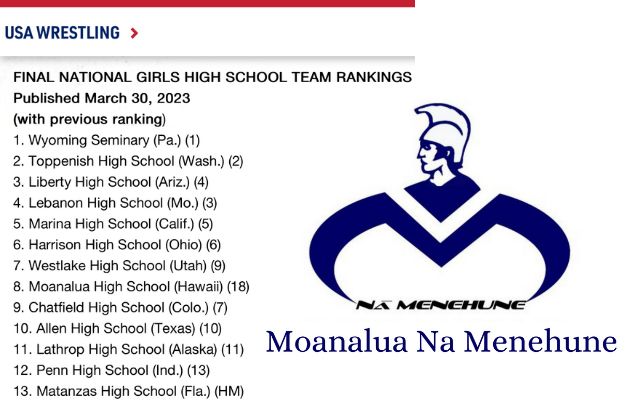 Aside from the two straight state championships under coach Sean Sakaida, Moanalua also won its fifth OIA title in a row.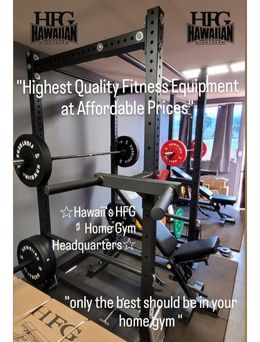 The Na Menehune girls had:
>> 10 state placers (Adriana Daoang, Gabrielle Hayashida, Kayla Shota, Kaitlyn Fong, Isabelle Asuncion, Kiera Nitahara, Zaira Sugui, Nohilani Kukonu, Eden Baguio, Jasmine Adiniwin)
>> five state champions (Daoang, Asuncion, Kukonu, Baguio, Adiniwin)
>> two state runners-up (Fong, Sugui)
>> 18 OIA placers (Daoang, Taegen Escaba, Hayashida, Shota, Emma Calvan, Fong, Asuncion, Laylee Pasion, Kamaile Yasumura, Kalei Yasumura, Nitahara, Sugui, Kukonu, Temehani Paepule, Baguio, Adiniwin, Parislyna Leota, Aurianna Pratt)
>> six OIA champions (Daoang, Shota, Asuncion, Sugui, Baguio, Adiniwin)
>> three OIA runners-up (Pasion, Kalei Yasumura)
And the squad looks to be strong again next year. Of the 18 mentioned above, only five — Adiniwin, Asuncion, Baguio, Pratt and Shota — are seniors.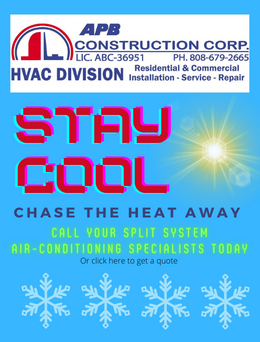 —–
ALSO AT BedrockSportsHawaii.com:
>> Brycen Pagurayan's Win In Boys 170 Is The Most-Watched Video From Texaco/HHSAA State Championships
>> Top 5 Hawaii High School Track And Field Lists In All 32 Events