—–
Let's get this point out of the way right off the bat in case there's still any naysayers out there — the Campbell football team is for real.
Yes, the Sabers are always expected to be a good, playoff contending team. And it's been well publicized that many talented transfers came over to play in Ewa this season to boost their on-paper profile. But until Saturday night, they hadn't played a top-echelon team.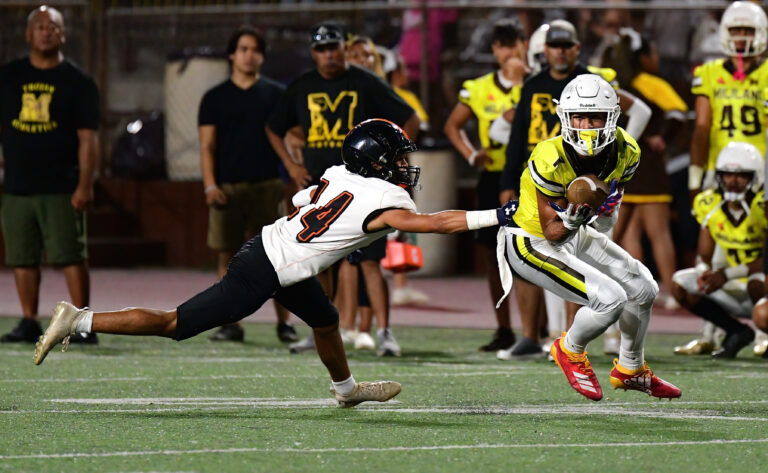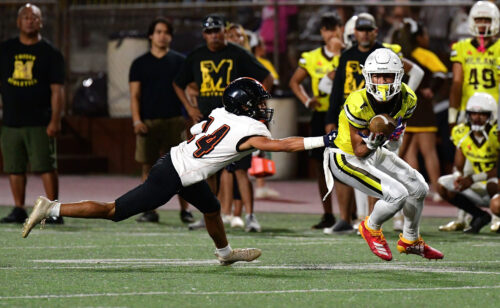 And, whew, they showed they are as good as advertised. The only problem for the Campbell kids that night, however, was that Mililani was a very tiny bit better, storming from behind from a 15-point deficit for a 35-34 thrilling win.
———-

A catch-all place for the sights
and sounds, impressions and overheard
things out in the field while covering
the colorful world of high school football
———-
Aside from taking control of the late-game momentum, the Trojans (2-1, 1-0 OIA Open) did one very important thing that the Sabers did not — find space deep downfield when it really counted and the outcome was on the line.
And it was sort of a chess move by coach Rod York that got it done. He saw something that he thought might work and then put the plan into action, with quarterback Treston McMillan throwing to Onosai Salanoa for a 41-yard touchdown down the right sideline. Makel Paiva's point-after kick added what turned out to be the winning point for the 35-34 count with 2:18 to go.
After that, Campbell came up empty on its last two possessions, going deep without success. A bit earlier, what worked for the Sabers (2-1, 0-1) was underneath routes from Jaron-Keawe Sagapolutele to Rowen Bucao, who wriggled free for touchdowns of 34 and 33 yards. The first one put Campbell ahead by those 15 points, 28-13, and the second one allowed the Sabers to regain a 34-28 lead.
But in the end, it boiled down to two cornerbacks getting the job done when it mattered most against two dangerous Sabers receivers — Gavin Hunter covering Mason Muaau and Jordan Fetu covering Jonah Tofagau-Tavai.
It was Fetu's interception in the end zone — his second pick of the game — that pretty much sealed it with 10 seconds left. Had it not been for a fumbled victory formation snap by the Mililani offense, the Sabers would not have had another play. But instead, after a 16-yard Muaau catch, a long Sagapolutele pass to Bucao was broken up near the end zone by Hunter as time ran out.
"Shoot, Campbell is a helluva team," coach York said afterward. "Credit them and their players and their coaches, and it was a great game. Thank God for our players. They dug deep."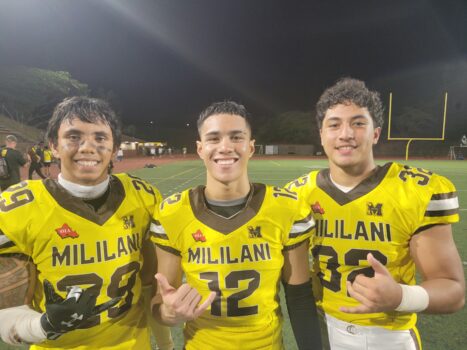 One extra memorable part of this most extraordinary game (when most football fans on Oahu were watching the University of Hawaii lose 63-10 to Vanderbilt) was that it was a really clean game. There were no after-the-whistle shenanigans. It was just two teams that respect each other going at it as hard as they can.
"It was a good game," said Campbell defensive lineman Ieremia Lamaota, who finished with six tackles, a quarterback hurry and his team's only sack. "But we gotta come back and get better and finish through. Be better and stronger than how we were today."
And it's quite possible the teams could meet in the OIA Open playoffs.
"I'm looking forward to it (if it happens)," Fetu said. "Even last year, I was looking forward to playing them."
To gauge just how far Campbell has come, it's worth taking a look back less than a year ago when the Sabers lost to the Trojans 48-14 in the regular season and 42-7 in the OIA Open semifinals.
This one will be remembered most for Salanoa's late TD grab that led to the final, slim outcome.
"I ran right toward him (the defender)," said Salanoa, a transfer from Saint Louis, about the play. "I sent him left and I went outside and released and just used my speed and 'Kini' (McMillan) threw a nice ball. The team effort was amazing. We were down and we just didn't give up, putting all the hard work at practice into the game."
Added York about the game-tying play that allowed Paiva's boot to win it: "We saw a weakness and took advantage. We saw that we had it and we went to it. We knew our guy could beat their guy. Onosai is only a sophomore, but he's a special sophomore."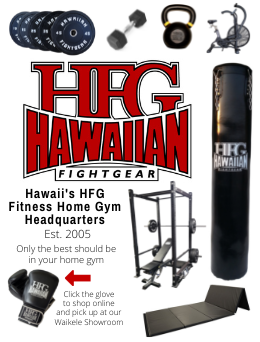 —–
HAWAII HIGH SCHOOL FOOTBALL STANDINGS, ALL OF THE SEASON'S SCORES, A MASTER SCHEDULE, LINKS TO TEAM PAGES, THE POWER 5s AND MORE: