As a sports reporter for the last 40 years, many news releases have come across my desk.
And anyone in the business knows that not all releases are super important, nor do some of them ever see the light of day in publication.
One such release came over to me the other day. It had SIGNIFICANCE written all over it.
The release announced a new job taken by Rob Hesia, who I know as a dedicated, clear-minded and effective wrestling coach at Kamehameha.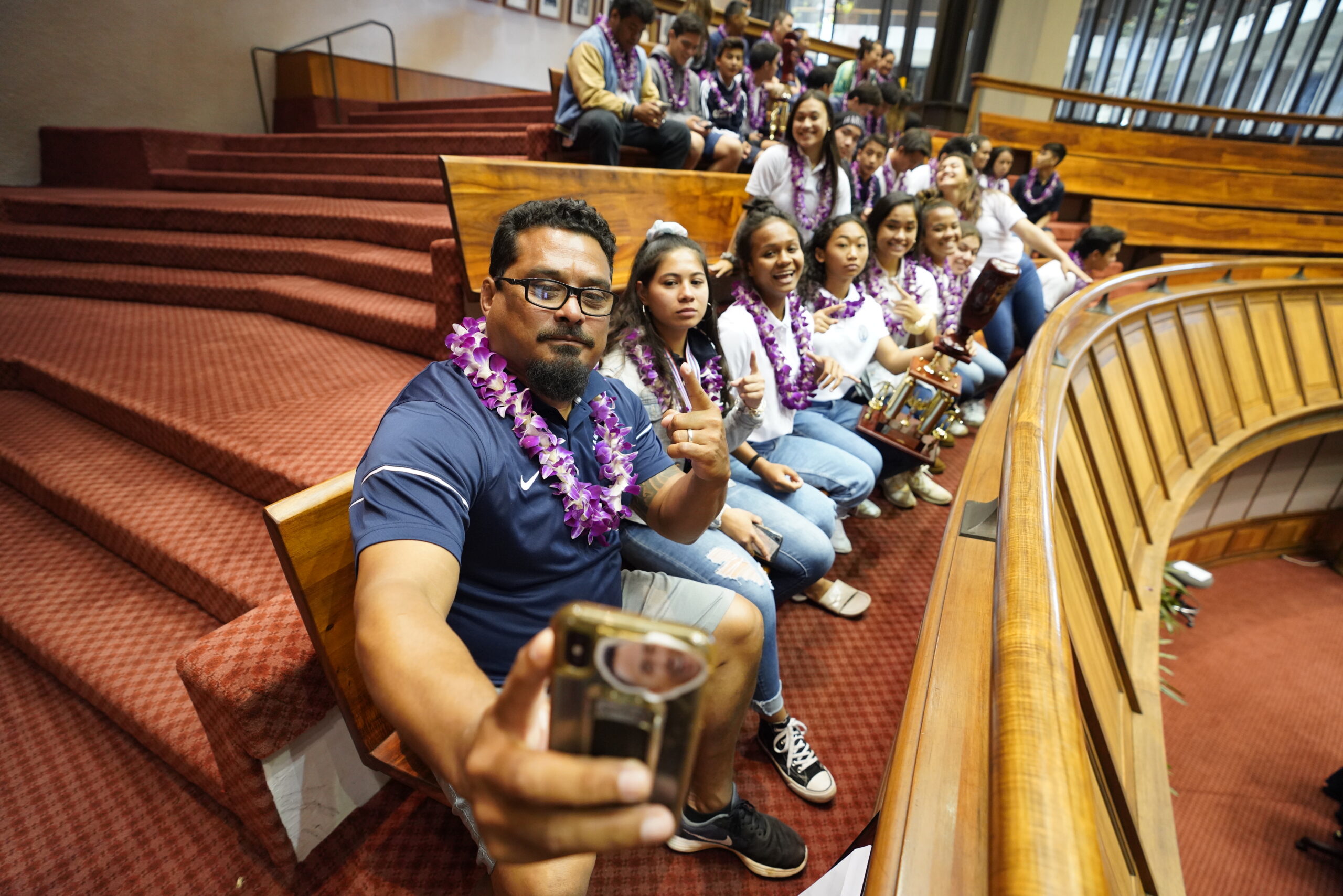 Kamehameha wrestling coach Rob Hesia has a new job at the school.
So, it turns out Rob has been promoted to a newly created position. But what really struck me was one of the duties of his job. Let's start with his title: Director of Campus Athletics and Human Performance.
A pretty straight-forward title in the general sense, yes? But, as the release goes on to explain, Hesia's focus will be on athletic performance and WELL-BEING.
Now, can we get an amen!!!
Well-being!!! The most important part of living life.
In my discussions with various sports administrators through the years, it's obvious that some (or many) kids are falling through the cracks on this. One such recent case involved a Hawaii high school football player who, even though he showed no real signs of being unhappy and was a dedicated football player, committed suicide and left his classmates reeling. That story is the most-read story on BedrockSportsHawaii.com, and that fact should open some eyes, too. To me, it means people know about the tragedy and are interested in it and probably feel horrible about it, but maybe don't know how to help.
Click to read "There Are Better Answers Than Suicide, Pearl City Football Player's Family And Friends Reflect."
I was told of another, similar suicide story at a different Hawaii public high school involving a student-athlete. And there are more than a handful of stories of college or pro athletes from Hawaii turning to drugs and dying of overdose (Hawaii Prep's Daniel Te'o Nesheim and Kahuku's Kona Schwenke), leading me to believe that their well-being was not enough of a focus of their educational and athletic experiences.
And by now, most readers know about Hawaiian surfing legend Sunny Garcia's struggles with depression and his attempt at taking his own life at age 49 on April 29, 2019, that led to a coma that he came out of and is still recovering from. And another Hawaii surfing legend, Andy Irons, who died with drugs in his system in 2010, had a history of suffering from manic-depression.
And, of course, it's not just student-athletes who we should be concerned and care about. In my opinion, you can drop the "athlete" part. All students' well-being is important and from what I initially gather from the release is that Kamehameha and Hesia will try to hit all of those bases by including as many students as possible in this new endeavor. The terms "campus" and "human performance" in the job title seem pretty inclusive.
As a matter of fact, the release's first paragraph explains what the job entails and seems to infer that all haumana (pupils) will be served:
"Kamehameha Schools Kapalama has named Robert Hesia as Director of Campus Athletics and Human Performance, a new K-12 position dedicated to helping student-athletes discover the range of their athletic performance and foster a sense of well-being, pride and honor that comes with healthy living in all haumana from elementary through high school."
To me, Hesia's helping students "discover their range of athletic performance" is great (or gravy), but secondary to the "well-being" part.
Bedrock Sports Hawaii put a call into Hesia this morning and is awaiting a return call to hear what he has to say about his new role, especially that "well-being" and "all haumana" parts.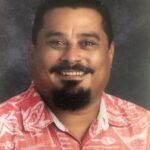 Rob Hesia
Hesia, who led the Warriors to boys and girls wrestling state championships in 2019 and 2020, has been a teacher and coach for 15 years. He has been a vice principal at King Intermediate School and at Kamehameha's middle and high schools. He was also a physical education and health specialist for the Hawaii Department of Education for three years.
Glennie Adams will continue in her role as Kamehameha athletic director.