—–
It's a new season and a new look for many Hawaii high school football teams, but in some cases it's the same-ol' result.
Like: Kahuku 49, Waianae 0. The North Shore boys won by the same score in last year's season-opening win over Kamehameha.
Oh, but those two-time defending Open state champion Red Raiders had some new top contributors in Week 1.
Quarterback Tuli Tagovailoa-Amosa (four TD passes) and Diezel Kamoku, both transfers from Kapolei, had outstanding nights in their first game with their new team.
Plenty of veterans will likely be putting up big offensive numbers this season for Kahuku — guys like running back Vaaimalae Fonoti and receivers Mana Carvalho and Kingsley Ah You. And don't forget about the rock solid defense that put up another goose egg. There were four of those shutouts last season, including the state Open title game, a 20-0 win over Punahou.
As usual, special teams was a significant factor for the Red Raiders, and that included Hyrum-Benjamin Moors' 45-yard punt block return.
—–

—–
Waipahu Looks Like It's On The Way Up Despite Loss
Waipahu took a shot at a team up one level and competed, but lost.
After taking some early leads, the Division I Marauders fell short against Open Division contender Campbell, 62-34.
Coach Bryson Carvalho, after winning the Division I state title in 2018, thought a move up to the Open would be possible down the line. It's getting closer to that reality after the Marauders finished as D-I state runners-up a year ago and got a load of talented transfers in the offseason.
Eric Stephens was one of the transfers (from Moanalua) who had a whale of game in the loss for Waipahu, with eight catches for 146 yards.
New starting quarterback Ben Strobel, only a sophomore, threw for 360 yards.
Campbell is already in the top division, but the Sabers could also be on the way up — in the Open pecking order.
Highly competitive the last few years, the team is veteran oriented with junior quarterback Jaron-Keawe Sagapolutele, and the players always have that belief that they can break through that's been instilled by coach Darren Johnson.
Sagapolutele's 431-yard passing yards against Waipahu marked the fourth time in his last five games dating back to last year that he went over the 400 mark. With five TD passes, he has also thrown for more than four TDs in five of his last six contests.
The only time he didn't go over 400 yards and four TDs in that span? The state semifinals in a 32-7 loss to Kahuku, when he ended with 231 yards and no TDs.
Farrington's Sitani Mikaele Appears To Be The Real Deal
There was a lot of preseason talk about running back Sitani Mikaele, who is playing for Farrington after transferring from Rancho Cucamonga in California.
There is a discrepancy in his actual size. A year ago, he was listed at 6 feet, 250 pounds. This year, it's 5-10, 238.
He pounded his way for 138 yards and a TD in a 44-14 win over Radford. Perhaps the bigger size is more accurate. No?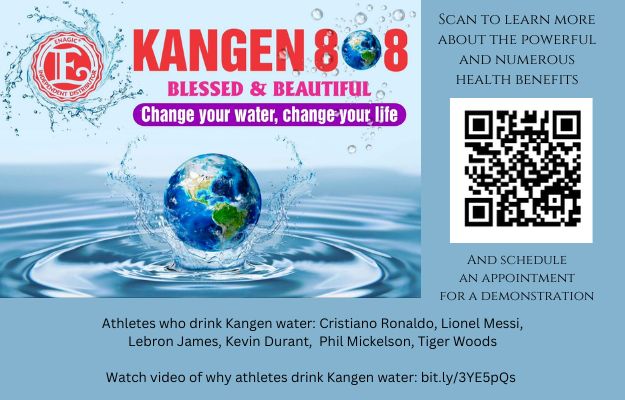 Kapaa Turns It Around Against Aiea
One year ago, Aiea — which went on to the D-I state semifinals — topped Kapaa by a big 41-17 score. Those Warriors also made the state D-I playoffs.
This year, the Warriors — who were D-I state champs in 2021 — turned the tables, winning 49-0.
Quarterback Kapono Na-0 ran for two TDs and passed for another to lead the way, according to Bedrock's Kauai correspondent. Nash Burkhart also scored on an interception return.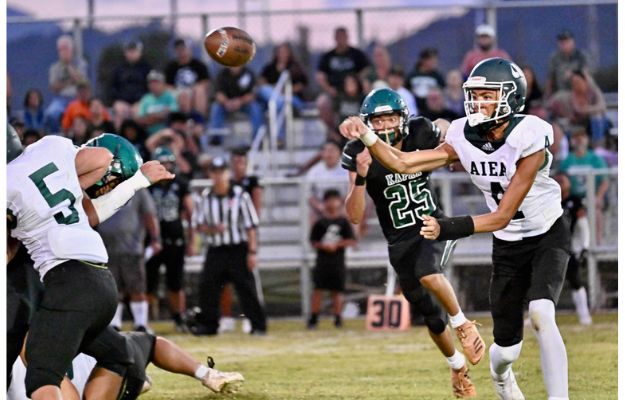 Kapaa is one of those teams with a desire to climb the ranks. Coach Mike Tresler's squad made the move up to D-I last year and wanted to make a serious run for the state title, but got stopped short by Waipahu in the state first round, 49-41, after taking a 35-13 lead.
Game-Saving Play By Castle's Ryder Kapuwai-Mapu
In probably the most dramatic ending last weekend, Castle's Ryder Kapuwai-Mapu made an interception in the waning moments — less than 20 seconds left, according to the Honolulu Star-Advertiser's Jonathan Chen — to seal a 17-13 victory over visiting Kaiser.
The game was another indication of overall football program strength, with a D-II team able to compete with a D-I squad, despite the loss.
The Knights were supposed to play at home against Kamehameha-Maui, but that was canceled because of the devastating wildfires on Maui. The Cougars were a late replacement.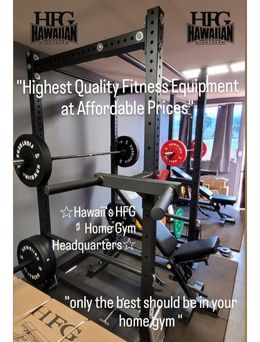 'Iolani's Villanueva Puts Up Eye-Popping Numbers
At most levels of football, a quarterback completing 27 of 28 passes is just about unheard of.
But not impossible.
Sophomore quarterback CJ Villanueva did that and threw four TDs for 'Iolani in a 59-26 home victory over Kaimuki in the Father Bray Classic.
The talk around the visiting Bulldogs, who put up some good offensive numbers in the loss, is that they're big and ready to contend once again in OIA Division II.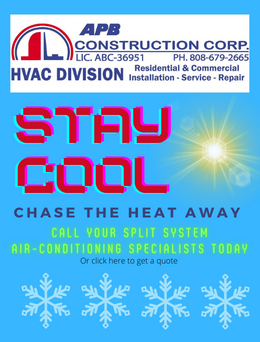 Ezekiel Olie Transfers From Aiea To Spring Valley In Las Vegas
There were preseason rumors of standout Aiea quarterback Ezekiel Olie transferring out.
Na Alii lost more than a dozen players in the offseason, mostly to Waipahu and a few to Mililani — most notably offensive lineman Preston Taumua to the Marauders. But Olie's name was not among the names of the transferees when the story broke June 30.
Olie, Bedrock Sports Hawaii has learned, has transferred to Spring Valley in Las Vegas. As a junior last year, he was a major spark in Na Alii's push to the state D-I semifinals.
Another of those transfers — linebacker Aizik Mahuka to Mililani — had an interception and fumble recovery in his Trojans' debut, a 21-14 loss to Punahou.

Kamehameha Sharp In Dropping Moanalua
It was a game featuring two new head coaches — Kaeo Drummondo of Kamehameha and Andrew Manley of Moanalua.
And Drummondo's Warriors were looking sharp and and they dominated in a 51-7 win.
Not surprisingly for a Kamehameha team, most of the damage came on the ground, with Moe Passi covering 121 yards on 11 carries and two TDs. Overall, the Warriors rushed for 218 yards.

Drummondo won state D-I titles with Hilo in 2017 and 2019.
Manley, who has been a quarterback coach with various teams, was the Leilehua quarterback in its top-tier state-title winning 2007 season. He went on to play in college at New Mexico State and Eastern Illinois.
A Possibility: A 3-Way Tight Race In The 3-Team ILH Open
With Kamehameha's early success and wins by Punahou and Saint Louis in Week 1, there is the possibility of an extra competitive three-team race in the ILH Open.
Punahou is still the team to beat until either the Warriors or Saint Louis show differently.
In their opener, the Buff 'N Blue got tough on defense and managed to find enough scoring punch in the second half to get past Mililani 21-14.
Saint Louis checked off many of the boxes on both sides of the ball in a 42-28 win over Kapolei.
Leading the way on offense for the Crusaders were quarterback Kaunaoa Kamakawiwole (311 passing yards), Kaina Kamahalii (150 receiving yards) and Keola Apduhan (115 rushing yards, four TDs).
Kamahalii, by the way, packs plenty of energy in his 5-3, 150-pound frame.

Mel Purcell Is the New Kauai High Coach
Former University of Hawaii defensive end Mel Purcell is the new Kauai High football coach, according to our Kauai correspondent.
His Red Raiders dropped a 42-12 decision to Pearl City on Oahu.
Purcell, who was drafted by and spent some time with the Cleveland Browns, will be trying to get Kauai in contention for the KIF title. The team went 1-7 overall a year ago.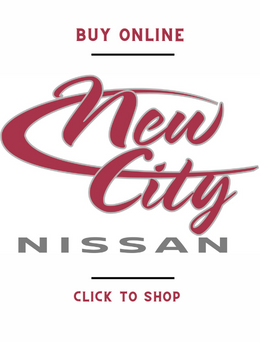 Chargers' Trey Dacoscos Is Back At The Helm
Pearl City quarterback Trey Dacoscos was having an outstanding season a year ago before going down with an injury late in the season just as the Chargers were trying to make a playoff push.
The senior is back in action, and he went 24-for-35 for 244 yards and four TDs in that 42-12 win over Kauai.
—–
ALSO AT BedrockSportsHawaii.com:
>> WEEKEND WRAP: Blayne Shiraki Puts A Seal On Punahou's 21-14 Victory Over Mililani