—–
Hawaii football teams have not succeeded in lining up and defeating Kahuku since the year of our Lord, Two Thousand Nineteen.
Back then "pandemic" was just another of the many words in the English language and not a ubiquitous term to describe a worldwide panic and deadly health crisis.
Yes, it's been that long. Arch rival Saint Louis was the last squad in the 808 to get past the Red Raiders. The date was Nov. 29 2019. The score: 45-6 for the state Open Division championship.
Since then, it's 21 football games in a row that have gone Kahuku's way, and that number excludes losses to national powers St. John Bosco (Bellflower, California) and St. Frances Academy (Baltimore).
—–

A catch-all place for the sights
and sounds, impressions and overheard
things from our colorful
world of football
—–
In their proud, steady, workmanlike fashion, the Red Raiders (11-2) are out to make that number grow to 22 on Friday night and secure a second straight Open title in the First Hawaiian Bank/HHSAA Football State Championships. Kickoff against Punahou (9-1) is 7 p.m. at the Mililani High field.
So far, two of the three top contenders to the throne have fallen by the wayside. Two teams deemed to have a chance — Mililani and Campbell — are out of the picture having lost to Kahuku twice by both close and lopsided margins.
Those Trojans had a good shot at it when they held a late 9-7 third-quarter lead on Oct. 15 before falling to the Red Raiders 29-17. But the second time these two league rivals met, it was all Kahuku, 35-0, for the OIA championship.
And the Sabers had high hopes, too, keeping it close for four quarters in the regular season in a 16-6 mud bowl loss. Then, the hammer came down on Campbell in the state semifinals last Friday, when Kahuku rolled 32-7.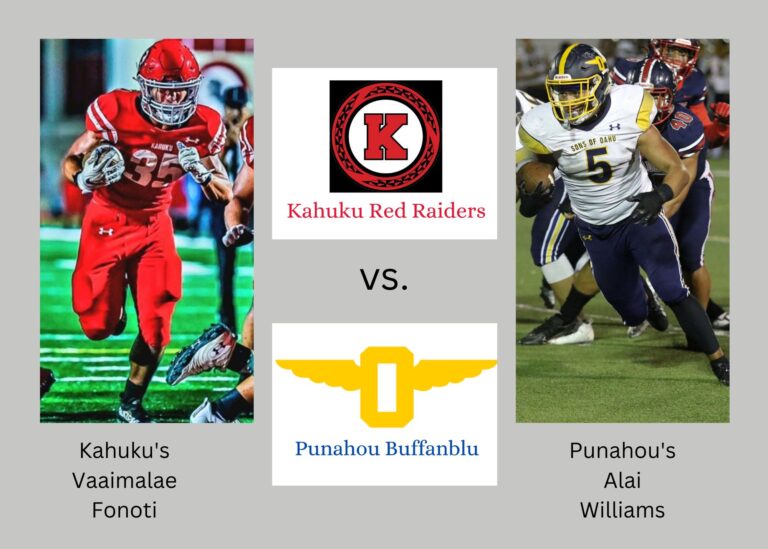 That leaves the ILH champion Buff 'N Blue as the last remaining obstacle for the Red Raiders.
In a game against Kahuku On Sept. 3, Punahou took a 7-point lead in the fourth quarter before a spirited Red Raiders rally ended those hopes, 27-20.
Now it's time for the Buff 'n Blue to step up to the plate for a second try.
For Kahuku, it's all about taking care of business.
"Obviously now that we're here in the last game of the season, this is where we want to execute and do everything right," Red Raiders coach Sterling Carvalho said. "We want to win the 1-on-1 matchups, win the down, win the series. It's not always how pretty you can win. It's about getting the 'W.' Our team, we find ways to win."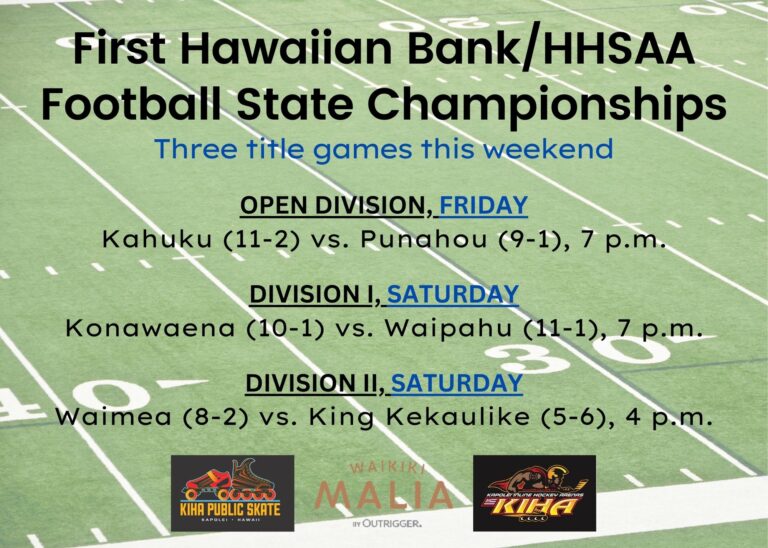 One thing that is for sure in the mind of Carvalho is that Punahou has gotten better since the last meeting.
"At the same time, we had a bunch of players just getting their feet wet and we've improved too," he added. "We know Punahou is well-disciplined and really fundamentally sound. We gotta make sure we do our assignments just as they do."
And the Buff 'N Blue, of course, know exactly what to expect coming at them on the field.
"Kahuku is a formidable opponent due to their athleticism," Punahou coach Nate Kia said. "They have been excellent at making opponents pay for their mistakes. Our focus remains the preparation process itself. We have worked hard to establish a standard of excellence in our program, and it is important we remain locked in through this final week."
Confidence and belief in their abilities has been a hallmark of Punahou's season so far.
"We know we are capable of beating these guys and we're capable of beating anybody," Buff 'N Blue linebacker Ko'o Kia, the coach's son told Bedrock Sports Hawaii right after Kahuku's September comeback win. "Respect to what they (the Red Raiders) did. They balled out. Hopefully, they make it to states with us."
Kahuku is trying for a record 10th state title. Punahou is attempting to earn a third top-tier state championship.
The Red Raiders' and Buff 'N Blue's state tournament and Oahu Prep Bowl histories are below.
Kahuku Red Raiders At The State Tournament (1999 to present):
1999
Quarterfinals
Nov. 19, 1999
>> Kahuku 47, Konawaena 14, at Aloha Stadium
Semifinals
Nov. 26, 1999
>> Kahuku 27, Baldwin 12, at Aloha Stadium
Championship Game
Dec. 4, 1999
>> Saint Louis 19, Kahuku 0, at Aloha Stadium
2000
Quarterfinals
Nov. 17, 2000
>> Kahuku 43, Waimea 17, at Aloha Stadium
Semifinals
Nov. 24, 2000
>> Kahuku 41, Kaimuki 25, at Aloha Stadium
Championship Game
Dec. 1, 2000
>> Kahuku 26, Saint Louis 20, at Aloha Stadium
2001
Quarterfinals
Nov. 16, 2001
>> Kahuku 57, Lahainaluna 14, at Aloha Stadium
Semifinals
Nov. 23, 2001
>> Kahuku 21, Waimea 7, at Aloha Stadium
Championship Game
>> Kahuku 21, Saint Louis 14
2003
Division I Quarterfinals
Nov. 21, 2003
>> Kahuku 41, Kauai 3, at Aloha Stadium
Division I Semifinals
Nov. 28, 2003
>> Kahuku 35, Farrington 7, at Aloha Stadium
Division I Championship Game
Dec. 5, 2003
>> Kahuku 27, Saint Louis 26, at Aloha Stadium
2004
Division I Semifinals
Nov. 26, 2004
>> Leilehua 17, Kahuku 14, at Aloha Stadium
2005
Division I Semifinals
Nov. 26, 2005
>> Kahuku 43, Waianae 0, at Aloha Stadium
Division I Championship Game
Dec. 2, 2005
>> Kahuku 28, Punahou 21, at Aloha Stadium
2006
Division I Semifinals
Nov. 24, 2006
>> Kahuku 22, Baldwin 20, at Aloha Stadium
Division I Championship Game
Dec. 1, 2006
>> Kahuku 7, Saint Louis 6
2008
Division I Semifinals
Nov. 28, 2008
>> Leilehua 17, Kahuku 10 (OT), at Aloha Stadium
2009
Division I Semifinals
Nov. 27, 2009
>> Kahuku 9, Farrington 6, at Aloha Stadium
Division I Championship Game
Dec. 4, 2009
>> Kamehameha 34, Kahuku 21, at Aloha Stadium
2011
Division I Semifinals
Nov, 18, 2011
>> Kahuku 13, Leilehua 10, at Aloha Stadium
Division I Championship Game
Nov. 25, 2011
>> Kahuku 30, Punahou 24, at Aloha Stadium
2012
Division I Semifinals
Nov. 16, 2012
>> Kahuku 47, Farrington 14, at Aloha Stadium
Division I Championship Game
Nov. 23, 2012
>> Kahuku 42, Punahou 20, at Aloha Stadium
2014
Division I First Round
Nov. 7, 2014
>> Kahuku 20, Hilo 10, at Aloha Stadium
Division I Semifinals
Nov. 15, 2014
>> Punahou 13, Kahuku 10, at Aloha Stadium
2015
Division I Semifinals
Nov. 13, 2015
>> Kahuku 13, Waianae 0, at Aloha Stadium
Division I Championship Game
Nov. 20, 2015
>> Kahuku 39, Saint Louis 14, at Aloha Stadium
2016
Open Semifinals
Nov. 11, 2016
>> Kahuku 54, Kapolei 7, at Aloha Stadium
Open Championship Game
Nov. 19, 2016
>> Saint Louis 30, Kahuku 14, at Aloha Stadium

2017
Open Semifinals
Nov. 10, 2017
>> Kahuku 10, Waianae 7, at Aloha Stadium
Open Championship Game
Nov. 18, 2017
>> Saint Louis 31, Kahuku 28, at Aloha Stadium
2018
Open Semifinals
Nov. 16, 2018
>> Saint Louis 49, Kahuku 22, at Aloha Stadium
2019
Open Semifinals
Nov. 22, 2019
>> Kahuku 21, Campbell 19, at Aloha Stadium
Open Championship Game
Nov. 29, 2019
>> Saint Louis 45, Kahuku 6, at Aloha Stadium
2021
Open Semifinals
Dec. 18, 2021
>> Kahuku 21, Campbell 0, at Farrington High field
Open Championship Game
Dec. 23, 2021
>> Kahuku 49, Saint Louis 14, at Farrington High field

2022
Open Semifinals
Nov. 18, 2022
>> Kahuku 32, Campbell 7, at Mililani High field
Kahuku Red Raiders In The Oahu Prep Bowl (1973 to 1998):
>> 1989 Championship Game: Saint Louis 35, Kahuku 18
>> 1993 Championship Game: Saint Louis 37, Kahuku 22
>> 1994 Championship Game: Saint Louis 26, Kahuku 20
>> 1995 Championship Game: Saint Louis 27, Kahuku 26
>> 1998 Championship Game: Saint Louis 28, Kahuku 20
Punahou Buff 'N Blue At The State Tournament (1999 to present):
2005
Division I First Round
Nov. 19, 2005
>> Punahou def. Aiea, at Aloha Stadium
Division I Semifinals
Nov. 26, 2005
>> Punahou 30, Baldwin 7, at Aloha Stadium
Division I Championship Game
Dec. 2, 2005
>> Kahuku 28, Punahou 21, at Aloha Stadium
2008
Division I Semifinals
Nov. 28, 2008
>> Punahou 35, Farrington 28, at Aloha Stadium
Division I Championship Game
Dec. 5, 2008
>> Punahou 38, Leilehua 7, at Aloha Stadium
2011
Division I Semifinals
Nov, 18, 2011
>> Punahou 35, Baldwin 0, at Aloha Stadium
Division I Championship Game
Nov. 25, 2011
>> Kahuku 30, Punahou 24, at Aloha Stadium
2012
Division I Semifinals
Nov. 16, 2012
>> Punahou 49, Mililani 19, at Aloha Stadium
Division I Championship Game
Nov. 23, 2012
>> Kahuku 42, Punahou 20, at Aloha Stadium
2013
Division I Semifinals
Nov. 15, 2013
>> Punahou 48, Farrington 6, at Aloha Stadium
Division I Championship Game
Nov. 23, 2013
>> Punahou 28, Mililani 22, at Aloha Stadium
2014
Division I Semifinals
Nov. 15, 2014
>> Punahou 13, Kahuku 10, at Aloha Stadium
Division I Championship Game
Nov. 21, 2014
>> Mililani 53, Punahou 45, at Aloha Stadium
2022
Open Division Semifinals
Nov. 18, 2022
>> Punahou 52, at Mililani 24
Punahou Buff 'N Blue In The Oahu Prep Bowl (1973 to 1998):
>> 1977 Championship Game: Waianae 27, Punahou 6
—–
Bedrock Sports Hawaii's 47 High School Football Team Pages
ILH Open Division
>> Kamehameha Warriors
>> Punahou Buffanblu
>> Saint Louis Crusaders
ILH Division I
>> Damien Monarchs
>> 'Iolani Raiders
ILH Division II
>> PAC-5 Wolfpack
OIA Open Division
>> Campbell Sabers
>> Kahuku Red Raiders
>> Kapolei Hurricanes
>> Leilehua Mules
>> Mililani Trojans
>> Moanalua Na Menehune
>> Waianae Seariders
OIA Division I
>> Aiea Na Alii
>> Castle Knights
>> Farrington Governors
>> Kailua Surfriders
>> Radford Rams
>> Roosevelt Rough Riders
>> Waipahu Marauders
OIA Division II
>> Kaimuki Bulldogs
>> Kaiser Cougars
>> Kalaheo Mustangs
>> Kalani Falcons
>> McKinley Tigers
>> Nanakuli Golden Hawks
>> Pearl City Chargers
>> Waialua Bulldogs
BIIF Division I
>> Keaau Cougars
>> Kealakehe Waveriders
>> Konawaena Wildcats
>> Hilo Vikings
>> Waiakea Warriors
BIIF Division II
>> Hawaii Prep Ka Makani
>> Honokaa Dragons
>> Kamehameha-Hawaii Warriors
>> Ka'u Trojans
>> Kohala Cowboys
>> Pahoa Daggers
MIL Division I
>> Baldwin Bears
>> Lahainaluna Lunas
>> Maui Sabers
MIL Division II
>> Kamehameha-Maui Warriors
>> King Kekaulike Na Alii
KIF
>> Kapaa Warriors
>> Kauai Red Raiders
>> Waimea Menehunes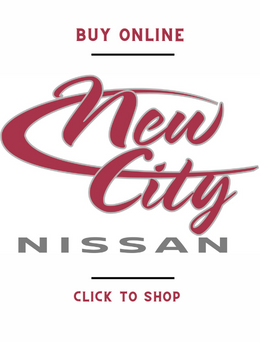 —–
ALSO AT BedrockSportsHawaii.com:
FOCUS ON FOOTBALL: Common Opponent Tells Us Waipahu Vs. Konawaena Could Be A Blockbuster D-I State Title Game
Waimea And King Kekaulike To Make Momentous Appearance In D-II Football State Championship Game
—–
The Season As It Unfolds: