There were no real fans to cheer about it, but there was one secret fan applauding inside.
It happened Saturday morning at Central Oahu Regional Park during Saint Louis' 3-2 Interscholastic League of Honolulu baseball victory over 'Iolani. Spectators were not allowed because of COVID-19 restrictions, but Bedrock Sports Hawaii was there.
The play started innocently enough with Saint Louis' Nuu Contrades hitting a Texas-league single into short center. 'Iolani center fielder Jadon Arakaki charged fiercely, but it was clear right away that he wouldn't get to it.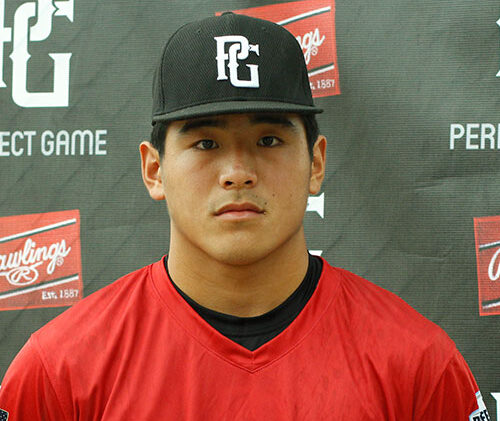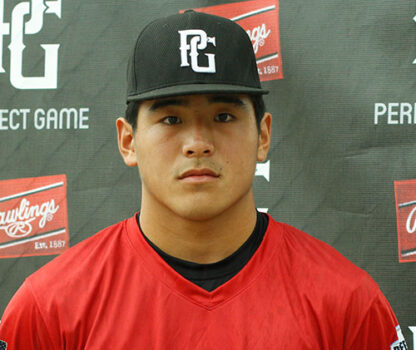 'Iolani's Tate Shimao. (Image credit: PerfectGame.org).
And that's when something unexpected happened. Raiders shortstop Tate Shimao was running full speed out there, too, with his back fully to the infield.
The next thing you see is Shimao going into a full slide. He then picked up the ball after one or two bounces, got up while turning to deliver the ball to third baseman Kody Watanabe, who tagged out the Crusaders' Hunter Hirayama trying to slide in safely all the way from first.
"A beautiful play," Saint Louis winning pitcher Caleb Lomavita said after the game. "Just a beautiful play."
It was one of those "Did he just do that?" plays.
As you guessed, Lomavita is that aforementi0ned secret fan, if you will, since it would have been better for Saint Louis if Shimao hadn't made that play.
"It was bang, bang at third on Hunter, who had a great read on it," Lomavita added. "Tate tried his best to get to that ball, grabbed it and everything worked out for him. Amazing. I love to watch baseball plays like that, even if it's against us."
Shimao, a junior is committed to play for the University of Hawaii after his 2022 graduation.
Tate Shimao's SkillShow video on YouTube.com.
Lomavita, who is being scouted by the New York Mets and who has committed to play in college for Cal, made a few outstanding plays, too. Aside from striking out 13 'Iolani batters, he beat out an infield hit in the fifth inning and came around to score the eventual winning run.
By winning, the Crusaders (5-1) denied the Raiders (3-2-1) a chance at first place in the ILH.
There's a good chance many more great plays are in store before the league season finishes. The regular season ends Tuesday and that will be followed by the postseason tournament and a championship game.
Most coaches coming off a one-run loss in a big game would be hoping for a much easier game the next time around. But that's not necessarily true for 'Iolani's Kurt Miyahira, who is, it seems, one of those "secret" fans who just loves to see great baseball even if it comes against his own team.
"I hope we see them again in a 14-inning game, down 3-2 going to the eighth" Miyahira said. "That's the way we'll look at it."
—
ALSO AT BedrockSportsHawaii.com:
>> RIVALS WAIKIKI BASEBALL GAME OF THE WEEK: Saint Louis' Caleb Lomavita Strikes Out 13 To Upend 'Iolani
>> PAC-5 Football Program Faces Arduous Dogfight To Stay Intact
>> RIVALS WAIKIKI BASEBALL GAME OF THE WEEK: Saint Louis Jets Into First-Place Tie With Kamehameha
>> 'Iolani Baseball Team Pulls A Fast One In A Victory Over Dunn Muramaru's Mid-Pacific Owls
—
RELATED:
>> Freshman Tate Shimao Joins In On 'Iolani's Senior Day Fun
—
---