Sherreigh Nakoa-Chung had herself quite a performance on Wednesday night in the Interscholastic League of Honolulu softball championship game.
The Maryknoll junior pitcher went the full five innings in there mercy-rule, 11-1 victory over 'Iolani, giving up just three hits. She also pounded two of her team's 12 hits, including the game-winning single to left with the bases loaded, and finished with three RBIs.
That winning single came in the bottom of the fifth, with the bases loaded to bring in the final run. That hit was preceded by Mahalo Akaka's three-run homer.
—
ALSO AT BedrockSportsHawaii.com:
>> Maryknoll's Conquest Of 'Iolani Is Good For ILH Softball Title
>> Three Court Cases Involving Hawaii High School Athletics Have Been Dropped
>> Punahou's Shayna Lu And Hawaii Baptist's Joshua Hayashida Are ILH's Golf Champions For 2021
>> How Does One Begin To Explain Colt Brennan's Death And Hawaii's Sorrow? It's Not Easy
—
Unfortunately, due to COVID-19, the ILH champions won't be able to try for a breakthrough in the state tournament. Coach John Uekawa's Maryknoll squad (10-2) also won ILH titles in 2017 and 2018, but has never won the bigger prize. Maybe this would have been the year.
Nakoa-Chung's biggest test on the mound came in the top of the fifth, when coach Benny Agbayani's Raiders (8-3) loaded the bases. At the time Maryknoll was up by four runs, 5-1, so one swing of the bat could have been disastrous. Nakoa-Chung, however, pulled through to get Allie Capello to ground into the third out.
WATCH VIDEO BELOW OF Nakoa-Chung's winning hit and Maryknoll's ILH championship celebration.
Oh, in the video, you can see coach Uekawa running down outside the third-base line as the winning run crosses the plate. He was headed HOME to the championship, too.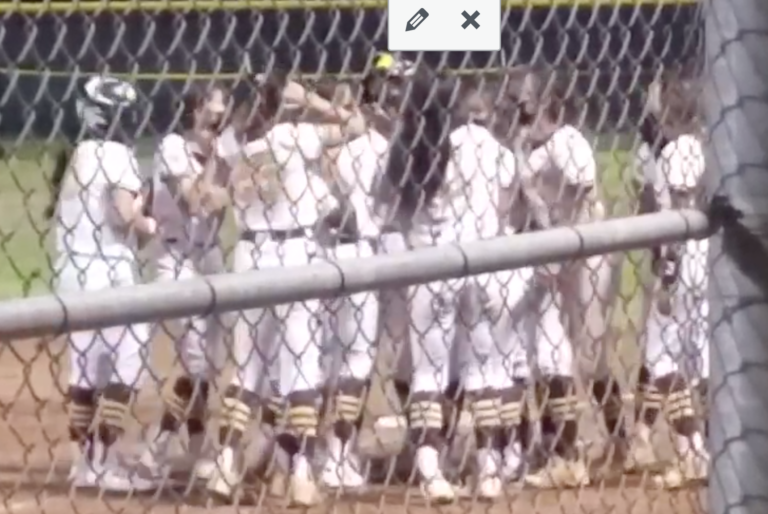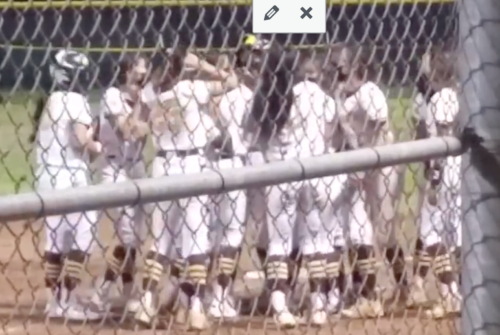 In these screen captures, the Maryknoll team celebrates the ILH championship (above), and the ball is headed toward left field off the bat of Sherreigh Nakoa-Chung (below) for the winning hit in the bottom of the fifth of Wednesday night's mercy-rule, five-inning, 11-1 victory over 'Iolani at the McKinley field.