—–
Waipahu doubters are falling by the wayside every day. 
On Saturday afternoon, the Marauders advanced to the Division I title game of the First Hawaiian Bank/HHSAA Football State Championships after a convincing 35-10 semifinal victory over previously undefeated and defending champion 'Iolani.
As they've done for much of the season, Waipahu (11-1) hopped on the Tama Uiliata locomotive. The senior receiver turned quarterback made the difference at 'Iolani's Kozuki Stadium, especially in the first half when the two teams were trying to latch on to any kind of advantage.
Known on Twitter as @_UceJuice2, Uiliata has been the Marauders' go-to guy all season at multiple positions, prompting teammate Faapaia Fualema to call him "The Truth" after Saturday's win.
"Yes, he's the truth, that's what I can say about Tama," said Fualema, a linebacker who had a late-game interception for the final dagger. "He doesn't do it for the fame. He doesn't do it because he's a showcase kind of player. He does it to help our team execute the fastest we can and to get the most points we can and he's just a baller."
—–

A catch-all place for the sights
and sounds, impressions and overheard
things from our colorful
world of football
—–
Next Saturday, Waipahu will try to add another D-I koa trophy to go with the one the Marauders earned in 2018. They'll face the winner of Saturday night's Aiea at Konawaena semifinal.
Uiliata's dual-threat capability was something the Raiders (9-1) didn't have an answer for, and the hard to catch QB rushed for 207 yards on 22 carries and passed for another 169.
In taking a 21-3 first half lead, Uiliata found open spots in the 'Iolani defense to run home a 3-yard touchdown and throw TD passes of 49 yards to Tai Aipia-Barrett and 9 to Jayvren Pinera.
Midway through the third quarter, Uiliata also made the first strike of the second half, scoring on a 2-yard run to make it 28-3. In the fourth, Anieli Teleaai — who finished with 110 yards rushing on 17 carries — tacked on the Marauders' final TD with a 16-yard run.
It's been an incredible late-season run for Waipahu, whose only loss came at the hands of Campbell, an Open Division team, 51-14. In their two previous games, the Marauders needed to fight back from deficits of 17 and 22 points to get past Aiea 38-30 in the OIA title game and Kapaa 49-41 in the state first round.
"Honestly, I've been dreaming for this moment since I was little," Fualema said about the distinct possibility of bringing the state title back to Waipahu. "It means everything to us because a lot of us come from nothing so just to showcase for our whole block it feels great."
Added Aipia-Barrett, who caught five passes for 101 yards, about the Marauders as they head to the state championship game: "We're going to do the same thing we do every single week. We just prepare, we work and we just have fun doing it. We'll have to practice harder, believe in ourselves and be coachable. This is very important coming up."
Saturday's defensive leaders on both sides of the ball were Fualema (eight tackles including a sack), teammates Romeo Tagata (six tackles including a sack) and Arjay Kelemete (2.5 tackles for losses including a sack), and 'Iolani's Brayden Morioka (17 tackles), Jacob Gaudi (15 tackles) and Bronson Morioka (nine tackles, forced fumble, pass breakup).
Allison Chang, an 'Iolani senior, kicked a 23-field goal in the second quarter before the Raiders scored their only touchdown — a 46-yard run by Keao Kawaakoa in the third quarter.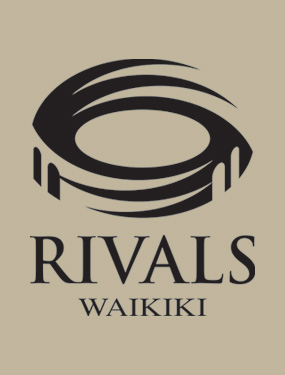 —–
ALSO AT BedrockSportsHawaii.com:
Alai Williams Gallops For 237 Yards And Punahou Rolls By Mililani 52-24 In State Open Semifinals
Kahuku Is An Interception Machine In 32-7 Elimination Of Campbell In Open State Football Semifinals
—–
The Season As It Unfolds: