—–
Neighbor islands far away from the Oahu-centric Hawaii high school football landscape sometimes don't get the love from the media that they often deserve.
Not this week.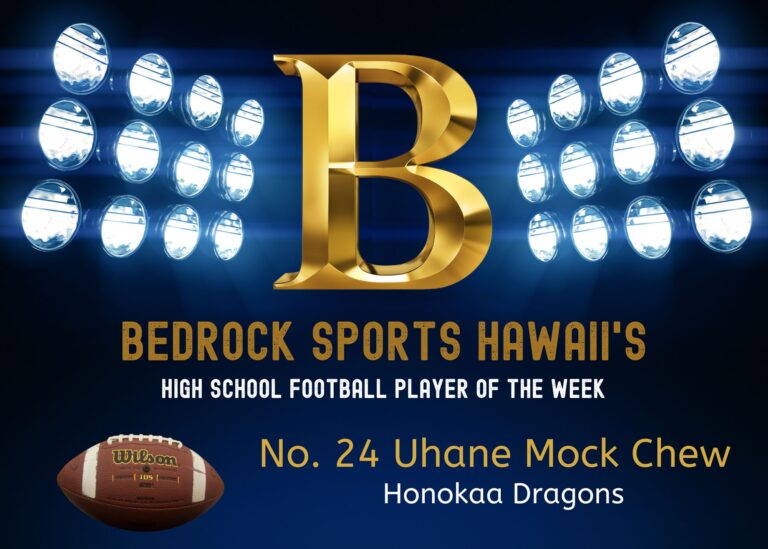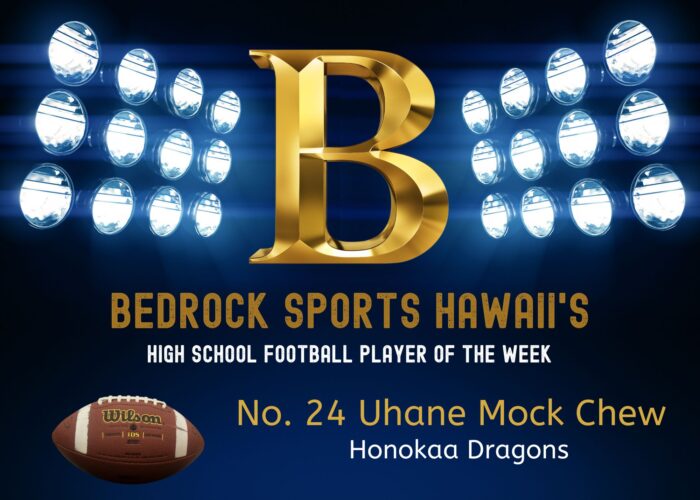 Bedrock Sports Hawaii was fortunate enough to get this tidbit from coach Fred Lau of the Honokaa Dragons last week:
Uhane Mock Chew, an All-BIIF linebacker a year ago, made 20 tackles last Thursday in a 39-6 BIIF Division II victory over Ka'u. Twelve of those tackles were unassisted, and he also added a fumble recovery and an interception to his performance.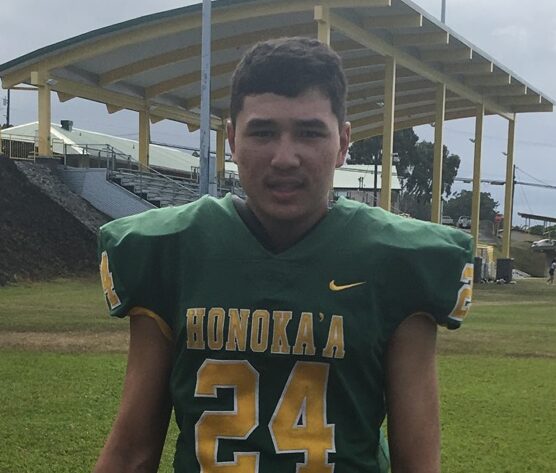 For these reasons, Mock Chew is the Bedrock Sports Hawaii Football Player of the Week for WEEK 3.
Interestingly, Mock Chew is the second straight BIIF player to win the Bedrock honor. In WEEK 2, Keaau quarterback Diego Pettypool earned the player of the week distinction.
The Big Island also secured four of the six honorable mention spots this week.
Player of the Week honorable mentions (stats below are from ScoringLive.com):\
>> Kolu Alani, Konawaena Wildcats: Went 15-for-16 for 222 passing ards and six touchdowns in a 74-0 win over Waiakea on Saturday.
>> Hezekiah Anahu-Ambrosio, Konaweana Wildcats: Had 3.5 tackles for loss, including 1.5 sacks, a forced fumble, a fumble recovery, a receiving touchdown and a rushing touchdown in the win over Waiakea.
>> Kaohu Kaluna, Hilo: Threw for 269 yards and two touchdowns and rushed for 70 yards and another two TDs in a 52-2 win over Kealakehe on Friday.
>> Elijah Dinkel, Kamehameha-Hawaii: Kicked field goals of 32, 32 and 40 yards and was 4–for-4 on extra points in a 45-0 win over Hawaii Prep.
>> Jaron-Keawe Sagapolutele, Campbell: Passed for 462 yards and three TDs and also rushed for a TD in a 51-14 win over Waipahu on Saturday.
>> Kynan McCartney, Kalani: Threw for 382 yards and two touchdowns and also scored two rushing TDs in a 28-7 win over Kalaheo on Saturday.
Here are links to the previous Bedrock Sports Hawaii Football Players of the Week in 2022 followed by the WEEK 4 schedule:
>> WEEK 2: Keaau's Diego Pettypool Selected As Bedrock Sports Hawaii's Player Of The Week (Aug. 17)
>> WEEK 1: Mililani's Jabiel Lauvao Is First Bedrock Football Player Of The Week In 2022 (Aug. 10)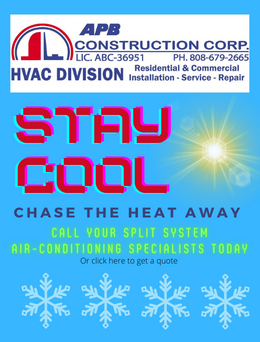 WEEK 4 Hawaii High School Football Schedule
(Subject to change)
THURSDAY, AUG. 25
BIIF Division II
>> Pahoa at Kamehameha-Hawaii, 5 p.m.
FRIDAY, AUG. 26
OIA Division I
>> Radford at Waipahu, 7:30 p.m.
OIA Division II
>> Kaimuki vs. Kalani, at Kaiser High field, 7:30 p.m.
BIIF Division I
>> Kealakehe at Konawaena,  7 p.m.
BIIF Division II
>> Kohala at Honokaa, 6 p.m.
MIL
>> Maui vs. Baldwin, at War Memorial Stadium, 7 p.m.
Nonleague
>> 'Iolani at Castle, 6 p.m.
>> Punahou at Waianae, 7:30 p.m.
>> Moanalua at Kamehameha, 7:30 p.m.
>> Kapolei at Kailua, canceled (Kailua injuries)
SATURDAY, AUG. 27
OIA Open
>> Campbell at Mililani, 6:30 p.m.
>> Leilehua at Kahuku, 6:30 p.m.
OIA Division I
>> Roosevelt vs. Aiea, at Radford High field, 6:30 p.m.
OIA Division II
>> Pearl City vs. McKinley, at Roosevelt High field, 6 p.m.
>> Waialua vs. Kalaheo, at Kailua High field, 6 p.m.
>> Kaiser at Nanakuli, 6:30 p.m.
BIIF Division I
>> Keaau vs. Hilo, at Wong Stadium, 7 p.m.
BIIF Division II
>> Ka'u at Hawaii Prep, 3 p.m.
MIL
>> Kamehameha-Maui at King Kekaulike, 7 p.m.
—–

—–
HAWAII HIGH SCHOOL FOOTBALL STANDINGS, ALL OF THE SEASON'S SCORES, A MASTER SCHEDULE, LINKS TO TEAM PAGES, THE POWER 5s AND MORE: