—–
Kamehameha's Michael Perry quarterback Michael Perry had a career game, throwing five touchdown passes and running in another TD during the Warriors' 57-8 BIIF Division II football victory over Ka'u on Saturday.
After scoring on a 2-yard run, and going 11-for-14 for 147 yards passing, with two TD throws to Javan Feary and one each to Ty Watterson, Makaiokalani Snyder and Kekainalu Fuerte, Perry earned Bedrock Sports Hawaii outstanding player honors for WEEK 5.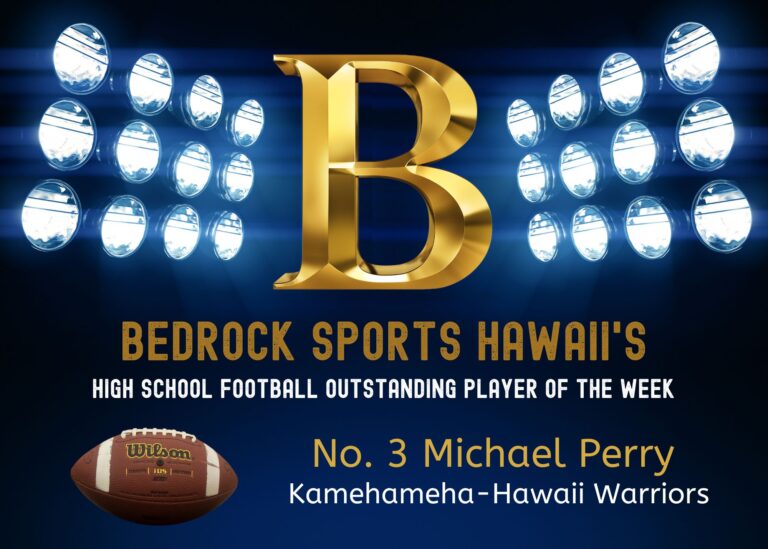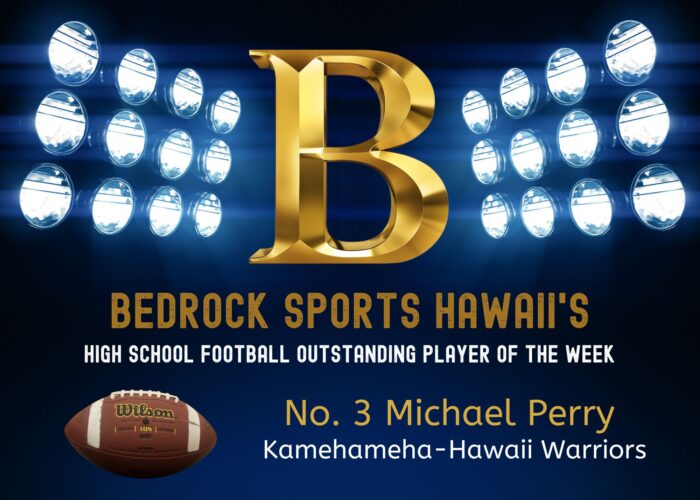 With the victory, Kamehameha-Hawaii improved to 4-0 overall and 3-0 in BIIF D-II. The Warriors are the top-ranked team in the state in the Bedrock Sports Hawaii D-II Power 5.
"Michael Perry has a lot of confidence in his athletic abilities and his knowlege of the game," Kamehameha-Hawaii coach Kealoha Wengler said. "He knows what he is doing and he knows what everyone else should be doing. His self confidence is contageous to the rest of his teammates and elevates their performance. When we need a big play, his teammates know they can count on him to scramble out of the pocket and make good things happen."
Wengler is excited about his team's performances so far.
"We are off to a great start," he said. "One reason (for that is) we have been taking each opponent seriously. We study other teams and what they do and we study ourselves. Then we focus on the things we need to improve on and work hard at it. Our coaches have strong, positve relationships with our athletes and we believe in each other.
Among the many key players (not mentioned above) for the Warriors, according to Wengler, are senior linebacker Tobey Lau, Blaze Figueroa, senior safeties Ezekiel Gragas and Kaolapa Masuko, senior offensive linemen Dylan Hanson and Tyler OʻBrien, senior receiver Kekoa Ah Loy, senior running back Micah Perreira, and senior kicker Elijah Dinkle, who kicked a 52-yard field goal in a game against Pahoa.
Next up for Kamehameha-Hawaii is a big one for first place in the BIIF — at Hon0kaa (3-0, 3-0) on Friday.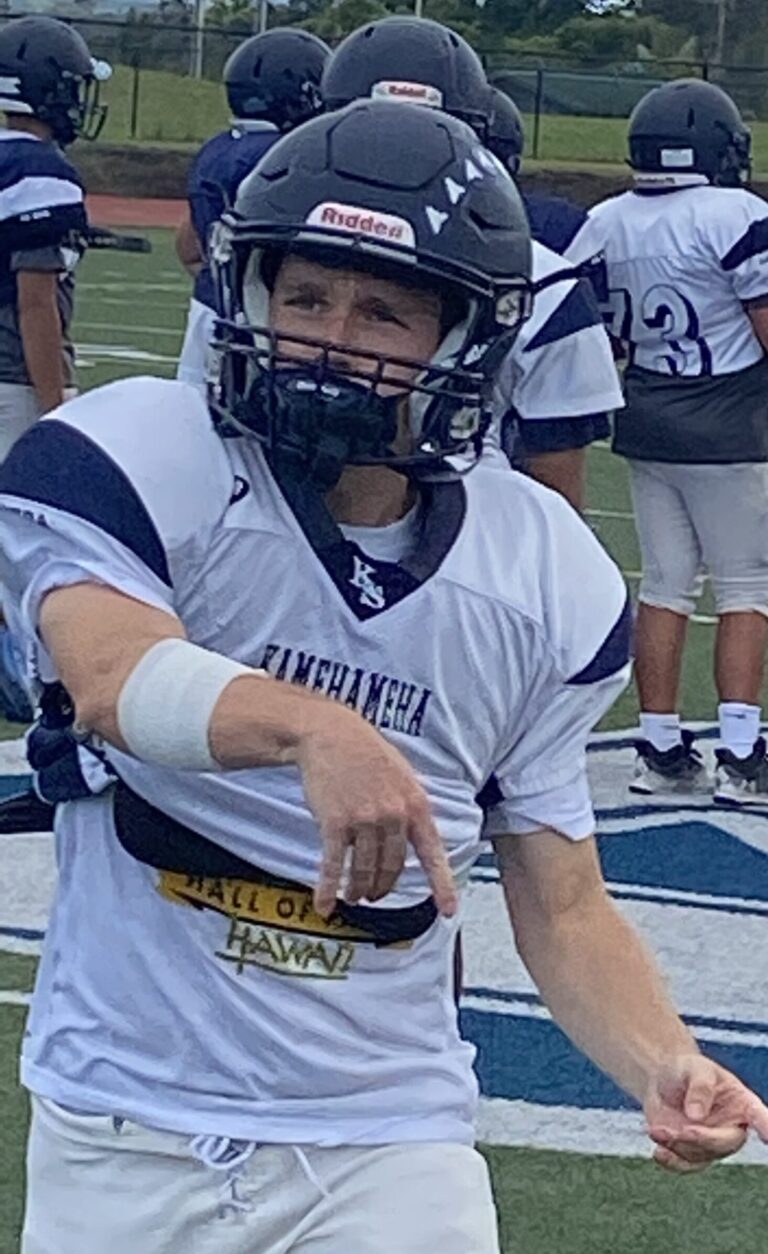 Two other BIIF players are previous Bedrock choices for outstanding player of the week this season — Keaau's Diego Pettypool for WEEK 2 and Honokaa's Uhane Mock Chew in WEEK 3.
Here's a list of other Bedrock honorees this year.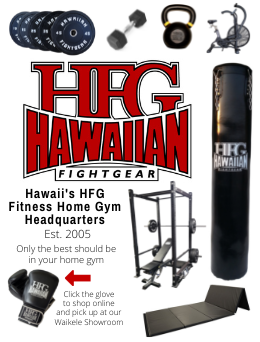 >> WEEK 4: Mililani Cornerback Jordan Fetu Is Bedrock's Outstanding Player Of WEEK 4 (Sept. 1)
>> WEEK 3: Honokaa's Uhane Mock Chew Is Second Straight Player Of the Week From The BIIF
>> WEEK 2: Keaau's Diego Pettypool Selected As Bedrock Sports Hawaii's Player Of The Week (Aug. 17)
>> WEEK 1: Mililani's Jabiel Lauvao Is First Bedrock Football Player Of The Week In 2022 (Aug. 10)
—–
Updated standings, all of the 2022 scores and stories, a master schedule, the Power 5s, and more: 
Also at BedrockSportsHawaii.com: