—–
Usually players of the week come a team that won a game.
Not so, this week.
Bedrock Sports Hawaii's Outstanding Player of WEEK 6 is Radford running back Michael Hayslett.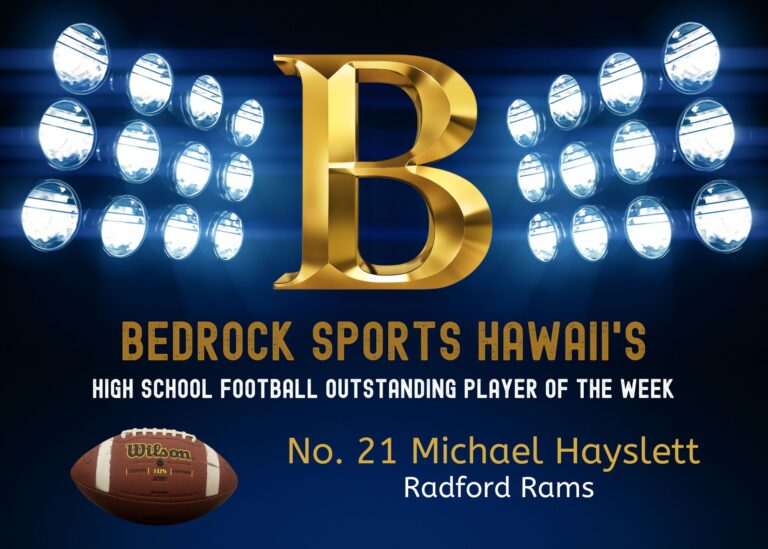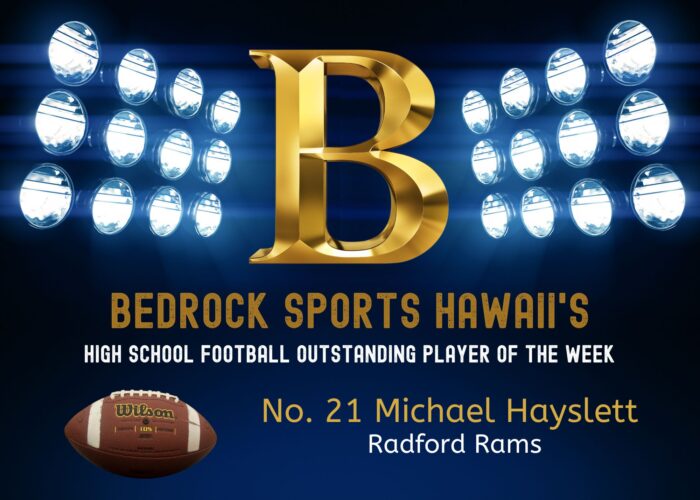 The 5-foot-10, 185-pounder was one of the keys in the Rams' comeback after falling behind by 23 points against Roosevelt. The Rough Riders, however, would up winning it 31-24 after Radford had taken a temporary 24-23 lead.
Hayslett ran the ball 19 times for 144 yards and caught four passes for 110 yards, including a 56-yard touchdown reception on a pass from Kalob Victorina-Avilla.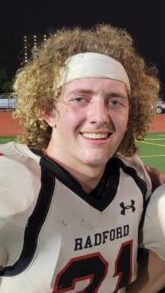 In the first half, just before Radford started marching back, Hayslett made a swerving long gain on a catch and run, and — on one of his few mistakes of the night — was was stripped of the ball by Roosevelt's Kingston Kekauoha-Contemplo.
"Michael has taken on the RB role by himself this year," Rams coach Fred Salanoa said. "He had a slow start in our first game, but has turned it on starting in California (a 42-6 win over Magnolia of Anaheim on Sept. 2) and carried it over to our game against Roosevelt. He comes from good, supportive parents, and his speed and strength has allowed him thus far to produce a ground game that will help poor offense as a whole to be competitive in Division I."
The Rams (1-3, 0-2 OIA D-I) visit Farrington (2-3, 0-1) for a game against the Govs on Friday night.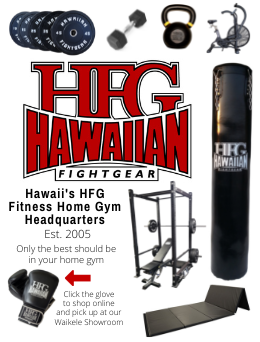 Here's a list of other Bedrock honorees this year:
>> WEEK 5: Kamehameha-Hawaii's Michael Perry Is 2022's Third Football Player Of Week From Big Island (Sept. 8)
>> WEEK 4: Mililani Cornerback Jordan Fetu Is Bedrock's Outstanding Player Of WEEK 4 (Sept. 1)
>> WEEK 3: Honokaa's Uhane Mock Chew Is Second Straight Player Of the Week From The BIIF (Aug. 25)
>> WEEK 2: Keaau's Diego Pettypool Selected As Bedrock Sports Hawaii's Player Of The Week (Aug. 17)
>> WEEK 1: Mililani's Jabiel Lauvao Is First Bedrock Football Player Of The Week In 2022 (Aug. 10)
—–
Updated standings, all of the 2022 scores and stories, a master schedule, the Power 5s, and more: 
ALSO AT BedrockSportsHawaii.com:
SEE: 6 Videos And A Photo Gallery Of Kahuku's 16-6 Victory Over Campbell In the Slog Bowl