—–
Starting quarterback Ezekiel Olie is back from an injury and that's good news for the Aiea football team.
Backup Noah Spencer did a great job in his place, according to Na Alii coach Wendell Say.
But there's nothing like having your starter in the lineup. Check out Olie's stat line from last Friday in a 68-0 win over Radford: 20-for-25, 361 yards, 5 touchdowns and no interceptions.
That performance earned Olie Bedrock Sports Hawaii's outstanding player honors for WEEK 9.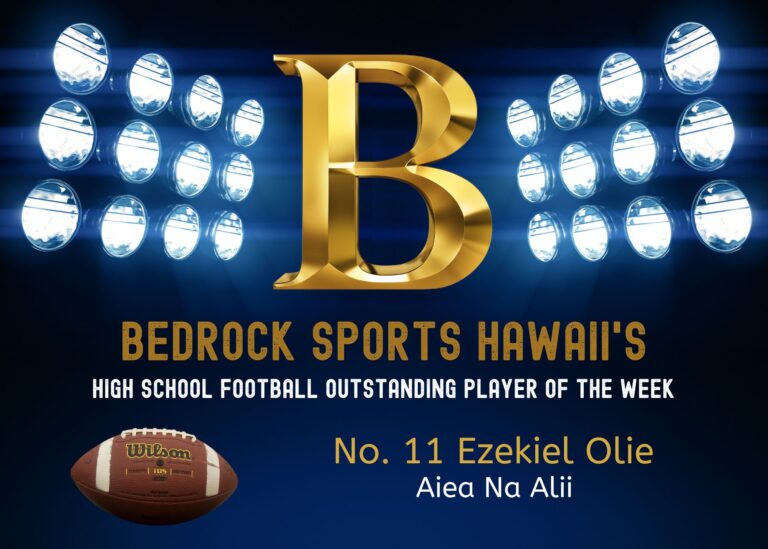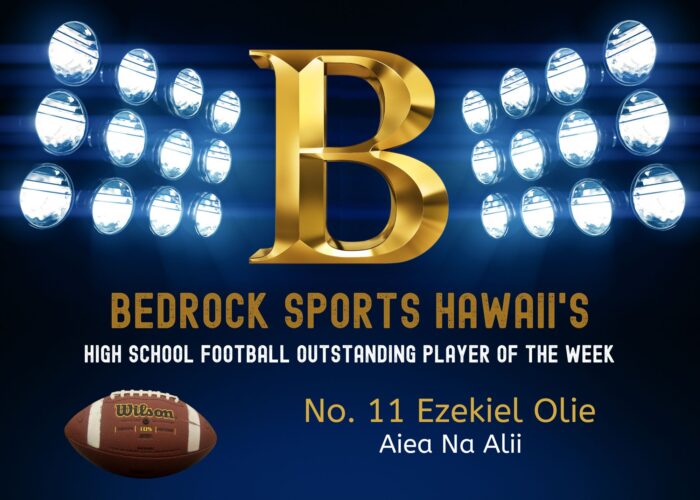 "He's a good quarterback, a good kid," Say said about Olie. "He's a pure passer with a great arm. When he first came here as a freshman, it was COVID and we didn't have football. And he was quiet then. He's more vocal now. I know a couple of years before he lost his mom and he was real close to her. I know his dad, Tola, who was a student at Aiea. He's done a heckuva job raising Zeke and his brother as a single parent."
So far this season, Olie has thrown for 1,590 yards and 14 TDs with three interceptions.
Watch out Hawaii football world. Perhaps the best is yet to come, according to the coach: "He's still learning the game and every year he's getting better. He hasn't reached his pinnacle yet and he has a ways to go before he gets there."
A year ago, Olie was part of a Na Alii team that won the OIA Division I championship and made it to the state tournament, where they lost in the semifinals to eventual champion 'Iolani, 21-0.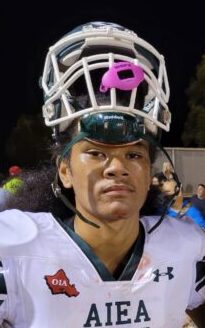 In 2021 as a sophomore, Olie threw for 1,522 yards with 14 TDs and 13 interceptions.
Only a junior, the 6-foot-2, 200-pound Olie will be back to lead Aiea again next year. According to Say, it's possible his brother will be up from the junior varsity and playing center.
Tied for second in OIAD-I  and getting close to wrapping up a playoff spot, Na Alii (5-2, 3-1) finish the regular season with games at Castle on Saturday and at Farrington on Oct. 15.
Here's a list of other Bedrock honorees this year:
>> WEEK 8: A 'Tama-Of-All-Trades': Waipahu's Uiliata Can Throw, Too, And Is Bedrock's Outstanding Player Of WEEK 8
>> WEEK 7: 'Iolani Kicker Allison Chang Is Bedrock Sports' Outstanding Player Of WEEK 7
>> WEEK 6: Radford's Michael Hayslett Is Bedrock Sports Hawaii's Outstanding Player Of WEEK 6 (Sept. 14)
>> WEEK 5: Kamehameha-Hawaii's Michael Perry Is 2022's Third Football Player Of Week From Big Island (Sept. 8)
>> WEEK 4: Mililani Cornerback Jordan Fetu Is Bedrock's Outstanding Player Of WEEK 4 (Sept. 1)
>> WEEK 3: Honokaa's Uhane Mock Chew Is Second Straight Player Of the Week From The BIIF (Aug. 25)
>> WEEK 2: Keaau's Diego Pettypool Selected As Bedrock Sports Hawaii's Player Of The Week (Aug. 17)
>> WEEK 1: Mililani's Jabiel Lauvao Is First Bedrock Football Player Of The Week In 2022 (Aug. 10)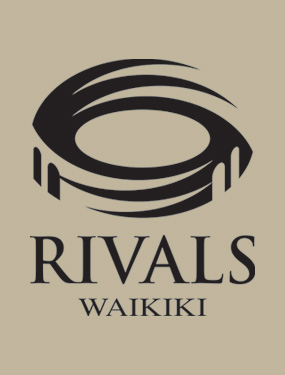 —–
ALSO AT BedrockSportsHawaii.com:
Saint Louis Installs Gerald Welch As Interim Athletic Director
Bedrock Sports Hawaii Debuts A Hawaii High School Football CONSENSUS TOP 10
—–
Updated standings, all of the 2022 scores and stories, a master schedule, the Power 5s, and more: