I was furloughed from the Honolulu Star-Advertiser on March 26 and it was more than a minor shock, especially the first night when I got the email notification while on a remote shift at home.
Let it be known that I completed the shift.
Two months of being furloughed (with new-found freedom, so to speak) later, I took a voluntary layoff June 29. It's what I wanted to do and it was a pretty easy decision. There is a strong feeling inside to pursue a different path It is time. I lived in Massachusetts for 30 years and now Hawaii for 30. At 60, where will I live for the next 30 years that I signed up for but am not necessarily guaranteed to get through?
I have an open mind about the "fourth quarter" and "overtime" of my career that has taken me from a nearly 10-year small-newspaper stint in Massachusetts to a 10-year similar gig on Kauai at The Garden Island Newspaper to a 10-year stay at the Honolulu Star-Bulletin and on to 10 more at the merged Honolulu Star-Advertiser.
These numbers are round, round round — 30, 60, 90, 10, 10, 10 and 10. Hey man, the Dude Abides and if you don't know what that means, I highly recommend watching "The Big Lebowski." You won't like it if those high-powered action movies with all the special effects and loud noises are your cup of tea. Not that there's not any action. Plenty of that. But the message it gets across is subtle and those are the movies I love the most. Yeah, yeah, the Dude Abides. I was a loyal worker — as were about 99.9 percent of my coworkers. Honestly, if someone from the sports department took a sick day without actually coughing up a lung, I would be very surprised. And that's 20 years!!!
And I'm not kidding. Go to HR and ask them. They can give you the data.
I don't want to get sidetracked too much because this article actually has a purpose. But there was some country club elements to the department, too. Perhaps that was why people showed up every single day instead of pretending to be sick.
The boss man, who I will refer to only as Pappy, put everybody at ease before the nightly deadline by pulling out his putter and working on his 30-footers. It broke slightly to the right. Often when he made a putt, he would tell people they could get up and go home if they wanted to. Nobody took him up on the offer.
Pappy is a lefty, but he would almost always putt righty and would often say he was sort of ambidextrous. I tried to listen to the full context of that story, but I never got the full sense of it because I had to fill what he called the country club pages — tennis and golf — for the next day's paper. When anyone cut it close or made some extra-minor gaffe, he undoubtedly would say in front of everyone's chuckles, "You're fired." He also used his 3-iron to putt — that same 3-iron that he would mockingly threaten to put in your earhole if you missed the deadline.
I am indebted to Pappy Claus, another nickname we had for him, because he always had my best interests in mind. After I served as an in-office editor for a good chunk of time, 2005 to 2013, he put me back out in the field. It was a surprise. I almost didn't want to do it, but he had the future in mind, for sure. He did not want whatever writing skills I had left to completely atrophy. Plus, he knew that the future of journalism is online and that editors would be less and less needed as time marches forward in the new world. Content is the thing.
Har, har, he's going to love this: Pappy knew all of this despite his not being the sharpest lightbulb in the shed. Yup, yup, he said that same thing to almost every single one of us at one time or another.
Fun, fun, fun. … How lucky we all are/were. Unforgettable, really.
There are a lot of changes ahead and I'm looking forward to it. Looking back, I can say thank you to a good number of people for the amount of knowledge I soaked up from working with them. I had questions. They had answers. And almost always, it was the right answer. But the person who I want to thank the most (or at least as much as Pappy) is someone I only know from the handful of times he spoke directly to our newsroom and the same handful of times he visited the sports department and I was fortunate to chat with briefly about things like the state of newspapers in the digital era and hockey (the national sport in Canada, where he hails from).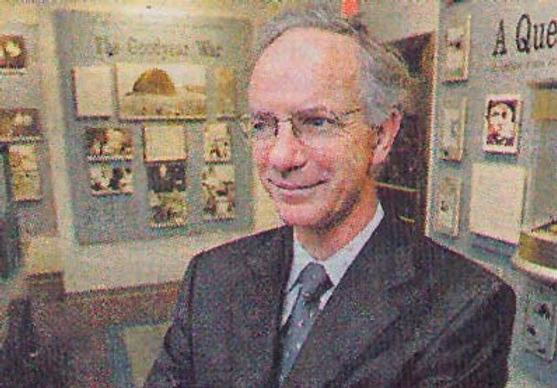 The man is David Black and he saved our butts a long time ago. I will always remember what he did for us, giving many the safety of having a great job for all of this century so far. It was about 20 years ago when the Honolulu Star-Bulletin was going to go under. I was dumb enough to move over from The Garden Island right in the middle of the turmoil, taking a position even with the newspaper in its death throes.
After interviewing for the job with then-sports editor Cindy Luis (who I am also indebted to for hiring me), I flew home thinking, "No way. Kauai is too nice. I don't want to live on Oahu."
But something happened. I spoke with my brother Joe, who gave me a real grown-up reason for going: My family deserved what the opportunity and extra salary would bring, he said. He was right. My wife Vince was telling me the same thing. She knew that opportunity abounded in the population center of Hawaii. My kids, she said, would see and experience more than they could on Kauai, a place where I thought I was going to stay for the rest of my life because of its quiet, beautiful, idyllic — and rural — atmosphere.
And so I came over and grew incredibly in my profession. My writing became tighter. I learned how to edit other people's stories. I learned how to attack breaking news and be on top of certain important, tough-to-nail-down subjects.
And to think, my professional progression could have vanished soon after getting to Oahu. There was no guarantee the Star-Bulletin was going to get a buyer. But when David Black rode in, I prospered. I want to say it loud and clear to him: "Thank you, thank you, thank you." And then Mr. Black did it again. In 2010, he and the Star-Bulletin bought out the larger Honolulu Advertiser and saved a bunch of people's jobs, including mine, although, sadly, a lot of others from the bigger paper were left out.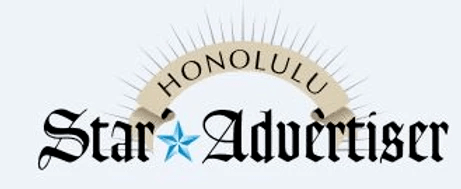 In this world of constant change, it's interesting how 20 years later it might be tempting to forget what Mr. Black did. To say there has been labor strife lately is putting it mildly. The company wanted to cut 29 workers last month but fortunately — after intense negotiations with the union — the number dwindled to the teens. Sure, I stand by my fellow workers, who rightly feel they are being squeezed. That is not a pretty thing to have to endure. Now, with so many people gone, it's going to be even tougher to put out a quality product. But I have no doubt they will. Lot o' professionals in that bunch.
But what is the future of the Star-Advertiser? Too early to tell. Perhaps at one point a long time ago (before several instances of cuts through the years), we were overstaffed. That is not true now. It's bare bones for sure. And the loss of national and local advertising is a real threat that the owners have to deal with. That's how they make money. Like everything else, the eventual eradication of COVID-19 is the key. From afar (since I no longer work there), I believe that down the line, there will be more of a focus on the online product. Maybe there will be, say, two editions per week — two really, really well put together printed editions with the daily beat covered thoroughly online. That's just one idea of many.
Who knows, maybe it will continue to be published every day (except Saturday, which was recently taken away).
We shall see. Funny thing, I'm a union man and a company man. The union fought for me to get severance and saved others' jobs. The company gave me and my family everything we needed for 20 years. There is absolutely no lasting bitterness.
The union did an amazing job in those negotiations in a very, very tough situation to get a more palatable outcome.