I'm not writing this to claim who's right and who's wrong in world politics in times of war.
Whether it was for a good reason or not (and that point remains debatable), I hope and pray that the dropping of a bomb to destroy a whole city never happens again. Seventy-five years ago, the United States did it to Japan, twice, killing innocent civilians and succeeding in ending World War II.
Recently in a CBS TV interview, I saw a woman, Toshiko Tanaka, who survived the atomic blast in Hiroshima. Her goal nowadays at age 81 is to make sure people don't forget the pain, death and destruction that she and her fellow citizens went through — and to rid the world of nuclear weapons so this kind of tragedy never happens again.
oshiko Tanaka survived the Hiroshima bombing in 1945 and was interviewed by CBS last week.
Tanaka's message reminded me of a story told to me by a co-worker, Jerry Campany. He was in the U.S. Marine Corps and visited the Hiroshima Peace Memorial Museum in the 1990s.
And so, if you are a subscriber or newcomer and are reading this, I want to let you know that even though NickAbramo.com is mainly a sports website, it is not limited to sports. The tagline does read: "A place for sports and world peace."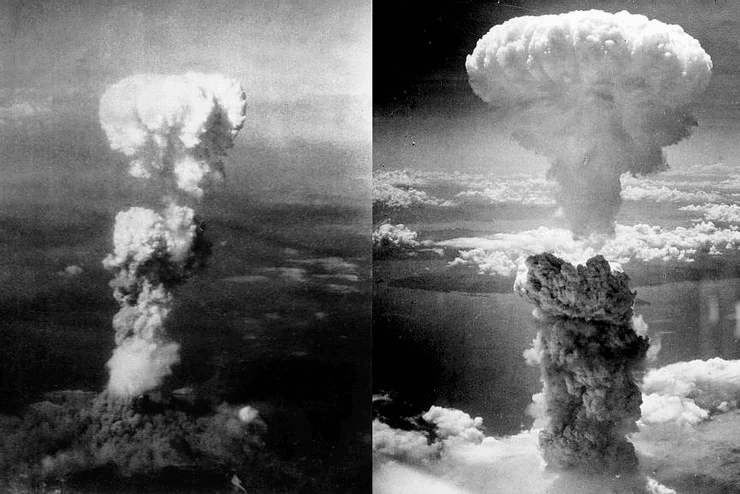 If there is one thing worth campaigning for, it's world peace. Eh, it's just a tagline, right? But maybe it's time to work toward that goal. A story about the utter destruction of Hiroshima and Nagasaki is a good and easy place to start. It serves as a reminder of what world peace is NOT. This type of writing is not completely out of my comfort zone.
So I picked up the phone to call Campany on Wednesday. The story he told years ago stuck with me, not so much the particulars as much as how it made him feel. I asked him to retell it.
"First, you look at a map that has the epicenter and everything that was destroyed,' he said about his visit to the museum,. "That was fine. Then you go into a dark room and see bicycles (artifacts from the time of the blast) mounted and stuff like that … " He paused. "Then, I think it was the first left," he continued. "They brought in some staircase from a church and put it in the museum. It was the shadow of a (human being) on the steps. The blast was so intense that it blasted this shadow onto the steps. It was like a photo negative. The light was so bright that it captured all the shadows. This was a definitive shadow (of a human). And it was vaporized.
"That was powerful, man. (The person) is there and then gone."
Campany, being "a short-haired Marine guy" at the time, started to feel a little bit out of place.
"All I could hear was all the Japanese in the museum crying," he said. "I only went through the first part. I had to leave. And I started hearing those whispers for the rest of the day.
He went on to explain that the whispers were not real.
"I could hear the Japanese bachans (slang for grandmothers) crying," he went on. "I could hear in my mind, 'This short-haired Marine did this.' I had to quit. I'm 50-something years old (now) and I'll never forget the shadow on the steps."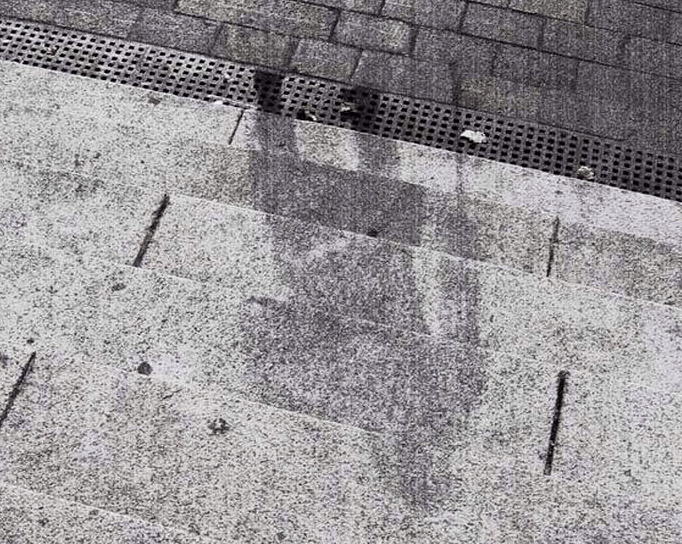 There are many different estimates of casualties from the two bombs, but this parargraph from a UCLA project, including an estimate, is enlightening:
"The real mortality of the atomic bombs that were dropped on Japan will never be known. The destruction and overwhelming chaos made orderly counting impossible. It is not unlikely that the estimates of killed and wounded in Hiroshima (150,000) and Nagasaki (75,000) are over(ly) conservative."
The following two paragraphs taken from an ABC article about a Hiroshima survivor last week illustrate how delicate everyone living on the planet really is and how truly destructive the firepower is that we have at our disposal:
" 'So I looked up to the sky. I saw the plane has a white tail, and the blue sky looks pretty. So I told my classmate, I said her look up. Airplane so pretty,' " said (Shigeko) Sasamori. " 'I saw these white things coming down… just white.' "
"That white was a parachute attached to the bomb, allowing for a slower descent. It detonated 2,000 feet above the ground for optimum destruction."
Let's pray (or hope, if you are not religious) that this type of thing never happens again. Peace, brothers and sisters.
Addendum: Five hours after this publishing this article, I came across one good piece from three years ago about how the author believes the bombings were war crimes. Click here to read that. That's just one point of view, though. The best I could find — from the point of view that the bombings were necessary — was written for Harper's Magazine in 1947 by U.S. Secretary of War Henry Stimson. You can read that here.