I am a trained journalist, taught to go by the book, literally. The Associated Press Stylebook, that is.
In there, you will find guidelines on lots of things relevant to writing news articles. The 55th edition came out in 2020, and Wikipedia describes it as a way to "standardize mass communication."
A handy tool, for sure.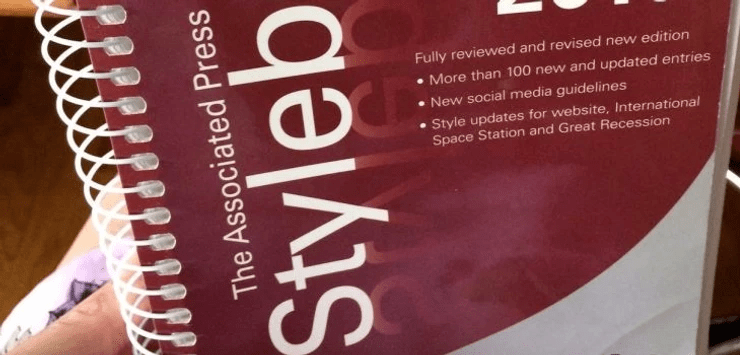 Every so often, journalists get an electronic update to the stylebook, and the latest was an eye-opener. They now recommend capitalizing Black and Indigenous.
I say that's great, but late. This change is long overdue for those who believe in their hearts the words of Haile Selassie (the Emperor of Ethiopia from 1930 to 1974). In a 1963 address to the Untied Nations, he said, "Until the color of man's skin is of no more significance than the color of his eyes, it's a war."
You don't need me to remind you that the conflict Selassie mentioned still exists 57 years later.
Why, I ask in God's name, are we not all ONE yet? Skin color does not matter. Right? I know, it's easy for me to say as a white male and not having been a victim of systemic racism. But I'm speaking up anyway. Our history as a nation is filled with instances of mighty injustices against Black and Indigenous peoples.
In a blog, AP Vice President of Standards Jack Daniszewski explained the reasons for the stylebook change: "AP's style is now to capitalize Black in a racial, ethnic or cultural sense, conveying an essential and shared sense of history, identity and community among people who identify as Black, including those in the African diaspora and within Africa. The lowercase black is a color, not a person. We also now capitalize Indigenous in reference to original inhabitants of a place. These changes align with long-standing capitalization of other racial and ethnic identifiers such as Latino, Asian American and Native American."
To illustrate how far backwards we as a society were in the early 1990s, an excerpt from a poem I wrote that was published in The Garden Island newspaper on Kauai follows. It's titled "Free speech" and it was based on my observations from the AP Stylebook at the time. As you can see, black was lower-cased according to AP style, but another word (the usage of which is frowned upon now except in rare cases) is capitalized and appears first.
Free speech
The Associated Press stylebook sits on my desk
unopened, in dark blue, ring binder too
it suggests what to do; to properly use
languagewords:
Do not, for example, change damn it to darn it, says AP
And don't forget — for guidelines on racial or ethnic slurs,
see the nationalities and races entry: Capitalize Negro but lowercase black
—————–
That last phrase is glaring one, man. Back then, I can guarantee you that I found it odd enough to put in a poem.
And so we (most or many Americans, or place your percentage here) march on, trying to end the racial divide with education. AP is doing its small part, however late it is. I know I can do more. Sadly (or place a more appropriate adjective here) though, it took about 30 years — and the heightening of racial tensions brought on by George Floyd's death while in police custody in Minneapolis — to basically reverse the AP's thinking on how we refer to an important segment of our citizenry.