There was a lot of discussion and ideas brought up at the Hawaii High School Athletic Association's Zoom meeting with its member leagues Monday.
It's a weekly thing now. Something has to be set up, they feel, so the Hawaii high school sports five leagues can be in competition in the fall if the health crisis fades and the green light is given by the state government, the Department of Health and the Department of Education.
"There are a lot of contingencies," Natalie Iwamoto of the HHSAA said Monday. That scenario is not much different than last week.
"We are still in the drafting stages of the start date calendar," she added. "The season will probably be reduced to 10 to 11 weeks and start in either September or October. It's contingent on millions of other factors and criteria such as state and county ordinances, what the Department of Health is saying and what the DOE will allow.
"We are working on it really hard to start sports in the fall, but in the end the decision might not be ours because of COVID-19."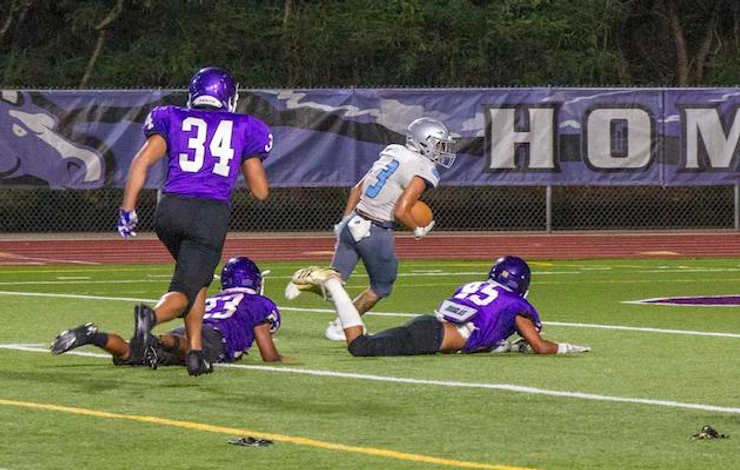 It's noteworthy that the California College Athletic Association, a Division II league, has already canceled all fall sports for 2020.
"That came up in the meeting," Iwamoto said. "It's a different situation over there than in Hawaii. We've been doing good (as a state) during this crisis and so we're hopeful and optimistic. We're planning to start sports, but they can be pushed back, postponed or canceled altogether. There are a lot of moving parts and it's not clear cut if sports is going to start or not."
Iwamoto said if sports are held in 2020-21, things will be quite different.
"There's going to be a lot more education and training for administration, coaches, student-athletes and parents," she said. "Kids are going to have to bring their own towels, their own water bottles. There will be a lot of disinfecting of surfaces. Athletic trainers will be screening student-athletes. And we have to figure out what disinfecting products we're going to use. Some are more effective than others, but there is a cost factor and budget that comes into play."
On a side note,after a quick look on social media earlier Monday, it was apparent that some people misunderstood some tweets about the HHSAA's meeting and came away thinking that sports were definitely a go for the fall season.